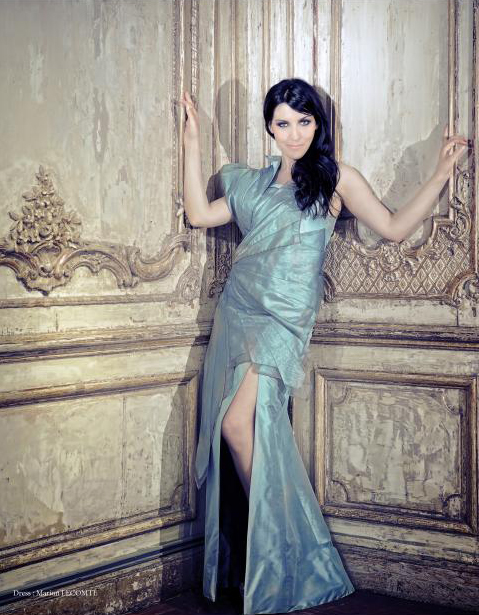 Acting, singing, dancing… You name it and she has done it. Aurélia Khazan may be French but when she talks in Hindi, she talks like you and me. Born in Versailles and coming from a culturally rich family including French, Hungarian, Spanish, Moroccan and Indian relatives, she studied music and went on to study dramatics at the institution "La Comedie Française" before coming to India to join Anupam Kher's 'Actor Prepares'. Aurélia had also been selected for the "Young Actresses-Young Talents" which was showcased at the Cannes festival and has been a part of Sanjay Leela Bhansali's Guzaarish. She recently performed at the Lakme Fashion Week 2014 and talked to Bollyspice about the cultural switch, acting school and love for Hindi cinema.
A French girl coming to Mumbai and studying at Actor Prepares is quite a journey. How did that happen?
It all started when my mother bought the DVD of Dilwale Dulhaniya Le Jayenge and I shrugged at the thought of watching a Bollywood movie. I was just bored one day and I surrendered to watch the film, only to discover how much I loved the story! How could I not fall in love with SRK, every girl does! I decided to look at acting schools and when I came across a school by Anupam Kher who was in the film as well, I knew I am going to Mumbai for this. When I came to Actor Prepares, everyone at the school thought I was lost. Being a student at Actor Prepares was a wonderful experience and it taught me everything, even making good decisions.
You went being a student to being a 'teacher' and holding a workshop with designer Mossi for Actor Prepares students. How did that progress make you feel?
Honestly, I felt emotional. I couldn't believe that in the span of a few years, I got the chance to stand at the very platform where I learnt so much and give it back to them in this way. I was so glad that I could share my story with so many aspiring actors because a French girl trying to make her mark in Mumbai is not an easy step to take. They were an attentive lot, asking so many questions and that is what helps learning. It was great to be able to talk to them and understand their dreams.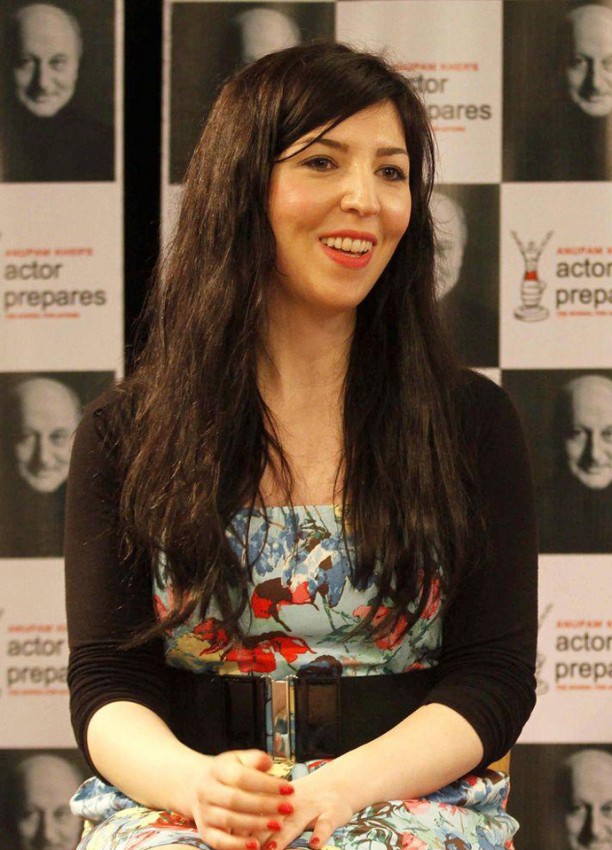 Your performance at the Lakme Fashion Week was remarkable. How was the experience?
I have been a part of fashion weeks in Paris and San Francisco, but this was a completely different experience for me. I have taken training in Kathak and that is what I wanted to perform. The designer wanted me to express the love of a mother for a child through dance. The audience here was larger than any other fashion show I have ever performed at. It is a stressful week for everyone, but the organisation was commendable and the people here are really nice! For me, the highlight was being able to perform in front of celebrities like Manish Malhotra and Kajol. It was a dream come true!
Having liking towards the Indian culture, what do you think about doing theatre here?
I would love to! One of the biggest reasons behind me wanting to come to India is how well you receive all-rounders here. It is a melange of all art to create a bigger picture. I play the violin, I have learnt western classical singing, dancing and then acting too. I can do all of that here! Back in France, you have to choose between acting, dancing, singing and other things. I used to go to Prithvi theatre in my Actor Prepares days to watch plays with my friends and I was impressed to see some French plays too.  I am a big fan of theatre here, even dance performances on stage. I don't know Hindi well enough to do plays but I would love to take the stage if I am good enough.
You have been a part of both Hindi film industry and the European industry. What difference did you notice between the two?
There are only differences! (laughs). The way you audition for the films here and back in Europe is different. When you go for an audition here, they put on music and ask you if you can dance whereas in France, you will see half of the people leaving the place if in case there is a dancing requirement in the audition. Right from the kind of story to the amount of work is different. The working culture in the Hindi film industry is far more stimulating, since there is a plethora of projects to choose from. I feel more enthusiastic here, as there is so much to do including music videos, which are also like short stories and very interesting.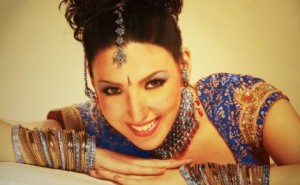 Between performing at a fashion week and also being a part of a mainstream Hindi film (Guzaarish), what exactly are you looking for in Bollywood?
I have never been a model, I have always been an actress and that is what I want to do-act. When I was at Actor Prepares, I was approached to play a foreign girl as a boy's eye candy and I was exasperated. People thought I really had nerves to reject that offer but I didn't come so far to play a foreign girl! I am lucky or unlucky enough not to be a blonde with blue eyes (winks). What I really want to do is do substantial and productive work, I want to really act. I wouldn't mind modelling in India either, since that also involves developing a character for a picture.
What are your future plans?
As of now, my film Love Me Haiti is going to be screened at the Cannes Film Festival so I am going back to France. I also have another feature film to shoot for in France and I am the brand ambassador of the French jewellery brand 'Luxe Infinity'.  I have been offered a few projects in India but at present I cannot talk about them. The thing is I am so connected to Mumbai that staying away for too long feels painful! I will return soon after my foreign commitments (smiles).
One thing about Bollywood that pulls you in: The versatility
Favourite Bollywood Actress: Kajol
Favourite Bollywood Actor: SRK
Favourite film: DDLJ
One role you wish you would have done: Parvati in Devdas.
One director you would love to work with: Karan Johar and Anurag Kashyap.
Describe Bollywood in your words: Larger than life.