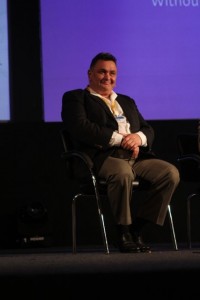 Though there are many Kapoors that are part of this famous film fraternity, three of them have made their presence felt at this year's THiNK Festival in Goa. Rishi Kapoor, Ranbir Kapoor and Karisma Kapoor talked about movies, the Indian film industry, as well as about the history of the Kapoor 'khandaan' at this event which took place at the Grand Hyatt, Bambolim and was also exclusively broadcasted on NDTV.
When Karisma was asked by the interviewer how it felt to be the first female Kapoor to fully blossom within the Indian film industry, especially since it is supposedly regarded as a custom for the Kapoor women to not work, she responded with the following answer. "I'd like to say that this is a myth that the Kapoor women are not allowed to act in films. All the Kapoor men married actresses and out of choice I think my mum (Babita) and Neetu (Singh) aunty chose not to do films after they got married. I don't think many people are aware that Geeta Baliji and Jennifer (Kapoor) aunty did work after marriage because they chose to do that. I think it just became this whole thing that after generations there was another girl who wanted to join movies. My grandfather (Raj Kapoor) always encouraged me. Even though I was very young, he would say 'I know you may do this and if you do you have to work very hard and be very strong as it's not going to be very easy.' So in fact it was his advice that I followed all these years. So it's been a complete myth"
When Ranbir was asked how conscious he was about the burden of being a Kapoor he replied with the following answer. "I've never looked at my families as being actors, stars or celebrities. I grew up like a normal kid. When I started acting, people said there would be responsibilities, expectations and pressure. You can't think about that. I'm here to make a name for myself. If I need to carry a legacy forward, I can do it only with my intelligence, my talent and my vision. I can't really rest on the lauders or the achievements of my father and my forefathers."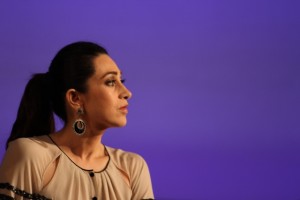 Rishi ji also talked about how despite coming from a famous family, he, as well as other Kapoor members had to work incredibly hard to secure the position which they have today within the Indian film industry. Success was not handed to them on a plate which many might stereotypically presume. "I became an actor/star by default. Bobby was a story which introduced two new actors, Dimple (Kapadia) and myself. And actually, Dimple was the one who played the title role. I just happened to be in the film! I became a star by default. She got married and left the industry and I took all the benefit! So you can't say the proverbial that I was the child of the golden spoon. There was no spoon, it just happened by luck!"
"In the case of Ranbir, his first film Saawariya was a flop film! There has been no 'Kapoor tag' with him where he became a star just because he is a Kapoor. He fought for it. We have all laboured for it not because we are Kapoors, there are certain Kapoor who didn't make it as well. So humein bhi yeh haq chahiye (we too want this right). Yeh nahin ke hum Kapoor hai toh hum star bangaye (it should not be that since we are a Kapoor we immediately become a star)!"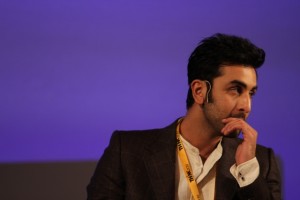 For many people who either attended this event in person or saw it as a video broadcast, it was certainly an opportunity to learn more about the pivotal connection between the Kapoor family and Hindi cinema. Undoubtedly, this was one of the highlights of this year's ThinkFest!