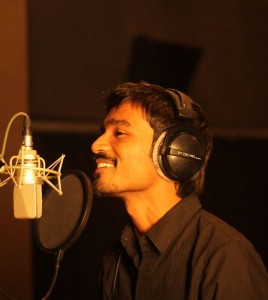 Sony Music, India has created a viral phenomenon, the likes of which have never before been seen in India for the Tanglish musical hit 'Why this Kolaveri Di'. In just two weeks the song has become an anthem in India and has crossed over the international markets. Having reached: +15 million You Tube Streams, +3.6 million Facebook shares, the #kolaveri hash tag on Twitter trending with tweets from media watchers, journalists, fans, industry barons, Celebrities, and pretty much everyone. The music is composed by an 21-year-old prodigal talent Anirudh. Sung by the actor and lyricist of the song Dhanush, 'Why This Kolaveri Di' is genre bending with comical lyrics that adds to its popularity.
It is the first regional language (Tamil) song ever to see a high rotation on Mainstream Music Channels, and get play listed on 43 Radio Stations Pan India. It is safe to say that the entire nation has joined the Kult of Kolaveri all in the span of 10 days! The official soundtrack release is in the first week of December 2011 while the film '3' will release in mid-January 2012.
~Simplicity, the power of the internet and connecting with fans~
Here's all the talking around it:
"We believed in our creativity and when we sat with the Sony Music team they saw the true potential in it. Our creativity and their vision has led to the song exploding globally. We are proud to be associated with a team and an international brand like them as we see the true value they bring to music", says Anirudh the 21-year-old Music Director.
The simplicity and originality of the melody, lyrics and real to life video has attracted people world over to the song. It's no longer just a song, it's a catchphrase and has entered the national lexicon…association with this song has become a status symbol of belonging'. It's almost like if you have not heard the song, you are just not with it. Dhanush the actor, singer and the lyricist of the song adds on, "I am not a singer but Sony Music's perseverance to ride on this same fact and give it a real feel is what I think has made it work."
Shridhar Subramaniam, President India and Middle East Sony Music Entertainment and the mind behind creating the viral rage adds, "There is a change in the music landscape that we all are witnessing today. Regional Music has huge acceptability- growing at the rate of 20% per annum and regional advertisements are becoming national and today the success of our song 'Why this Kolaveri Di' is an endorsement to this phenomena. We have been a part of the change since 2008 when we entered the Tamil Music market and today enjoy a 60% market share. Our outlook and strategy has been to expand in this market and our recent foray in the Punjabi Music Market is another such step."
"Now, it has been our conscious effort to long tail 'Why this Kolaveri Di' concept by creating official dance mixes of the song, exploiting publishing and distributing the same. We want to keep it fresh, buzzing and alive till each person world over has seen/heard it."
Just in case you have not seen or heard it here it is!