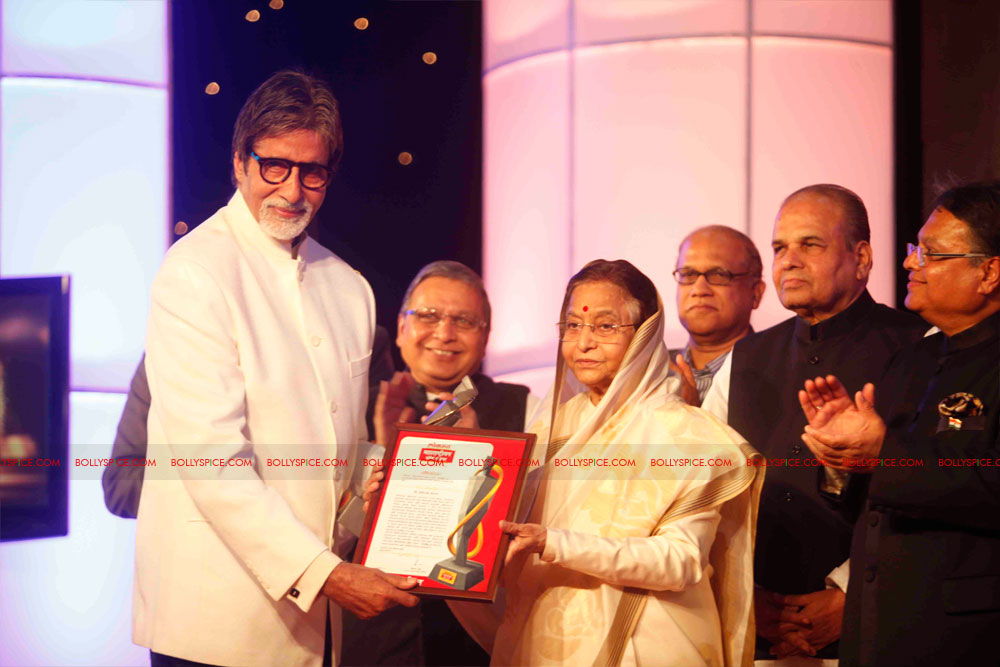 Amitabh Bachchan's simple, heartfelt acceptance speech at the Lokmat Maharashtrian of the Year Awards 2011 showed his love for Mumbai and Maharashtra, his thankfulness for having been able to do good artistic work in 2011, and his loving remembrance of his mother. In a special feature just for BollySpice readers we have the exclusive transcript of his acceptance speech.
Amitabh Bachchan's Speech
Honourable President, respected Shrimati Pratibhatai Patilji, Presiding Guest of honour Shri Sankarnarayanan ji, Vijay Darda Ji, the other dignitaries present on the stage, ladies and gentlemen…
I consider myself extremely fortunate to have received this prestigious award (Lokmat Maan Bindu award, and I offer my heartfelt gratitude to Lokmat and to everyone connected with the Lokmat family.
I have spent 42 years– that's more than three fourths of my life – in the venerable land of Mumbai and Maharshtra. And excepting my parents and education, whatever else I have been blessed with – recognition and public respect, my life partner and my grihast jeevan (married life), my children, my grandchildren – I have received only because of the love, respect and honour I have received from this wonderful, benevolent land of Maharashtra. I will forever be proud that I am a part of Maharashtra, because whatever I have received, whatever I am today, is solely because of Maharashtra and Mumbai.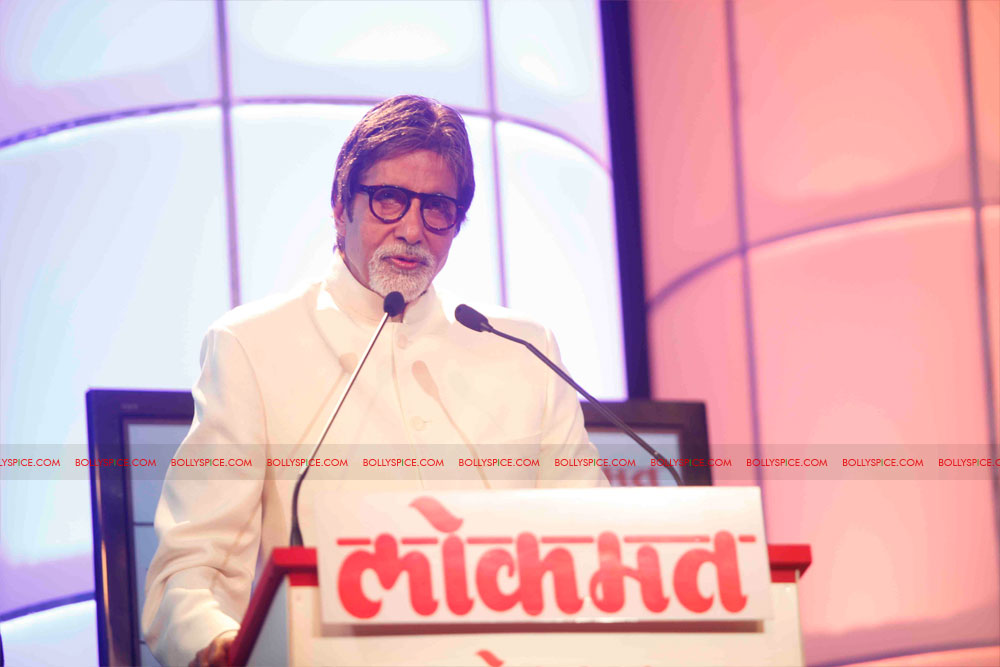 This year, I had the opportunity of doing some good work in the field of art.
I worked in Aarakshan, the film that held a mirror to the nation on the state of education in India today, and the way several instruments of education are being established today.
Through KBC, I had the opportunity to meet the real India. Most of the contestants in KBC this year were from places that one hadn't even heard about. Driven solely by their inner strength, ambition, confidence, determination, education and curiosity, they scaled great heights on KBC. This year, KBC had presented the view that nobody is too small or humble for great achievements, and I am proud that my fellow-Indians proved this to be true on the show.
On a personal note, I would like to say that today is my venerable mother's death anniversary, and I believe that this award I have received today contains not just your love and blessings, but also those of my mother. Thank you for this!