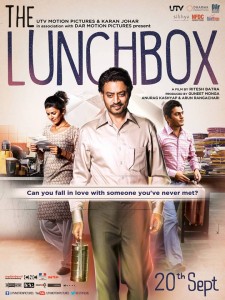 Ritesh Batra's The Lunchbox continues to wow the world and if reactions to the film from the Telluride Film Festival is anything to go by, the Irrfan Khan-Nimrat Kaur-Nawazuddin Siddiqui-starrer is being looked upon as an Oscar favourite by some of the most respected names in Hollywood.
Oscar-winning documentary filmmaker and activist Michael Moore tweeted that The Lunchbox was one of his favourite films at Telluride. Bestselling author Salman Rushdie tweeted: "I loved The Lunchbox, big hit at Telluride Film Festival, best Indian film in a long time. Strong foreign film Oscar contender, in my view."
Eminent film critic A.O. Scott of The New York Times wrote in his Telluride piece: "The Lunchbox (is) the deft and charming first feature by Ritesh Batra. He uses Mumbai's lunch-delivery system — which transports thousands of meals every day from kitchens to offices — as the background for a quasi-romantic fable…."
The Hollywood Reporter's Scott Feinberg wrote: "The film features cute humor and fetishizes food in a way that will send you out of the theater rushing for the nearest restaurant." He also predicted that The Lunchbox is one of the front runners in the Best Foreign Film category at the Oscars.
We here at BollySpice saw The Lunchbox at the Toronto International Film Festival, where again it was applauded. We gave it a rave review saying, "Writer-director Ritesh Batra's first feature film is delicately and meticulously crafted, its characters deftly etched. Irrfan Khan's ability to slip into the skin of a character and to make us feel what he is feeling has never been more present than it is in The Lunchbox." Check out the full review here
The Lunchbox releases in India on 20th September, 2013.