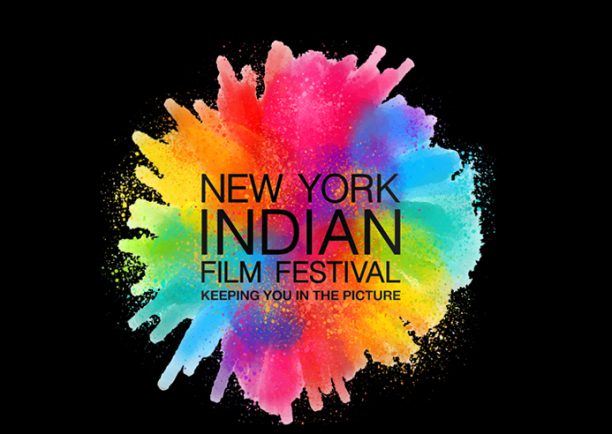 The New York Indian Film Festival (NYIFF), North America's oldest and most prestigious festival that features films from India and the Indian diaspora, has announced its full lineup for 2022. Now in its 22nd year, the festival celebrates independent, art-house, alternative cinema from the global Indian community and brings this rich collection of films to the New York audience. Presented virtually for the third year in a row, the festival will feature 60 screenings (18 feature narratives, six documentaries and 36 short films) beginning May 7th and running through May 14th.
"We aimed to truly underscore the NYIFF commitment to diversity and cultural representation in film," said Aseem Chhabra, NYIFF Festival Director. "This year, we will feature films in 13 languages spoken in India: Assamese, Bengali, English, Gujarati, Hindi, Kannada, Malayalam, Marathi, Punjabi, Sanskrit, Tamil, Telugu and Urdu. All films will have English subtitles."
"NYIFF's mission is to provide filmmakers, actors, and industry professionals a platform to showcase their work, as well as foster an environment where filmmakers exchange ideas and interact with discerning and diverse audiences, journalists and aficionados," Chhabra added.
Though most of the festival is virtual, this year the closing night gala will be in person. The Beatles and India: An Enduring Love Affair screening and the announcement of the awards will take place on May 14the at the Village East Cinemas.
"For two years now, we have offered virtual streaming of films, providing filmmakers with even more outlets to showcase their work. We emerged stronger with a larger footprint as global audiences engaged with the films," said Suman Gollamudi, IAAC Executive Director. "This year, we are excited to offer an in-person closing event and award ceremony on May 14 in New York."
Opening Film:
Godavari (Marathi)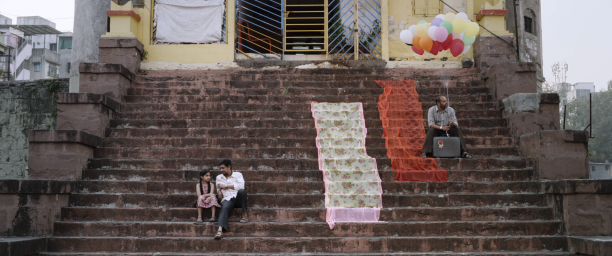 Director: Nikhil Mahajan Starring: Jitendra Joshi and Vikram Gokhle
Godavari is the story of Nishikant Deshmukh, a man who has strayed away from his family but comes back home to discover secrets and mend relationships that had never really broken. Taking place in present-day Nashik, a city in western India on the banks of the river Godavari, this evocative drama tells the story of a family that is coping with death – grappling with grief as another unexpected loss looms. Godavari is presented by Jio Studios. The studio will release the film in theaters worldwide.
Centerpiece:
Taangh (English, Punjabi, Hindi and Urdu)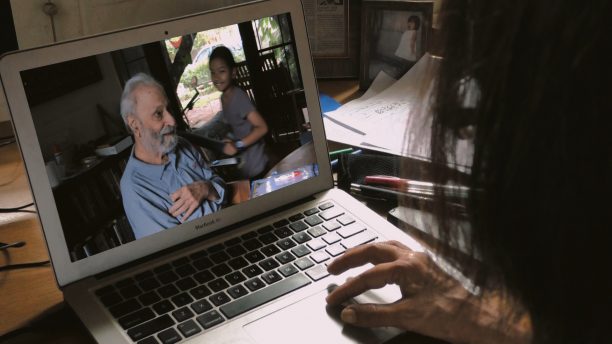 Director: Bani Singh Starring: Grahnandan Singh
In this deeply personal documentary marking 75 years of Indian Independence, director Bani Singh examines her own father's story against a backdrop of a major turning point in India's history. Against the backdrop of Partition, newly independent India's first hockey team defeats England, their former colonizer, to win the Gold at the 1948 London Olympics. Six decades later when Grahnandan Singh (Nandy), a member of this iconic team suffers a stroke, his tenacious will to recover inspires his daughter to embark on a journey to know the champion he was before she was born. Retracing Nandy's life from his college days in Lahore, the director tries to fathom the resilience that enabled him and his teammates from Punjab to overcome the trauma of Partition to wear India's blazer. The victorious team returned to a hero's welcome after defeating England. Yet, Keshav Datt recalls that "something was lacking." His words hint at the emotional cost of redrawing the political boundary between India and Pakistan.
Closing Film
The Beatles and India: An Enduring Love Affair (English)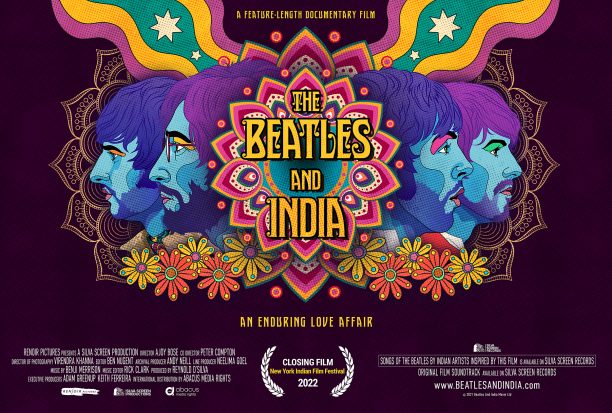 Director: Ajoy Bose and Peter Compton Starring: George Harrison, John Lennon, Paul McCartney and Ringo Starr
The film is a unique historical chronicle of the enduring love affair between The Beatles and India that started more than half a century ago. Rare archival footage, photographs, eye-witness accounts, and expert comments along with location shoots across India to bring alive the fascinating journey of George Harrison, John Lennon, Paul McCartney and Ringo Starr from their high octane celebrity lives in the West to a remote Himalayan ashram in search of spiritual bliss that inspires an unprecedented burst of creative songwriting. Brought to you by BritBox, the brainchild of producer Reynold D'Silva, the film is inspired by director Ajoy Bose's book "Across The Universe – The Beatles In India" (Penguin Random House, 2018).
Other key highlights include:
A second centerpiece film – Faraz Ali's Shoebox (Hindi), which explores a young woman's complex relationship with her father as the world around them changes drastically
First NYIFF screening of a Sanskrit-language film, with Bhagavadajjukam
Special children's films screenings – Boomba Ride (Assamese) and Gandhi & Co. (Gujarati)
Unique documentary tributes to the late lyricist, poet and activist Kafi Azmi in the Kaifinama, and film critic and larger-than-life Bombay personality, Rashid Irani in If Memory Serves Me Right
A collection of shorts exploring LGBTQ stories set in India with Dal Bhat, Keep Punching, Kiss, Man & Wife, My Mother's Girlfriend, Pariah and The Way We Are
Also, several well-known Indian film personalities will be featured in a wide array of works, including Abhishek Banerjee from Patal Lok (Mr. Lawyer), Adarsh Gourav from The White Tiger (Kiss) , Dhritiman Chatterjee and Tinnu Anand (A Box of Cuban Cigars), Jitendra Joshi and Vikram Gokhle (Godavari), Kani Kusruti (Nishiddho/ Forbidden) , Lakshvir Saran from Fame Game (Mintgumari), Manav Kaul and Amruta Subhash (The Way We Are), Naseeruddin Shah (The Daughter), Rituparna Sengupta (Mahishasur Marddini)
and Tanmay Dhanania (Pariah and Nishiddho/ Forbidden)
Feature Narrative Films
Bhagavadajjukam (Sanskrit),
Boomba Ride (Assamese)
Burqa (Tamil)
Deid (Marathi)
Demons (Hindi)
Gandhi & Co. (Gujarati)
Godavari (Marathi)
Jhini Bini Chadariya/ The Brittle Thread (Hindi)
Mahishasur Marddini (Bengali)
Nishiddho/ Forbidden (Malayalam, Bengali)
Once Upon a Time in Calcutta (Bengali), 2021
Pedro (Kannada),
Powai (Hindi)
Shoebox (Hindi)
The Road to Kuthriyar (Tamil)
Three-Legged Horse (Marathi)
Waiting for Dawn/ Bhor Er Oppekha (Bengali)
Feature Documentaries
15 Seconds a Lifetime (Hindi, Marathi and English)
If Memory Serves Me Right (English)
Kaifinama (Urdu, English)
Lords of Lockdown (English, Hindi)
Taangh/ Longing (English, Punjabi, Hindi and Urdu).
Bani Singh, 100 minutes, 2021
The Beatles and India (English)
There is also a fascinating lineup of topics covered in the excellent short films that are being showcased at the festival. Find the full list here.
Each of these films along with the complete collection of NYIFF-recognized titles will be available for viewing starting May 7, 2022, at online.nyiff.us. Available for purchase starting April 19, 2022, the cost to view each film ranges from US$4.99 for feature films (narrative and documentaries) and US$0.99 for shorts. Some films will also be available for viewers outside the U.S. Audiences outside the U.S., excluding India, can pay in their local currencies. In India, the cost will be Rs. 150 for features and shorts starting at Rs. 50. Discounted festival passes will also be available.
"We look forward to sparking a resonating dialogue about the ongoing impact of Indian culture on the world on the 75th Anniversary of Independence," said Dr. Nirmal Mattoo, IAAC Chairman.
To find out more about the films and to purchase tickets visit https://www.nyiff.us
The New York Indian Film Festival runs from May 7-14th.