2012 has been a blockbuster year for Bollywood so far. Several films have done tremendous business while others have broken out of the regular mold and given audiences something fresh and new to watch. But the year is hardly over!
Bollywood usually reserves its best and biggest films for the second half of the year and this year is no different. Huge holiday releases, the big Khan films and several smaller quirky films are lined up in the coming months. It's a virtual Bollywood feast and there's something to please everyone's palate so get those wallets ready! It's ticket-buying season!
These are the films that the Bollyspice Team is looking forward to the most: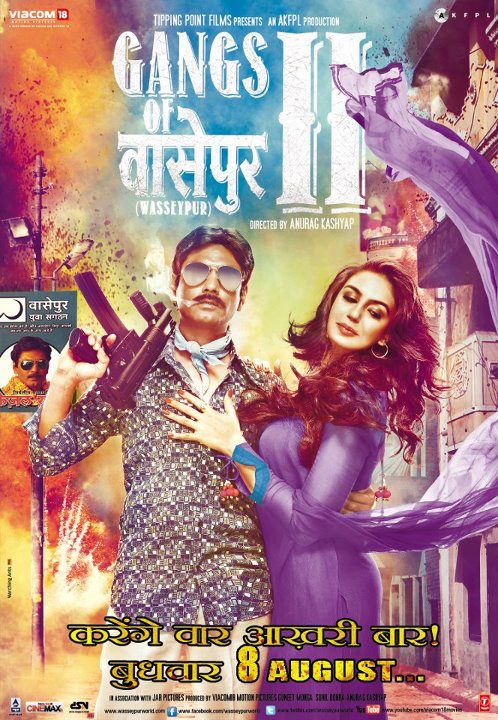 Gangs Of Wasseypur 2
Releasing: August 8
Directed By: Anurag Kashyap
Genre: Action, Thriller
Starring: Manoj Bajpai, Nawazuddin Siddiqui, Huma Qureshi, Reema Sen, Richa Chadda, Tigmanshu Dhulia
The epic conclusion to Anurag Kashyap's magnum opus hits theaters this week. Early reports from film festivals the world over have promised that it absolutely overpowers the first installment of Gangs Of Wasseypur, which opened earlier this year to rave reviews.
Watch Nawazuddin Siddiqui scorch the screen as Faizal Khan, the torch-bearer of vengeance and violence in this bloody sequel. The beleaguered town of Wasseypur continues to be consumed by corruption and lawlessness while the town's most powerful man, Faizal Khan is consumed by a singular idea – the annihilation of his family's generational arch enemy Ramadhir Singh (Tigmanshu Dhulia).
Anurag Kashyap has left no stone unturned for this epic tale of vengeance. Don't miss it for anything!
---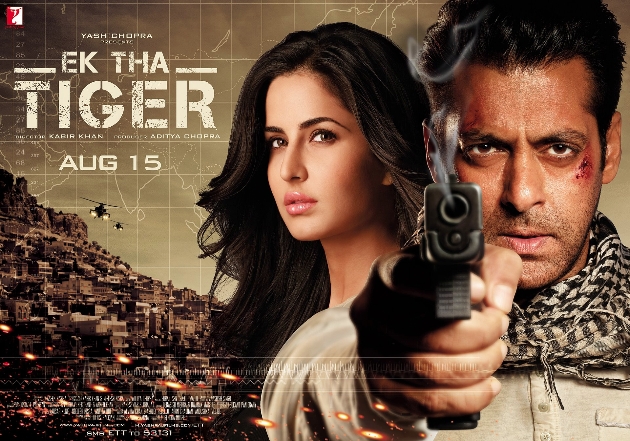 Ek Tha Tiger
Releasing: August 15
Directed By: Kabir Khan
Genre: Romance, Thriller
Starring: Salman Khan, Katrina Kaif, Ranvir Shorey
Rarely has a film witnessed the furor of anticipation that Ek Tha Tiger has created. This is Salman Khan's first film since 2011's Bodyguard, his highest grosser to date. Since then Sallu Mania has shown no signs of abating.
To add to the frenzy, he is co-starring with ex-girlfriend Katrina Kaif, a pairing we haven't seen on the big screen in a full film since 2007's Partner. It is also Salman's first collaboration with Yash Raj Films.
Salman plays the role of Tiger, a top secret spy sent on a mission to Dublin where he meets Zoya (Katrina Kaif) and under the guise of work, ends up falling in love with her. The two embark on a tumultuous journey, battling the dark world of intelligence and espionage while coming to terms with their love for each other.
Kabir Khan's treatment of the subject is part Bourne Identity, part desi masala and thus promises to satisfy cinematic appetites of all shapes and sizes. Ek Tha Tiger is poised to break all of Salman's previous box office records.
---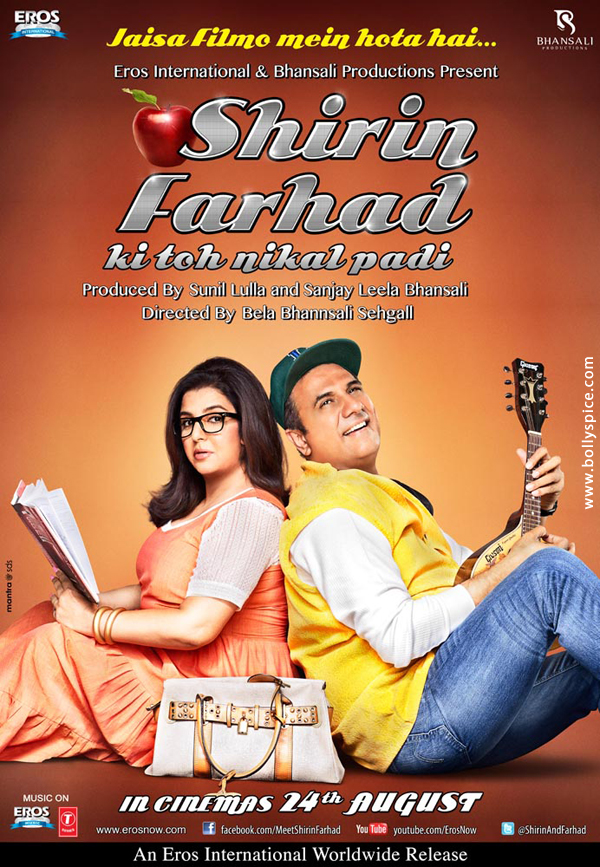 Shirin Farhad Ki Toh Nikal Padi
Releasing: August 24
Directed By: Bela Bhansali Sehgal
Genre: Romance
Starring: Boman Irani, Farah Khan
Marking the acting debut of director-choreographer par extraordinaire Farah Khan, the trailer of Shirin Farhad Ki Toh Nikal Padi generated immediate excitement from the moment it was released.
Written by Sanjay Leela Bhansali and directed by his sister Bela Sehgal, the movie is a unique romantic comedy between two middle-aged characters played by Farah as Shirin, a 40-year-old secretary who minces no words and Boman Irani as Farhad, a 45-year-old underwear salesman with a big heart. The two soul mates meet and fall in love until fate intervenes in the form of Farhad's mother who declares that she will never allow the two to marry!
The crackling chemistry between this lead pair is undeniably the selling point of this film which promises to be a laugh riot interspersed with moments of sweet sentimentality.
---


Joker
Releasing: August 31
Directed By: Shirish Kunder
Genre: Comedy
Starring: Akshay Kumar, Sonakshi Sinha, Minissha Lamba, Shreyas Talpade
It's been six years since Shirish Kunder's directorial debut Jaan-e-mann. His mischievous and cheeky style were amply displayed in that film and Joker's trailer and synopsis promise to give us even more laughs.
A madcap comedy caper, Joker is the story of a village called Paglapur which doesn't exist anywhere on the Indian map. It once housed the nation's largest mental asylum and the mental patients that escaped the asylum still inhabit the town but sans electricity or running water. Into this scenario, a NASA scientist (played by Akshay Kumar) and his wife (Sonakshi Sinha) arrive for a top secret project that involves creating a device to facilitate communication with aliens. Comical hijinks ensue!
Anticipation for this project is at an all time high. It is Akshay and Sonakshi's second pairing together after the immensely successful Rowdy Rathore earlier this year.
---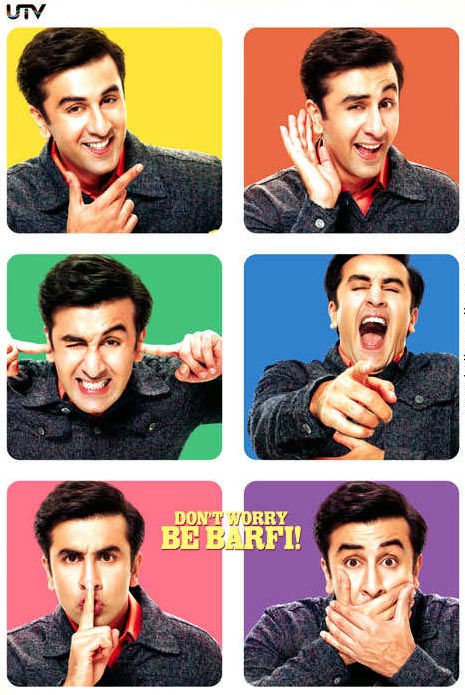 Barfi!
Releasing: September 14
Directed By: Anurag Basu
Genre: Comedy
Starring: Ranbir Kapoor, Priyanka Chopra, Ileana D'Cruz
Featuring Ranbir Kapoor in what promises to be the second Role Of A Lifetime (after Rockstar) in his still relatively new career, Barfi! is a total Ranbir extravaganza.
Channeling equal parts Charlie Chaplin and granddad Raj Kapoor, he plays Murphy (affectionately called Barfi), a deaf and mute young man whose handicaps don't prevent him from charming the pants off of an entire town and especially, the ladies. A bittersweet relationship with two women played by Ileana D'Cruz and Priyanka Chopra (in a challenging role as an autistic girl) leads to events that turn his life upside down.
Barfi! is a UTV release directed by Anurag Basu and is by far the house favorite here on Bollyspice. The trailer mesmerized us instantly. The look and feel of the film is different from anything we've ever seen before from Bollywood and Basu's passion is apparent in every frame. This is one Barfi! we cannot wait to watch!
---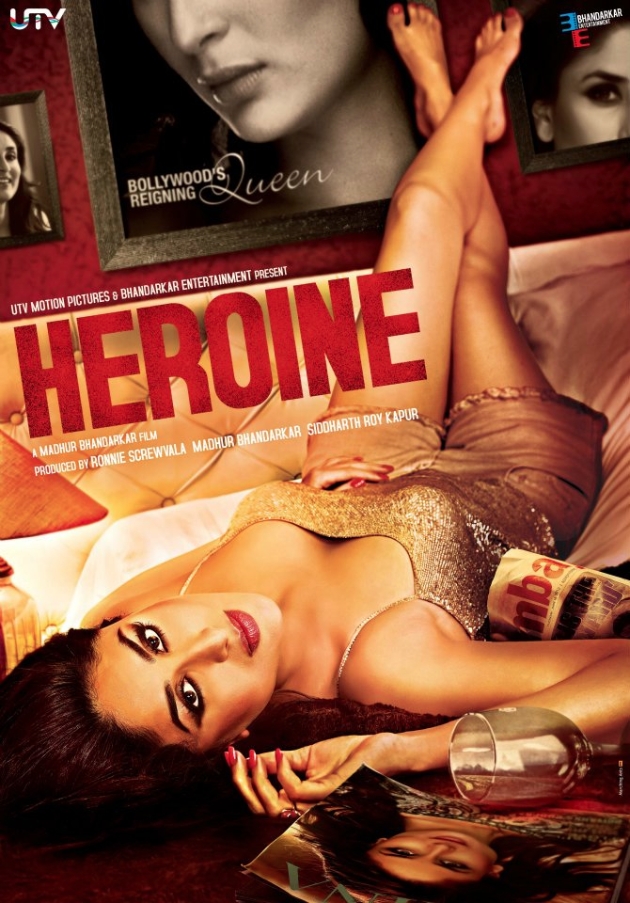 Heroine
Releasing: September 21
Directed By: Madhur Bhandarkar
Genre: Drama
Starring: Kareena Kapoor, Arjun Rampal, Randeep Hooda, Shahana Goswami
One word: BEBO!
From the moment director Madhur Bhandarkar announced the title of this project, fans and industry insiders have been dying to know anything and everything about it. It took some time to get on the floors, went through several rounds in the rumor mills and survived its fair share of casting controversies but when the trailer finally hit, all that waiting was worth it!
Heroine chronicles the rise and fall of Bollywood actress Mahi Arora, played by Kareena Kapoor in a career-defining role. There's dance, drama, controversy and an uncompromising look at the behind-the-scenes machinery of Bollywood in Bhandarkar's inimitable style.
The film also stars Arjun Rampal and Randeep Hooda in important roles but there's no question that the star attraction of the film is Bollywood leading heroine herself. If you're not already a Kareena fan, Heroine will surely turn you into one!
---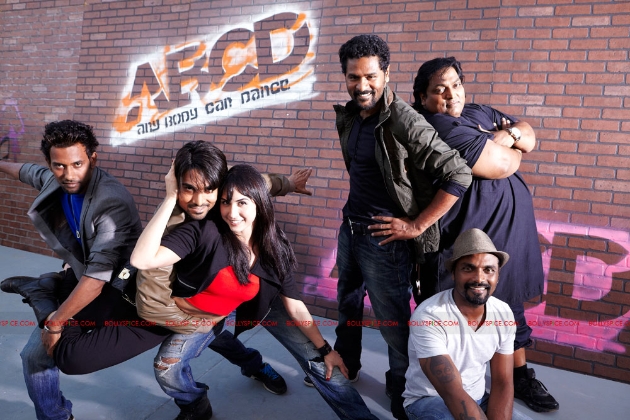 ABCD – Any Body Can Dance
Releasing: September 28
Directed By: Remo D'Souza
Genre: Dance
Starring: Dancers Salman Khan, Lauren Gottlieb, Prince Gupta, Prabhu Deva, Ganesh Acharya
Rather ironically, dance films have never been attempted before in Bollywood. Enter Remo D'Souza, who is riding high on the success of the TV show Dance India Dance. He has gathered some of the most talented dancers on reality television and put them together in a movie. The cast also includes Lauren Gottlieb of the US TV show So You Think You Can Dance as the lead.
Not only that, dance maestros Prabhu Deva and Ganesh Acharya are playing important characters in the film.
"Prabhu Deva is playing a choreographer who is thrown out of his dance institution," D'Souza told Bollyspice. "After that he meets his old friend Ganesh Acharya and from there onwards they make their own team."
"ABCD is an out and out dance film. It is 3D which is the best part. The film has a beautiful story. It will showcase Prabhu Deva's story, Ganesh Acharya's story and is also about love and friendship."
Having seen some of the killer moves by these dancers and choreographers it's safe to say that the dances will blow our minds on the 3D big screen. But add an interesting story into the mix and it's entirely possible that this UTV release might be the sleeper hit of the season!
---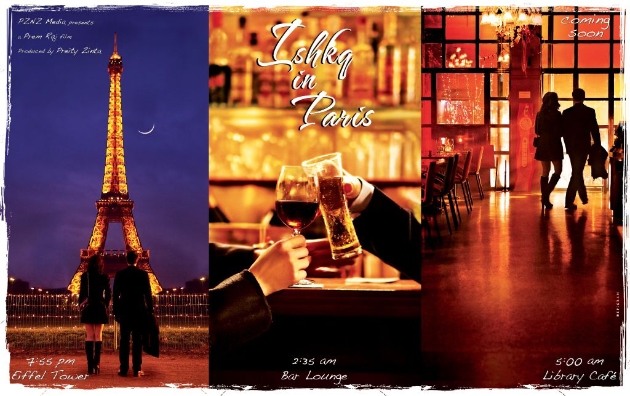 Ishkq in Paris
Releasing: October 5
Directed By: Prem Soni
Genre: Romance
Starring: Preity Zinta, Isabelle Adjani
It's been a while since we've seen Preity Zinta on the big screen so the anticipation to have Bollywood's favorite dimple-faced heroine dazzle us once more is completely understandable. Ishkq In Paris is being produced by Preity herself and it's clear that it is a project that she holds very dear to her heart.
"After a long time my heart skipped a beat yesterday," she tweeted a few days ago. "Know why? I saw the first trailer of Ishkq In Paris. I'm so excited and so nervous."
The trailer is set for release on August 9. The film which looks like it is shaping up to be a sweet romantic comedy, also stars newcomer Rhehan, French actress Isabelle Adjani and boasts a cameo by Salman Khan. The film is directed by Prem Soni who also directed the Salman-Preity-Sohail starrer Main Aur Mrs. Khanna.
---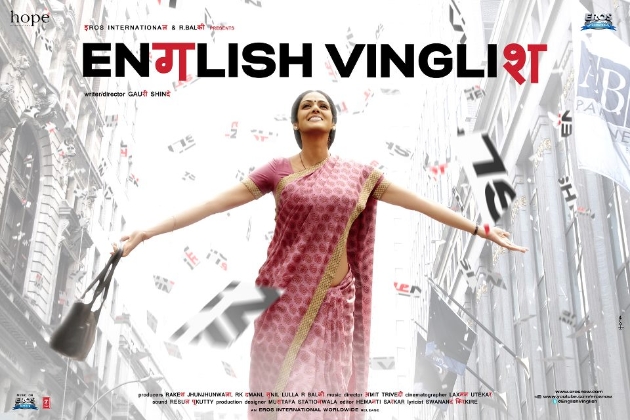 English Vinglish
Releasing: October 5th
Directed By: Gauri Shinde
Genre: Drama
Starring: Sridevi, Amitabh Bachchan
When one of Bollywood's all time reigning queens makes a comeback, you sit up and take notice. And sit up we did when the first stills of English Vinglish were unveiled with the gorgeous and incomparable Sridevi looking like ten million bucks in a simple sari, a braid and a bindi.
For long time fans, this film will be an absolute treat. The story deals with a typical Indian housewife named Shashi (Sridevi) who is made to feel insecure by her family and her society about her inability to speak English correctly. She takes up the challenge to learn the language, and in the process overcomes her insecurity, gains self-confidence and teaches the world a few lessons of her own.
A light-hearted film directed by Gauri Shinde (who is married to R. Balki, director of Cheeni Kum and Paa), it also stars Amitabh Bachchan in a guest role. We can't wait for this funny but sensitive film in which Sridevi will surely steal our hearts all over again!
---

Chakravyuh
Releasing: October 12
Directed By: Prakash Jha
Genre: Political Thriller
Starring: Abhay Deol, Arjun Rampal, Esha Gupta, Manoj Bajpai
Continuing his cause of bringing about political and social awareness through the medium of entertainment, Prakash Jha's latest offering Chakravyuh deals with the Maoist movement.
"The Maoists feel that when the country was not independent they could live in the forest and survive," he explained to a leading daily newspaper. "Post independence the government has taken over their land, they feel left out as they have no access to a better life."
"There are educated people from universities like Mumbai, Nagpur, Osmania, JNU from where people are being recruited. My concern is that this movement is coming to our neighborhood. And so if this discontent comes to Dharavi, how will you save Mumbai? Through my film I am bringing this issue in the public domain and trying to warn the population of this country to wake up as we are sitting on a time bomb waiting to explode."
The film boasts of an extremely talented star-cast, which includes Abhay Deol, Arjun Rampal and Manoj Bajpai and is co-produced by Prakash Jha Productions and Eros International.
---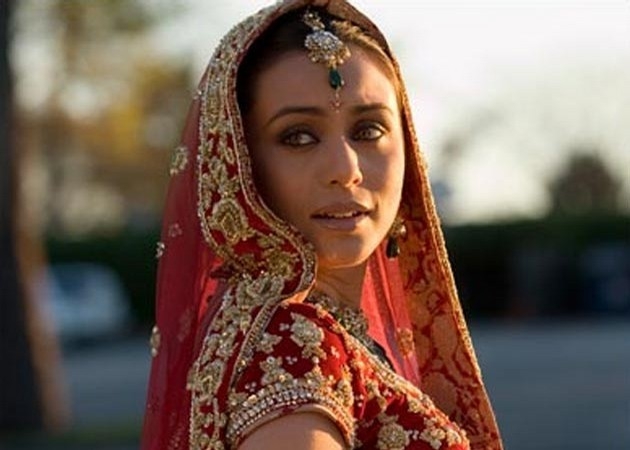 Aiyya
Releasing: October 26
Directed By: Sachin Kundalkar
Genre: Musical
Starring: Rani Mukerji
Rani Mukerji has proven time and time again that she is one of Bollywood's most accomplished actresses. Last year she scorched the screen in No One Killed Jessica after a rather long hiatus, putting to rest all the speculations by detractors who claimed that she was "over".
Back once again to prove that talent has no expiry date, Rani has teamed up with producer Anurag Kashyap (in conjunction with Viacom 18) for this quirky love story directed by Sachin Kundalkar in his first Bollywood outing as a director. Rani reportedly plays a Marathi girl who falls in love with a Tamil artist enacted by Prithviraj Sukumaran, an actor who has done several films down South but is making his Hindi film debut with Aiyya.
This quirky romance set against the West-South cultural clash has Kashyap's seal of approval, which is no mean feat. We are tremendously excited for this fresh pairing!
---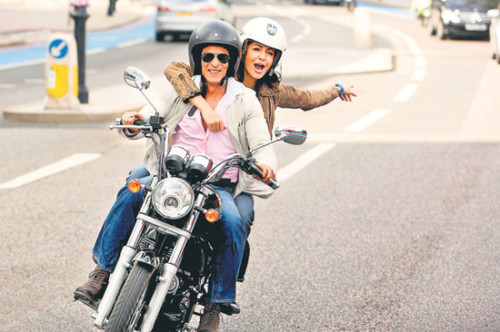 Yash Chopra's Untitled Project
Releasing: Diwali
Directed By: Yash Chopra
Genre: Romance
Starring: Shahrukh Khan, Katrina Kaif, Anushka Sharma
This is as big as it gets. Romance Maestro Yash Chopra back in the director's seat after eight long years (his last was 2004's Veer Zaara) with the King Of Romance, Shahrukh Khan himself? This is what pretty much defines Bollywood.
Curiosity is at an all time high with this project, but Yash Raj Films have gone out of their way to keep as much about the film under wraps as possible. What we do know is that it has SRK starring opposite two of today's hottest young actresses, Katrina Kaif and Anushka Sharma, and it is a beautiful romance.
"It is a love story," Shahrukh told BollySpice recently. "Normally in a love story it is always two girls who love me and I have to decide. (Laughs) I am always the guy who is deciding, who is taking the girl away from their ex-lovers or husband. (Laughs) So yeah, it is a similar kind of role. It does span some time so I get to be a little different."
He also elaborated on the unique directorial flair that Yash Chopra brings to his love stories.
"[Yashji told me] I just want you to make her feel beautiful. Do you think she is beautiful? And I say yeah…then make her feel she is beautiful. Just do that, there is no other information I want. It just keeps it so simple and basic. I really enjoy that. It is the most pure, unique, simple and real way of being in love."
That, in a nutshell, is why anyone watches a Yash Chopra movie – the veteran director has the uncanny ability to cut straight to the emotional core of a romantic scene and mercilessly pluck away at our heartstrings. This is why his films leave such a long-lasting impact and we're sure his latest offering will be no different.
---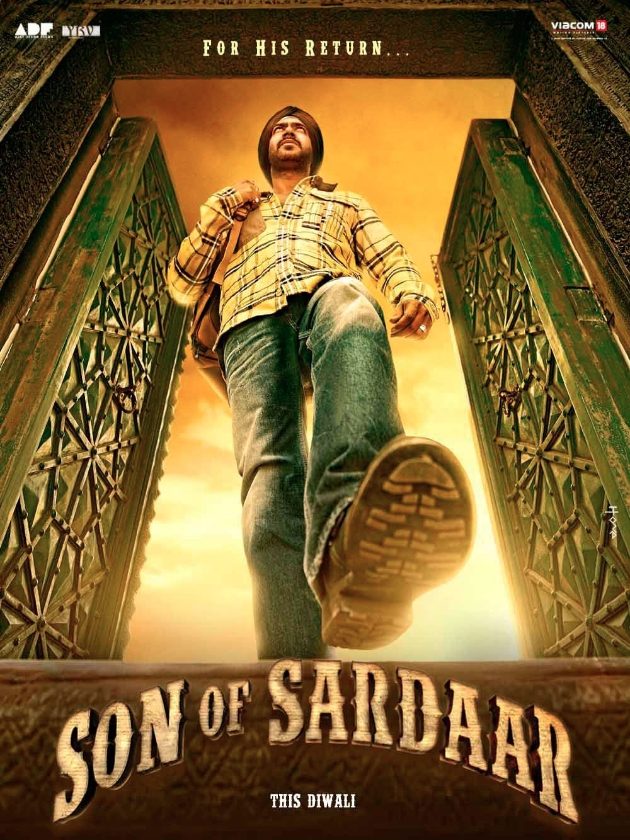 Son Of Sardaar
Releasing: November 13
Directed By: Ashwini Dhir
Genre: Comedy, Action
Starring: Ajay Devgn, Sonakshi Sinha, Sanjay Dutt, Juhi Chawla
Big masala fun arrives this Diwali in the form of Son Of Sardar with the Masala King Ajay Devgn himself! The enviable 100 Crore Man is sure to add another notch to his belt with this remake of SS Rajamouli's Telugu film Maryada Ramanna.
Co-starring Sonakshi Sinha, with Sanjay Dutt and Juhi Chawla in supporting roles, SOS is the story of a man who returns to his village after many years only to get embroiled in a long standing family feud between two Sikh parivaars. Masala lovers and massy audiences are sure to lap up this funfest containing equal parts comedy and action.
It is slated for release on a holiday weekend during Diwali festivities and it's safe to say that there is no stopping Ajay Devgn from adding another 100 crore film to his kitty.
---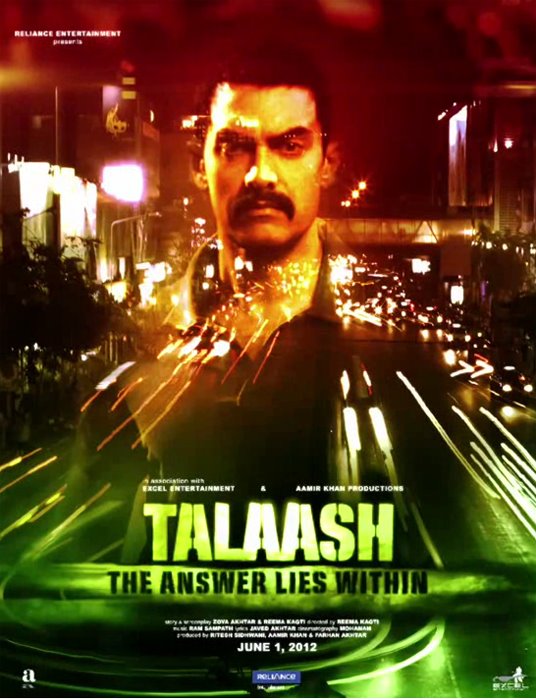 Talaash
Releasing: November 30
Directed By: Reema Kagti
Genre: Suspense Thriller
Starring: Aamir Khan, Kareena Kapoor, Rani Mukerji, Nawazuddin Siddiqui
An Aamir Khan film is no less than an event. Notoriously choosy about his projects, moviegoers have come to expect that when Aamir greenlights something, it has got to be high quality stuff.
Though the trailer was released way back in January this year (slated for a March release initially), the film was delayed to accommodate Aamir's schedule for his much-lauded TV show Satyameva Jayate. Nonetheless, the haunting trailer has stayed in the mass consciousness for 8 long months. The time lapse hasn't dampened our excitement for the dynamic casting of Aamir with Rani Mukerji and Kareena Kapoor (a dream cast, if there ever was one).
Not much is known about the plot except that it is a unique suspense thriller with Aamir playing a cop and Kareena taking on the role of a prostitute. Aamir is back with Farhan Akhtar and Riteish Sidhwani's Excel Entertainment team for the first time since the path-breaking Dil Chahta Hai. And we haven't seen him on the big screen since 2010's Dhobi Ghat.
So yes – there are many, many reasons why we can't contain our excitement for director Reema Kagti's Talaash.
---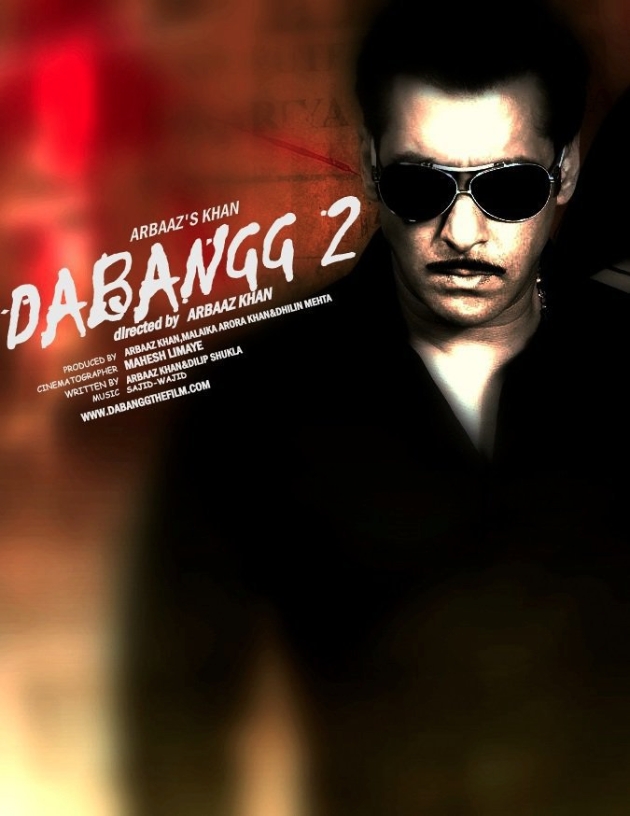 Dabangg 2
Releasing: December 21
Directed By: Arbaaz Khan
Genre: Action
Starring: Salman Khan, Sonakshi Sinha
Well, the title says it all!
With the first Dabangg attaining legendary status already, audiences are simply dying for Salman Khan to get back in that khaki uniform, don his pencil thin moustache and hang those aviator sunglasses off the back of his collar.
The difference this time around is that brother Arbaaz Khan has taken over directorial duties for the sequel (alongside producing again) and we are super-excited to see what he has done with the material. Sonakshi Sinha is back opposite Salman and it is rumored that Prakash Raj has been roped in to play the villain.
Salman's name alone is enough to sell any film, but add that to Brand Dabangg and you have a furor on your hands! Is it possible that Dabangg 2 will break the records he'll no doubt set with Ek Tha Tiger? Let's wait and watch!
So there you have it, the films we jut cannot wait to see! Which ones make your list?