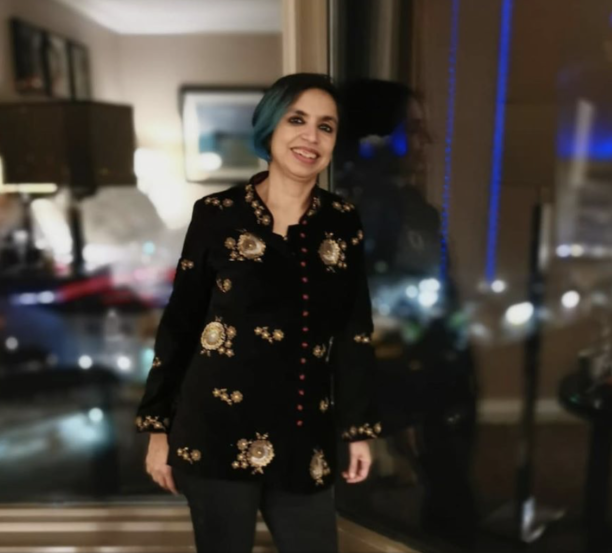 Shonali Bose is all set to bring another moving and brilliant story, The Sky Is Pink, to audiences. The film is based on a true story and revolves around a couple, Aditi and Niren Chaudhary (Priyanka Chopra and Farhan Akhtar respectively), who lose their daughter Aisha (Zaira Wasim) to pulmonary fibrosis.
The film recently had its world premiere at the prestigious Toronto International Film Festival and received a 20 minute standing ovation and rave reviews!
In attendance at the special premiere were the real Chaudhary family that the film is based on, however this was not the first time they had seen any of the footage. Bose revealed, "Yes, they were there and hosted a dinner event for us last week where everyone got very emotional. I was not at all nervous about showing the film to them because they had seen the rough cuts. I'd have been terrified otherwise!"
Talking about the first time she showed them a cut, the director says, "The first thing I showed them was the scene of the day their child dies and how each of them reacts. They watched it while I stood outside the edit room nervously. When they came out, they hugged me and wept in my arms, saying that I'd captured it exactly as it happened. It's difficult to capture somebody else's memory about the loss of their child, I know how it is, having lost one myself."
Adding more on Instagram about the family's reaction to the film she wrote: "Simply thrilled and overjoyed by the response of the Chaudhary family – Ishaan, Niren and Aditi to the line up of the film about themselves. They laughed and wept in equal measure. They were terrified to watch and their genuine joy at the end was deeply moving for me. They trusted me with the most personal thing in a human being's life – their dead child. I am grateful beyond words that they turned to me in the first place and that I fulfilled their trust. Aisha Chaudhary and my own Ishan – both part of the Universe – guided me with their light throughout this journey. Inshallah you and audiences all over will be as touched by this film as the real protagonists are. @priyankachopra @faroutakhtar @zairawasim_ @rohitsaraf10 – Actors take a bow. They just looooooooved your portrayal of them. #theskyispink. #directoreuphoria. #icanbreathenow."
The Sky is Pink is produced by RSVP and Roy Kapur Films, in association with S K Global and Purple Pebble Pictures. Starring Priyanka Chopra Jonas, Farhan Akhtar, Zaira Wasim, and Rohit Saraf. The film , has its European premiere at the BFI London Film Festival October 6th and 7th and then is slated to release worldwide on 11th October 2019.
ICYMI