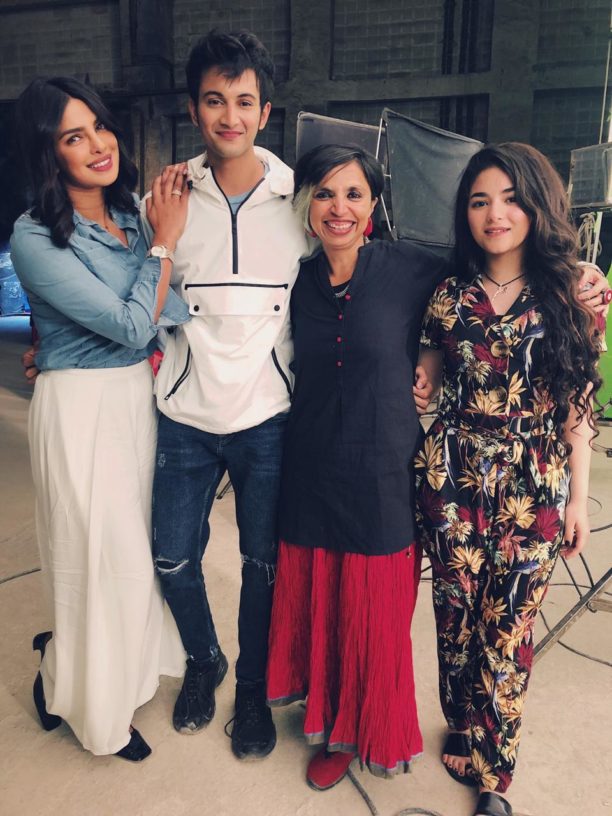 The shoot of The Sky Is Pink is done! Directed by Shonali Bose it stars the incredible cast of Farhan Akhtar, Priyanka Chopra Jonas, Zaira Wasim and Rohit Saraf! The true life film, is a love story of motivational speaker Aisha Chaudhary's parents.
Priyanka revealed in an earlier interview, "Though the film is about parents losing their child to an incurable disease, it's a unique take on death — one that celebrates people's lives instead of mourning their death."
The director Shonali Bose said, "This is a deeply personal film for me and working with my brilliant actors – Farhan, Priyanka, Zaira and Rohit Saraf – has been an incredible experience. They got deeply in the skin of their characters to give mindblowing performances beyond my wildest expectations. Together we have brought to life an extraordinary true life story that I can't wait to share with the world. It's almost been 9 months shooting this film over a scattered schedule – and I've definitely got post partum blues now that my baby is born!"
The highly anticipated film shot in several locations over the filming schedule including across London, Andaman & Nicobar Islands and Mumbai wrapped up the principal photography getting the final shot in the can on Sunday.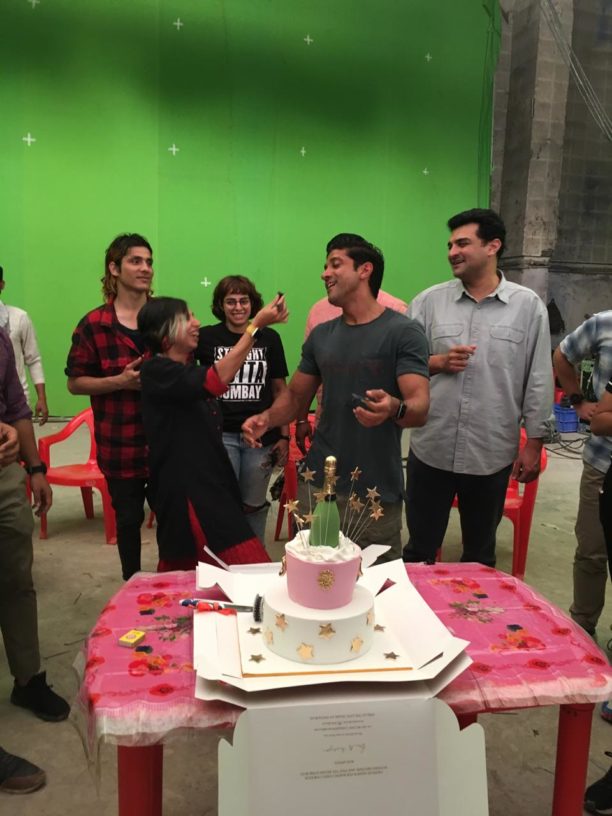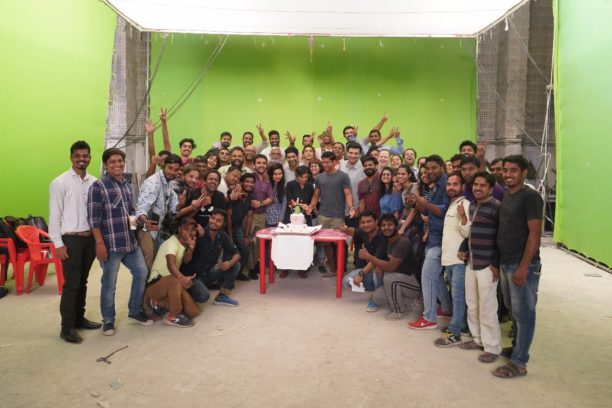 Shonali also shared some more pictures on Instagram!
Produced by RSVP Movies and Roy Kapur Films, The Sky is Pink is slated to release on 11th October 2019 and we can't wait!
Watch this space for much more!