After being shut out of the IIFA's this year, Vancouver is making its own history by hosting Times of India Film Awards (TOIFA). The TOIFA's is one of the newest ceremonies, which is predicted to be a global property to be hosted in many international locations. In its debut year, the TOIFA's are pulling out all the stops from April 4th – 6th with press conferences, a showcase of the nominated films across the city, music concerts, and the big bash on the 6th to conclude the festivities. However, to get us hyped up, the nominations were revealed today with a heartening list of deserving nominees and some surprises. The awards are decided by fans across the world voting for the top honours as well as the popular choice categories. So let's take a look at the nominees and who should win and who will win: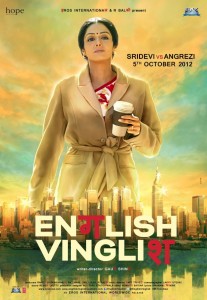 Best Film
Barfi
Gangs of Wasseypur
Kahaani
Paan Singh Tomar
Vicky Donor
Will Win: Thankfully, this is a great list of deserving nominees, so it's a tough fight as Barfi! has been gaining momentum from the Filmfare and Zee Cine awards. Despite the sudden backlash surrounding the film, it was an affectionate ode to love and romance that was critically acclaimed and became the sleeper 100 crore hit!
Should Win: It would be lovely if the expansive and violent Gangs of Wasseypur solidifies its status as one of the most inventive films of the year. As well we could wish that Sujoy Ghosh's Kahaani gets its recognition.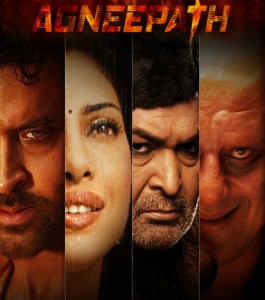 Best Actress
Deepika Padukone – Cocktail
Sridevi – English Vinglish
Vidya Balan – Kahaani
Priyanka Chopra – Barfi!
Will Win: It looks like Vidya Balan's year again this awards season for her brilliant performance in Kahaani, with its subtle nuances and her versatility. With each performance, Balan grows as a performer and by carrying that film, she made the film so engaging.
Should Win: I hope that the fans recognize Sridevi's beautiful performance in English Vinglish, as it was the most perfect comeback in a quieter and strong role as Shashi. It's a character that we completely rooted for and could recognize in our lives. Kudos to her for not making the obvious comeback role of bells and whistles, and going for a role that was full of nuances and brilliance.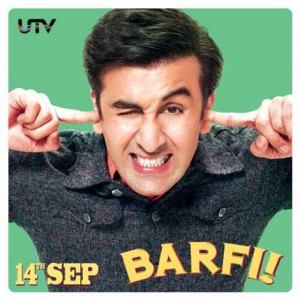 Best Actor
Hrithik Roshan – Agneepath
Manoj Bajpayee – Gangs of Wasseypur
Shah Rukh Khan – Jab Tak Hai Jaan
Irrfan Khan – Paan Singh Tomar
Ranbir Kapoor – Barfi!
Will Win: Another win for Ranbir Kapoor in Barfi! is predicted, as he's been sweeping up the prizes at the Filmfare and Colours Screen Awards. It's a perfect and very precise performance by Kapoor who makes the audience fall for Barfi! and his romantic entanglement. Kapoor may have competition from icon Shah Rukh Khan, but here's hoping that he scores a triple win.
Should Win:  Irrfan Khan is a natural and physically demanding as Paan Singh Tomar, and he conveys all of Tomar's inner anguish of turning from medal winner to dreaded bandit. It's an impressive feat by Khan and deserves another award for his towering performance.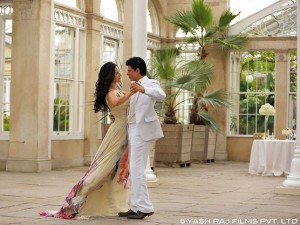 Best Director
Gauri Shinde – English Vinglish
Anurag Kashyap – Gangs of Wasseypur
Sujoy Ghosh – Kahaani
Anurag Basu – Barfi!
Shoojit Sircar – Vicky Donor
Will Win: Bengali fever is in this year, as the competition seems tight between Sujoy Ghosh and Anurag Basu. It seems as if Basu has the edge, since Barfi! is well loved and critically acclaimed in spite of the fallout after. But it would be heartening to see Ghosh get the prize for his commitment to creating a truly compelling noir film in such a chaotic city as Kolkata.
Should Win: Anurag Kashyap is the controversial beacon of indie talent in Bollywood, but in spite of his style he showed his indebtedness to the classics in his Wasseypur Saga. Keeping the audience at the edge of their seats and making these petty gangsters into likable rogues, Kashyap's sprawling masterpiece is a great achievement.
Best Supporting Actor
Boman Irani – Ferrari Ki Sawaari
Annu Kapoor – Vicky Donor
Krushna Abhishek – Bol Bachchan
Nawazuddin Siddiqui – Talaash
Will Win and Should Win: It has been a renaissance year for Nawazuddin Siddiqui, who appeared in so many films and in each made his role stand out alongside his co-actors. Siddiqui's side role in Talaash kept us slightly more hooked than the actual mystery because he was so much more compelling and yearning in his role. Cheers to that!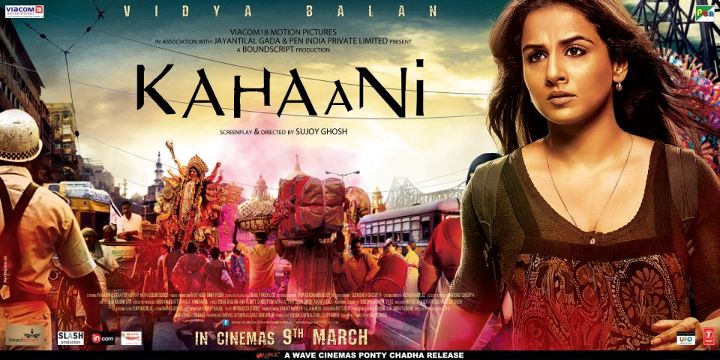 Best Supporting Actress
Anushka Sharma – Jab Tak Hai Jaan
Rani Mukherjee – Talaash
Dolly Ahluwalia – Vicky Donor
Ileana D'Cruz – Barfi!
Will Win: Anushka Sharma looks to be in the lead with her feisty albeit shrill role in Jab Tak Hai Jaan. She infused such life and energy into the film, and seemed a more defined character than Katrina Kaif's Meera. Sharma was wonderful in the subtle scenes and got the audience rooting for her to snag Shah Rukh!
Should Win: Dolly Ahluwalia should snag this one, as there's not enough love for supporting actresses who have sharp comic timing and embody that typical mum without veering into stereotypes. Whether it was sharing whiskey with her mother-in-law or chastising her son, Ahluwalia imbued such love and warmth into this relatable mother with a lafunga son!
Best Actor in a Negative Role
Bipasha Basu – Raaz 3
Rishi Kapoor – Agneepath
Sanjay Dutt – Agneepath
Tigmanshu Dhulia – Gangs of Wasseypur
Will Win: It's such a tough competition between the two villains of Agneepath! Rishi Kapoor did a complete 180 with this lecherous and evil performance as Rauf Lala. While Sanjay Dutt put in such a physically towering feat as the fearsome Kancha Cheena. However, it seems that Rishi Kapoor is the better choice, because his performance was so surprising and jolted the viewer to root for Vijay.
Should Win: It would be quite awesome if Bipasha Basu got this award, since she was the redeeming feature of this shoddy film. Basu went to town with this maniacal actress, and that's enjoyable to see an actress just having fun with the material. Even if the film doesn't last too long in people's minds, Basu acting is what campy cult classics are made of!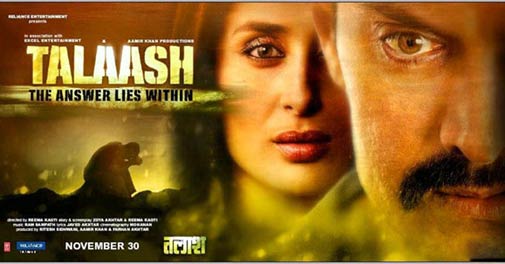 Best Actor in a Comical Role
Abhishek Bachchan – Bol Bachchan
Annu Kapoor – Vicky Donor
Akshay Kumar – Housefull 2
Ajay Devgn – Bol Bachchan
Will Win: It looks like Abhishek Bachchan redeemed himself with the humorous dual role in Bol Bachchan. While his comic style is more deadpan, he really threw himself into the Rohit Shetty style of comedy with a higher pitch and a very physical performance.
Should Win: Annu Kapoor all the way! Kapoor handled the risky role very well without veering into farce and shocking the audience. Dr Chaddha was a real character who we fell for and it's that kind of sunny and winning performance that should be recognized.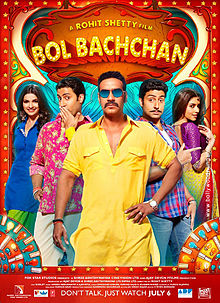 Best Male Debut
Arjun Kapoor – Ishaqzaade
Ayushmann Khurrana – Vicky Donor
Siddharth Malhotra – Student of the Year
Varun Dhawan – Student of the Year
Will Win: The category seem to be fair game for any of these talented men. But looking at the recent awards, the two students Varun and Siddharth have been winning joint awards due to their fun and fabulous roles in Karan Johar's maiden project without his big star casts.
Should Win: It would be good to see Ayushmann grab this one, because he has an easygoing charm and played a hero who was very relatable. Whether it was delivering the zippy screwball comedy lines or courting his girl, Khurrana was one of the best finds of the year.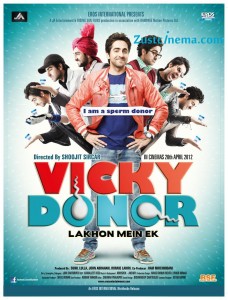 Best Female Debut
Alia Bhatt – Student of the Year
Ileana D'Cruz – Barfi!
Huma Qureshi – Gangs of Wasseypur
Yami Gautam – Vicky Donor
Will Win: For one of the most mature debuts of the year, Ileana D'Cruz deserves this one and all the hype she's been getting. It was such a versatile performance with D'Cruz showing flashes of brilliance as Shruti ages from the lovestruck young girl to the unfulfilled housewife.
Should Win: Huma Qureshi totally needs this one, making her mark in one of the cutest courtship scenes in the midst of such violence and carnage. She performs with such vigor and power as Mohsina, who revels in her husband's power.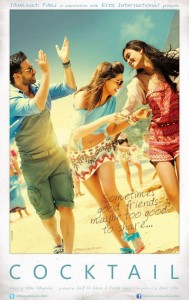 Best Music Director
Pritam – Barfi! and Cocktail
Ajay and Atul – Agneepath
Vishal and Shekhar – Student of the Year
Will and Should Win: For sheer versatility and proving his detractors wrong, Pritam has to grab this award. Both Barfi! and Cocktail were superb soundtracks that exposed Pritam's handling on a variety of genres that fit with themes of the films.
Best Lyrics
Swanand Kirkire – 'Aashiyan'
Amitabh Bhattacharya – 'Ab Mujhme Kahin'
Javed Aktar – 'Jee Le Zara'
Gulzar – 'Saans'
Will Win and Should Win: The lovely cadences and metaphors in 'Aashiyan' are so beautiful and eloquent, which certainly solidifies Kirkire as one of the most inventive lyricists around.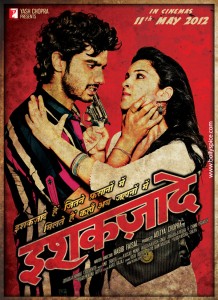 Best Female Playback Singer
Kavita Seth – 'Tumhi Toh Bandhu'
Shalmali Kholgade – 'Pareshaan'
Shreya Ghosal – 'Aashiyan'
Suman Shridhar – 'Muskaan Jhooti Hai'
Will and Should Win: Again, you can never really go wrong with awarding the newbies, so it looks as if Shalmali might get this one after her previous wins. Her voice is so layered and wonderful, going from the delicate opening to the gritty chorus. Here's hoping that we see more from this talented singer!
Best Male Playback Singer
Ayushmann Khurrana – 'Pani da Rang'
Nikhil Paul George – 'Aashiyan'
Mohit Chauhan – 'Ala Barfi'
Sonu  Niigam – 'Ab Mujhme Kahin'
Will Win: Ayushmann Khurrana is a strong contender for this one, as he's one of the few examples of actors who can carry a tune and that too with emotion and passion. He's aided by an easy melody but it's that gorgeous voice that makes this song a winner.
Should Win: Mohit Chauhan sounded so wonderful on the title track to Barfi!, whether it was conjuring up the Kishore Kumar energy and delivering Swanand Kirkire's witty lyrics. It was a lovely song that only worked with Chauhan's emotive and fun vocals.