Over the past few weeks, the Toronto International Film Festival (TIFF) began unveiling the films that will feature as part of this year's festival line-up.  Although this year features fewer films from India and the Indian diaspora (not surprising since last year's focus on Mumbai in the City to City programme gave viewers an incredibly rich line-up of films), there are, still, some wonderful viewing opportunities in store for South Asian film fans at TIFF 2013.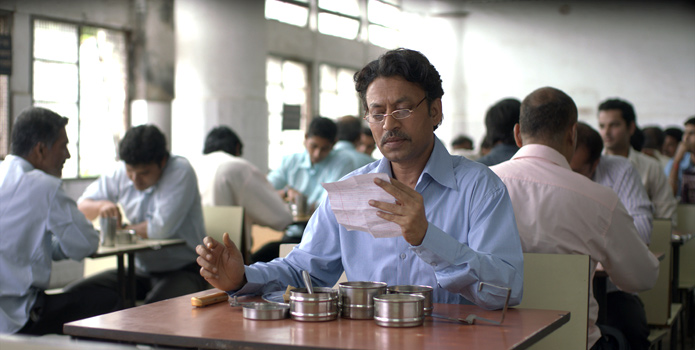 Two Indian films will receive Gala Premieres this year.  The festival will present the North American Premiere of The Lunchbox, written and directed by Ritesh Batra.  The film, which was well received at this year's Cannes film festival, traces the unexpected friendship that develops between two strangers, middle-class housewife Ila and lonely office worker Saajan, after a mix up in the delivery of a lunchbox intended for Ila's husband.  The film stars Irrfan Khan, Nimrat Kaur and Nawazuddin Siddiqui.
Maneesh Sharma's Shuddh Desi Romance sees its Canadian Premiere at TIFF2013, following on its Indian release on September 6th.  Starring Sushant Singh Rajput, Parineeti Chopra, Vanni Kapoor, and veteran Rishi Kapoor, the film promises to present a fresh and candid look at the problems of love, attraction and committment.
The Asian Summit returns with special guests Keanu Reeves, Johnnie To, and Tatsumi "Tom" Yoda.  Of interest to South Asian fans is a panel featuring Michael Lake, CEO of Pinewood Iskandar Malaysia Studios, Reliance Big Pictures (Mumbai) CEO Sanjeev Lamba and Canadian producer Shan Tam (Finding Mr. Right), who will discuss their experiences working cross-culturally and the challenges and opportunities of global storytelling.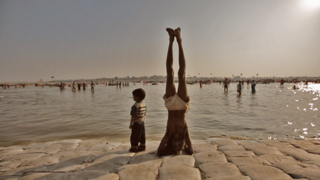 Pan Nalin's documentary Faith Connections will be making its World Premiere at TIFF 2013.  Nalin's film explores the stories of encounters at the Kumbh Mela, the mass Hindu pilgrimage and one of the world's extraordinary religious events.  Nalin examines the stories and dilemmas of seemingly diverse people who are all connected by faith.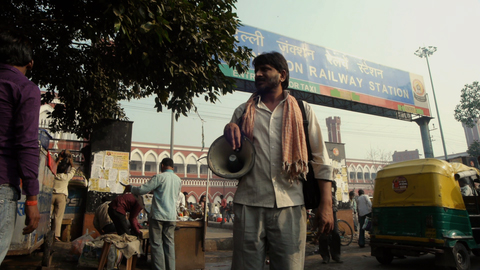 Richie Mehta returns to TIFF with the North American Premiere of Siddharth.  Mahendra, a chain-wallah who fixes broken zippers on the street sends away his 12-year-old son Siddharth for work, in order to help relieve the financial burdens he faces.  Siddharth, however, fails to return home, and Mahendra travels across India in pursuit of the child traffickers who may have taken his son.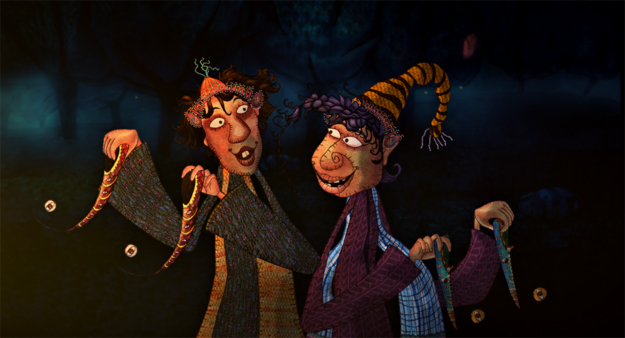 Also a World Premiere at TIFF2013 is Shilpa Ranade's animated film The World of Goopi and Bagha, part of the TIFF Kids line up. The story is a familiar one:  originally written by Upendrakishore Ray Chowdhury, and adapted for the cinema by his grandson Satyajit Ray, it tells of Goopi and Bagha – one loves to sing, the other, play the drum; both are completely inept at either.  They each end up banished to the forest when the villagers cannot bear to listen to them, and when they meet, they form an immediate bond.  Ranade most recently illustrated a version of the story written by renowned poet and writer Gulzar, and now she brings her vision of the story to TIFF2013.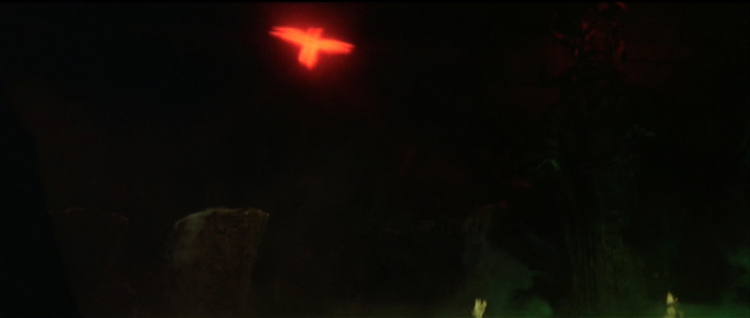 Shambhavi Kaul's short film Mount Song, also a World Premiere, will appear as part of Wavelengths 4: Elysium.  The film is described as "disorienting and visually entrancing, imbued with a strange yet familiar sense of place".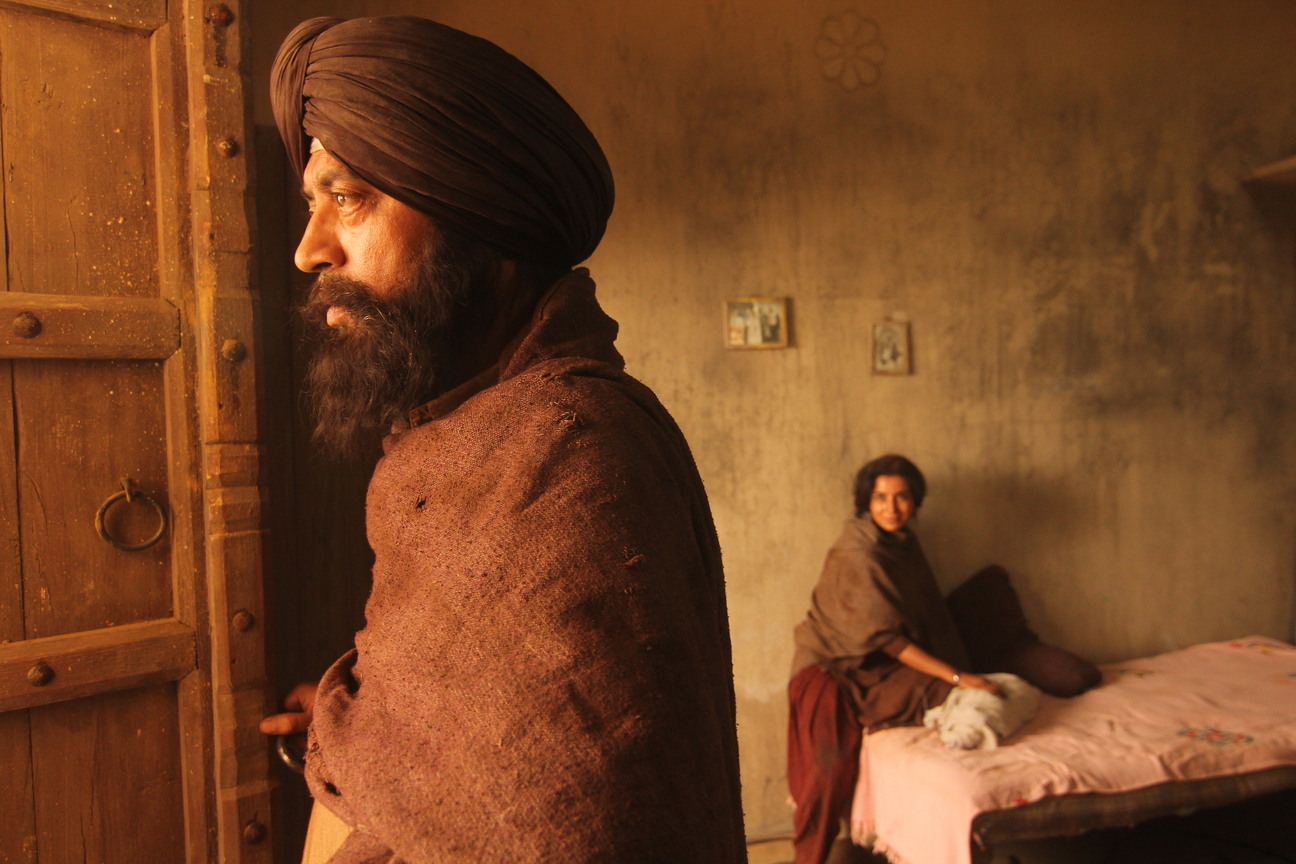 Finally, another World Premiere in the Contemporary World Cinema programme is Anup Singh's Qissa.
Set in India at the time of Partition in 1947, it tells the story of Umber Singh, a Sikh forced to flee his village and build a new life and home for his family.  The film explores identity, ambition and destiny in post-colonial India.  Following one of the screenings of Qissa, Janice Gross Stein, Director of the Munk School of Global Affairs and an expert on global affairs and conflict management, will speak about the film in an extended Q&A session.  Qissa stars Irrfan Khan (also at TIFF2013 in The Lunchbox), Tillotama Shome, Rasika Dugal, and Tisca Chopra.