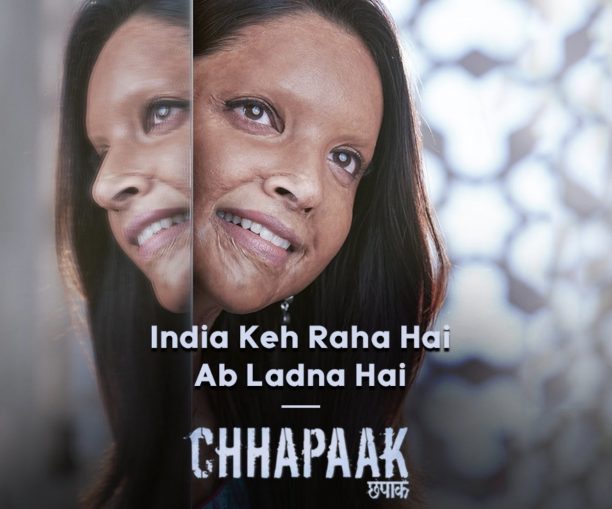 Deepika Padukone returns to the big screen in her much-anticipated new film CHHAPAAK. Based on a true story, the film is directed by Meghna Gulzar.
Chhapaak, tells the story of Malti (Deepika Padukone) who was attacked with acid on a street in New Delhi, in 2005. Through her story, the film makes an attempt to understand the on-ground consequences of surviving an acid attack in India, the medico-legal-social state of affairs that transpires after the acid has been hurled and the face is irreparably burnt.
The trailer received a tremendous response from fans and critics alike. Here is some even cooler news! The first trailer for CHHAPAAK has now been viewed more times on YouTube than the new Wonder Woman trailer, and in a fraction of the time. CHHAPAAK has generated over 13 million views in the first 12 hours surpassing the 12.8 million views for "Wonder Woman 1984" in its first 48 hours. At the time of publishing this article the trailer was at over 17 million views and still going up!
ICYMI
Kicking off the 2020 movie season, releases on January 10.
Check out these posters as well!