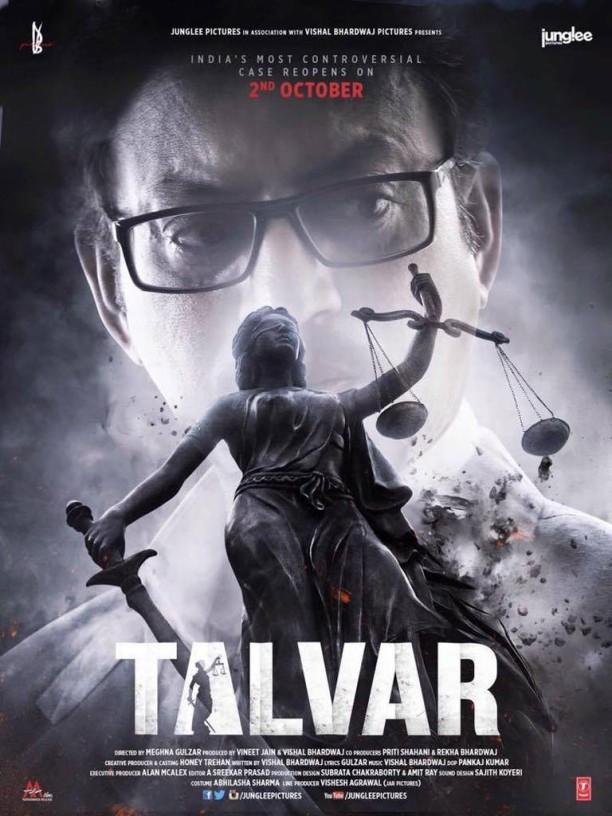 Irrfan Khan's next film Talvar, which hits theaters worldwide today, recently screened at the Toronto International Film Festival and the reviews were overwhelmingly positive. Irrfan Khan was especially praised for an impeccable performance as well as his co-stars Konkona Sen Sharma and Neeraj Kabi. In fact, BollySpice was at the screening of Talvar at TIFF and loved the film. (Read our full review here.
Talvar, a mystery thriller film directed by Meghna Gulzar, is based on the Noida double murder case and one of the coolest things it that it tells the tale through three contradictory accounts.
Irrfan watched the final product of Talvar for the first time at the festival and was thrilled with the film. He said, "The story of Talvar is something that gripped me from the very beginning. The way Meghna has structured the story in Talvar is just brilliant. It has a unique narration of the same events from different and contradictory perspectives. Each version seems equally believable and will definitely leave you curious to know the truth."
Check out this behind the scenes look with Irrfan, Konkona and director Meghna Gulzar!