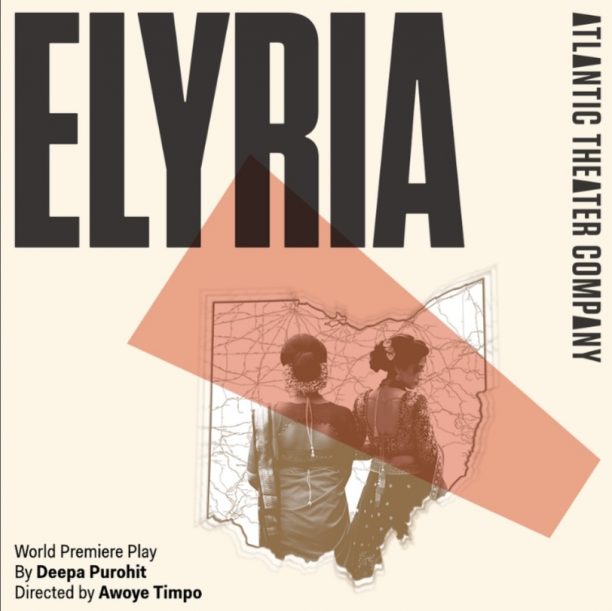 Atlantic Theater Company (Neil Pepe, Artistic Director; Jeffory Lawson, Managing Director) has announced the world premiere production of Elyria, written by Deepa Purohit (Off-Broadway playwriting debut), and directed by Awoye Timpo (The Homecoming Queen).
Set in 1982 in Elyria, Ohio the play tells the tale of two women who cross and intersect over 20 years, 3 continents, and 2 oceans after making a deal of a lifetime, forcing them to face the knots of the past and the uncertainty of their inextricably linked future.
The cast of Elyria will feature Sanskar Agarwal (Off-Broadway debut), Nilanjana Bose (Tamburlaine the Great), Sanjit De Silva (War Horse), Mohit Gautam (Off-Broadway debut), Gulshan Mia (Acquittal), Bhavesh Patel (The Nap), Mahima Saigal (Off-Broadway debut), Khyati Sehgal (Off-Broadway debut), and Omar Shafiuzzaman (Off-Broadway Debut).
Elyria will begin performances on Thursday, February 9th, and will open Monday, February 27th, for a limited engagement through Sunday, March 19th, 2023 Off-Broadway at the Linda Gross Theater (336 West 20th Street). For tickets, go to atlantictheater.org