Whether you are British or not, the 'rude boy', the 'freshie' and the 'coconut' have graced your life with their presence.
A 'rude boy' is that lawless South Asian lad who likes Ska or Reggae. In other words, a brown guy trying to be black. A coconut is yes indeed an oval brown seed of a tropical palm lined with white flesh. However, a 'coconut' is also a brown guy trying to be white. A 'freshie' is an immigrant who has just arrived in the country- that brown guy who is oblivious to how brown he is.
Now, here's a question: What happens when a 'rude boy', a 'freshie' and a 'coconut' move into a London flat together?
Answer: Three Shades of Brown! Three highly conflicting personalities that can only spell DOOM!
The multi talented DJ, writer and director Shai Hussain presents Three Shades of Brown, a comedy web series exploring the lives of 'rude boy' Nas, 'freshie' Ravi and 'coconut' Harry.
Brimming with the best of upcoming British Asian talent, the series stars Omar Khan (Yeh Jawani Hai Deewani) as Ravi, Muzz Khan (Four Lions) as Nas and Navinder Bhatti (the upcoming Amar Akbar n Tony) as Harry. The series features Lena Kaur (Hollyoaks) and cameos from BBC Comedy Awards finalist Tez Ilyas and Founder of UK Asian, Poonam Joshi.
It all begins when HARRY tells his best friend RAVI that he's moving to the capital to start a new job. Ravi advises him to move in with his close family friend, NAS. However, when Ravi's girlfriend dumps him, he accompanies Harry to London and looks to stay on the sofa until (he expects) his ex will eventually realise her mistake. Nas, unimpressed with both Harry's straight-laced personality and Ravi's unexpected length of intrusion, soon plans to throw them both out. Unfortunately for him, an unexpected twist in events may have him begging for them to stay.
Being a rude boy, a coconut or a freshie seems hard work and actually has a lot more to it than initially meets the eye.
Rude boy Nas talks the talk, but rarely walks the walk. Everything he's got has been given to him by his parents, though he doesn't like admitting this fact. His life is going nowhere, with his days revolving around playing computer games, DJing and eating vast quantities of chocolate. Though he lacks people skills (understatement of the year), his aggressive exterior hides a fragile heart he holds for his loved ones.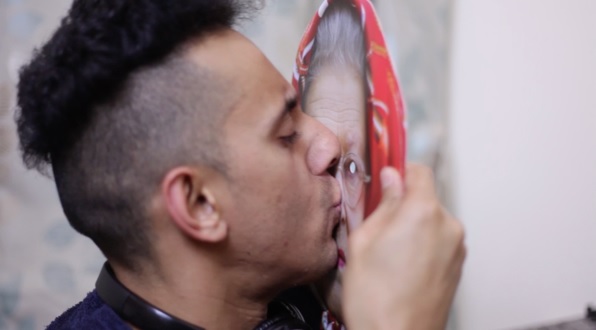 Freshie Ravi is pathetically in love with his girlfriend Shalini, so when she dumps him over Facebook, he knows he needs to go down to London to confront her and try to make things right. He just can't understand how Bollywood makes it look so easy. Though the advisory methods of surrogate elder brothers Nas and Harry differ drastically, their only wish is to see this young one man up!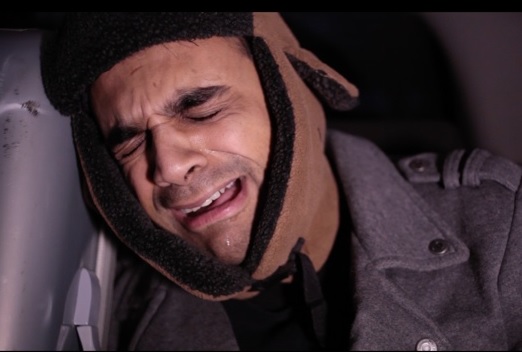 Coconut Harry has never had much respect or any interest towards his South Asian roots. His parents never pushed it on him, and if it wasn't for his skin colour, he could positively pass for British. He has a different girl for every day of the week, but has never been one for love. When he moves down to London to live with Nas on Ravi's recommendation, he's baffled as to how Ravi could ever be friends, let alone best friends, with someone of this freakish nature. Can he really move in with this guy?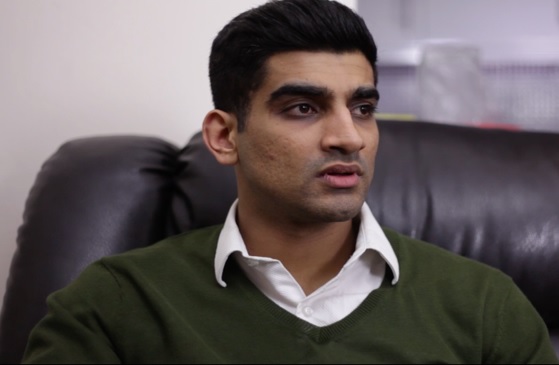 See! We told you that your paths have crossed with a 'rude boy', a 'freshie' and a 'coconut'!
However, Three Shades of Brown is a web series breaking the stereotypical mould that South Asian lives in media seem to have fallen into.
As a random reviewer provoked: "Where's the poverty? The honour killings? The forced marriages? The terrorists? This isn't Asian at all!"
Word of warning, don't be astonished if your aunty begins poking her nose in your business a bit more than before because the adventures of these three have put someone's aunty in huge fear and denial: "However these characters are depicted, I know my own sons are respectful, traditional boys."
Yes aunty. If you say so.
Three Shades of Brown. Same colour. Different s*it.
The must see web series is coming soon on 14/04/2014 to a web page near you!
Watch the trailer here: YouTube:  http://www.youtube.com/3shadesbrown
A super internationally talented team, Three Shades of Brown's technical team comprises the award winning talents of Director of Photography, Louisa Rowley (Yellow Fever International Film Festival winner) and Italian Sound Recordist, Brando Mosca (David Di Donatello winner) at the helm. The series Executive Producer is Pulkit Datta, a US-based writer and filmmaker, who has in the past worked with Mira Nair and most recently produced the short Acetate Diary, which is an official selection at Tribeca Film Festival 2014.
Creator of Three Shades of Brown, Shai Hussain, is a music producer, resident DJ for London's Bombay Funkadelic, writer of Til Jihad Do Us Part (BBC Radio 4), Reality Check, Resolutions (BBC Asian Network), episodes of Cloud 9 (Zee TV) and the Bollywood News Editor and Journalist for TheNRI.com.
For more updates you click here: Facebook | Twitter | Website