Documentary filmmaker Ashim Ashluwalia makes his transition to feature films with this story of the two brothers, Sonu (Nawazuddin Sidiqqui) and Vicky (Anil George) who work making lurid and sleezy (and highly illegal, given the censorship and repression of the times) schlock horror and porn films in 1980s Bombay. Vicky is the ambitious one of the pair, working out deals with gangsters when he isn't trying to sidestep their hold on the distribution of his product. Sonu is the more hapless, almost dimwitted, and decidedly passive brother, who harbours a dream to create something different, a romantic film that he titles "Miss Lovely". He feels he's found his heroine in Pinky (Niharika Singh), a seemingly sweet young woman trying to break into films, but with a shadowy past and a link to Vicky that Sonu discovers far too late.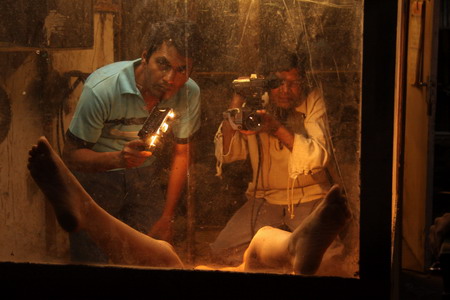 Theirs is a world that is a far cry from the glitz and glamour of Bollywood. It's a dirty, gritty world, where, in the words of one of the money-men, PK, "the girls need to be pretty and shameless." The casting couch is not only a fact of life, it's a prerequisite for becoming a heroine. But it's also an environment where the quest for fresh flesh means that heroines are tossed aside without a second thought. It's hard not to think of Milan Luthria's 2011 film The Dirty Picture while watching Miss Lovely (though I suspect that Ashluwalia might not be happy at that comparison)– but Luthria's film is a much tamer work, where competing heroines duke it out in song and dance. In Miss Lovely, they engage in a knock-down, drag out cat-fight. Luthria's film flirted with shamelessness; Ashluwalia's is unabashedly tawdry and tacky, a true dirty picture at its core.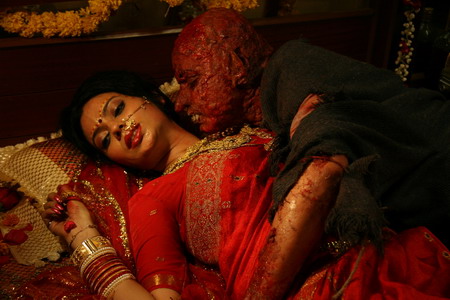 Ashluwalia captures the 80s to perfection, right from the film's opening with its fabulously retro title card. The film's great strength lies in its aesthetics, reminiscent in some ways of the low-budget horror films produced by the Ramsay Brothers. There is, at times, almost a documentary feel to it all, with Ashluwalia attempting to give us an almost clinical, detailed glance into this shadowy and highly disreputable world. That's a strength, but it's also a weakness, robbing the film of a narrative flow and depth in characterisation that would make it so much more engaging. Nawazuddin Siddiqui's Sonu moves listlessly through much of this film, so passive that he never makes much progress on his dream project and finds himself pushed by Vicky into situations that find him taking the rap when the police finally crack down on their productions. Siddiqui's Sonu reminds me of his Faizal in Gangs of Wasseypur 2 – both men suffer from an inability to act, but when they do, they do it in a way that is explosive and brutal and almost unexpected.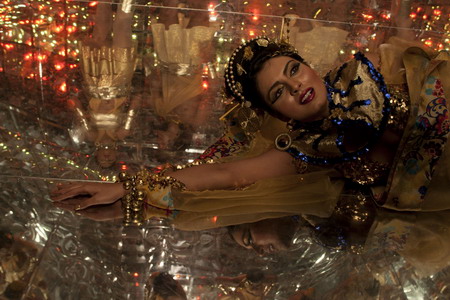 In the end, Miss Lovely, aesthetically pleasing and unsettling at the same time, remains an uneasy film about an uneasy subject.