"Isn't it unfortunate that you still don't know where your heart lies?" says Shiv's father to him. Shiv's parents are worried about him. At twenty-three he is coddled and a little cocky, and totally aimless. But Shiv agrees with his father, so it's perhaps not surprising that he sets off on what turns into a very personal and spiritual journey, a journey that shows the progress of his soul as he tries to figure out what his life means and what it is worth.
It's a drastic step, and one that has consequences, both for Shiv (Sarang Sathaye), and for the family and friends he leaves behind, who miss him terribly and worry about him. But like the best of spiritual quests, the things we need are given and revealed only when we are ready for them. Along the way, Shiv meets people who change his life, who act as guideposts for him, and who are there for him when he reaches the darkest point in his journey. Shiv wants to become someone, something, and his journey allows him to strip himself of everything he thought was important to him, and finally find a purpose to his life.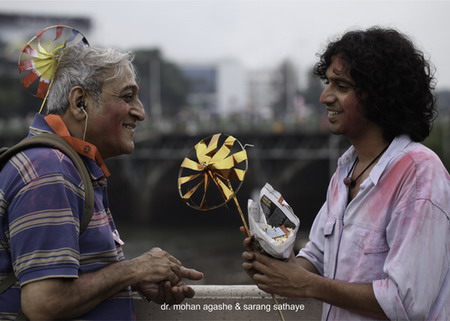 Mohit Takalkar's film is probably the most thoughtful and spiritual of all the films I've seen this week at TIFF2012. The film's title refers to a book by Russian writer Andrei Turgenev. As Shiv's mother (Shernaz Patel) tells us, it's the story of a prince who gave up his kingdom, leaving and no one knowing where he went. "Why should someone give up his world?" she wonders. "Real life isn't like that." But this story, which she tells Shiv and his brother at bedtime – changing the ending, of course – shows that Shiv's reality, at least, is like that story, and some princes need to go in search of something different from what they already have.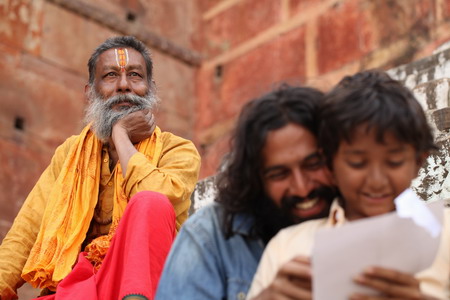 The Bright Day occasionally feels staged, the dialogues occasionally stilted, but there is much is Takalkar's film that is thoughtful, joyous and charming. The director has said that the film is about a journey towards lightness, and he's not wrong. As I sat in the theatre and watched cinematographer Amol Gole's crisp, vibrant, and luminous images (the film is shot using DSLR photography, with a short depth of field that draws you right into the frame), listened to the soulful music (Benedict Taylor's original score draws from local sources for inspiration), I felt the weight of everything just drop from my shoulders. Shiv's journey, finally, allows him to find his own note to sing (as the old man he meets on his journey might have it), a note that brings him, and us, joy.