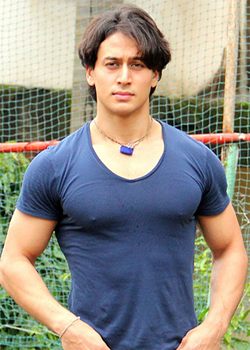 Heropanti's hero, Tiger Shroff, has recently adopted a baby tiger. Four years of age and named Jaan, the tiger has personally been selected by Shroff. Interestingly, sources have revealed that the wild animal itself is the young actor's namesake. As a young boy, Tiger Shroff would bite, scratch and growl at people.
Besides the relevance of namesake, what makes this gesture particularly special is that Jaan is not being brought up in an artificial environment such as a zoo, but lives in a natural habitat in Nagpur.
The tiger has now become an endangered species increasingly facing the threat of being poached. The World Wild Life Fund (WWF) states that there are as few as 3,200 tigers around the world. This worrying statistic is what prompted Tiger Shroff to adopt.
Sources reveal that Shroff expressed his concern towards the extinction of tigers:  "I am concerned by their dwindling numbers. Hence, the decision was to adopt Jaan. This is my way of conserving wildlife."
The actor also expressed his awe towards the animal, describing the tiger as unique:  "… I don't think there is any other animal as majestic as a tiger. Perhaps it is the only being that combines beauty, fearlessness and power. It carries itself with so much royalty and grace. They must be saved and nurtured."
Besides Tiger Shroff, a number of celebrities have also taken action to save the endangered tiger. They include India's Cricket Captain MS Dhoni and Bollywood's Priyanka Chopra.
Dhoni adopted a nine year old Tiger named Agasthya from Mysore Zoo in 2011 and Chopra adopted Tigress Durga from Ranchi in 2012. Tiger adoption is an important and much needed initiative as the world has already lost a staggering 97% of its tigers over the previous century (WWF).