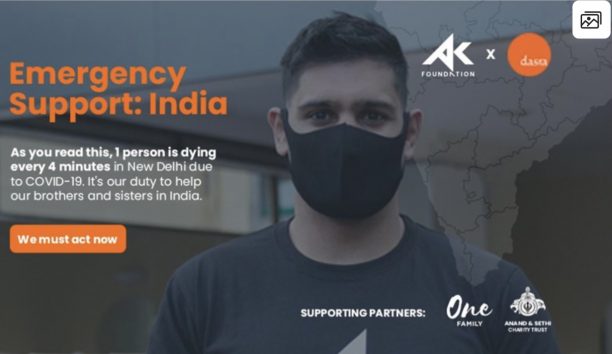 Amir Khan has launched an emergency fundraising appeal for the dire situation in India. The second-most populous country saw COVID-19 cases has skyrocketed, with over 400,000 cases recorded in 24 hours alone: an increase of 2 million+ cases in a single week.
In partnership with Mumbai-based NGO network, Dasra, and UK-based charity, One Family Global, the Amir Khan Foundation has identified five partner organisations on the ground, who are working tirelessly to provide critical relief.
The partner organisations – Swasti, SaveLIFE Foundation, Aajeevika Bureau, Swasth Foundation and Goonj – work across India's major regions, including Bangalore, Delhi, Gujarat, Maharashtra and Mumbai. Together, they offer crucial support in the form of hospital oxygen concentrators for hospitals; testing communities for co-morbidities; providing support to migrant communities; and delivering food and healthcare.
Two-time World Boxing Champion and Founder & Trustee of the foundation, Amir Khan, said, "I'm so pleased to be working in partnership with Dasra, One Family Global and our partner organisations on the ground to provide urgent support in India. The situation is critical – one person is dying every four minutes in New Delhi. It's our duty to help our brothers and sisters in India in any way we can."
Vishal Kapoor, from Dasra's Strategic Philanthropy team, said, "We are thrilled to be partnering with the Amir Khan Foundation and are incredibly grateful to Amir and the foundation for their support. We're also incredibly fortunate to have such amazing NGO partners stepping up and providing urgent relief to our most vulnerable communities at what is an incredibly difficult time for the whole country."
Chairman of One Family Global, Sharif Banna MBE, added, "The brutal effects of the pandemic that can be seen in India demand our urgent action. I am pleased to extend our support to the Amir Khan Foundation and Dasra in providing relief for those who need it most."
The foundation has launched a JustGiving page and is also accepting donations through their website, www.amirkhanfoundation.com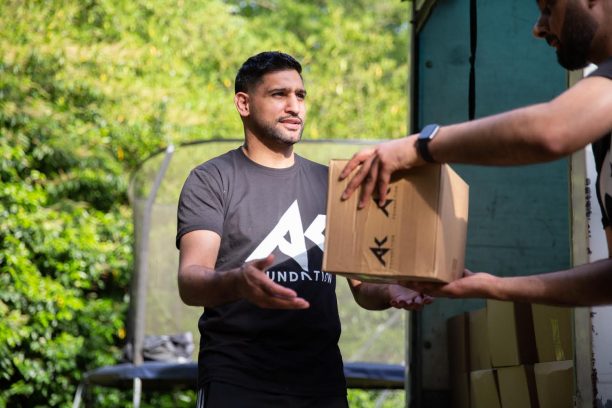 Founder and trustee, Amir Khan, who is currently fasting for Ramadan beseeched his social media following to not ignore this emergency. He added, "Ramadan is the month of mercy. If we are in the position to extend support to our friends in India when they need it most, then let us accept it as an opportunity from God to do better and be better."
You can also make donations to Just Giving
Please post to your social media and help if you can!