2011 was definitely a stellar year for acting where Salman ruled the box office with his biceps, where bromance was front and centre on road trips, and where we were introduced to various rockers. It was also the year for ensemble casts where male bonding came first alongside the buff fighting machines provided by the Southie remakes. It was a year of transition as well, where indie films rose up and featured fabulous acting and where the publicity machine for the biggies went into overdrive with lacklustre results. All through this, these actors all brought searing, novel, and dedication to their roles which offered them a chance to prove their mettle. Here's to some of the men that entertained us over the year: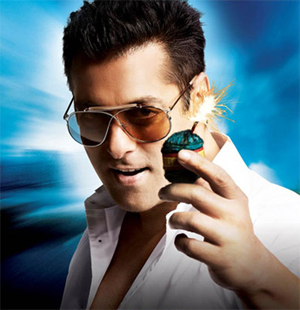 10. Salman Khan – Ready/Bodyguard
Let's face it, Salman has made his place in cinema history. We finally have a meta-hero who sends up his image in every film he makes to varying degrees of success. Whether it was his Dabangg sunglasses move during fight scenes in Ready, or his exploding shirts in Bodyguard, Salman has that 'je ne sais quoi' that captures the masses everywhere. Critics may hate him, audience love him, but you sure as hell can't ignore him. He is quite the renaissance hero, bringing Southern remakes to the fore and adding his distinctive flair to each of them and making them his own. He may have limited range, (just look at those crying scenes) but he exploits his image to the hilt and acts with such swagger and style that he may just be the self-mythologizing Rajni of our time.
9. Prateik – Dhobi Ghat
In one of the most brilliant debuts ever, Prateik makes an entrance worth praising and setting him apart from his peers. In Kiran Rao's ode to Mumbai, he plays Munna dhobi, an aspirant hero who longs for the newly returned Shai, who takes an interest in him and his various odd jobs around town. He absolutely steals the show from Aamir Khan and Monica Dogra as he shows humanity and a naturalness that is definitely in his genes. Even though My Friend Pinto and Dum Maaro Dum made him ham a bit, one can forego that as he seemed a bit flustered and out of depth in such commercial ventures. Yet he has such potential to be a great actor that he makes us look forward to his upcoming films which look more his style.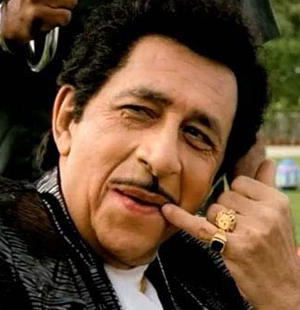 8. Naseerudin Shah – The Dirty Picture
Again gleeful performances by actors this year have been abundant in 2011. This is no different for Shah, who looks like he is having a ball as the sleazeball Southern superstar Suryakant who woos and uses Silk in this glorious homage to 80s cinema and one unbridled woman. It is a hilarious performance with Shah shedding his understated acting for some sleazy showboating.  It is lovely to see the fireworks between Vidya Balan and Shah, who already had some sizzling chemistry in Ishqiya, but this time letting their lustful desires dictate their actions.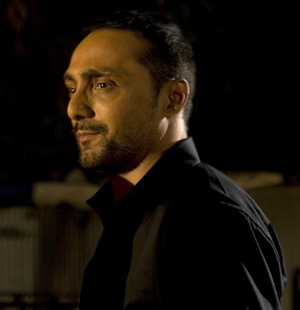 7. Rahul Bose – I AM
Rahul Bose has played a gay man before in his earlier roles in the burgeoning 90's independent movie scene, but in Onir's probing and thoughtful I Am he delivers such a sensitive portrayal. Usually gay men in Indian cinema are shown as overly camp, effeminate, and the butt of the jokes, but Bose plays Jay as a man looking for companionship in the wrong places. Onir highlights a complex issue of being a gay man in such a conservative society, and seeking out love through male escorts. His crackling chemistry with Arjun Bajwa as the duplicitous Omar sizzles with authenticity and a warmness that comes through with their flirtation. As Jay encounters the corrupt police officer played by Abhimanyu Singh, the sadness comes through on Bose's face as he is sexually assaulted. It's a very courageous role in a storyline that resonates despite the ban being lifted. Bose offers such a wonderful and subtle performance that speaks volumes for the issue being asserted.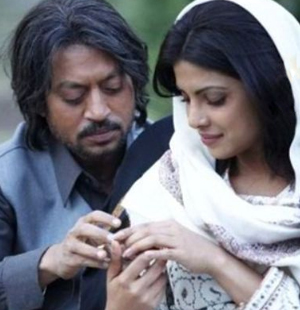 6. Irfan Khan – 7 Khoon Maaf
This film by Vishal Bhardwaj will probably polarize viewers and critics alike with its amoral heroine and her seven husbands. Yet there were varying degrees of good and bad performances from each of Susanna's husbands in the film. The best of the lot had to be Wasiullah Khan, poet and sexual brute played with absolute malice by Irrfan Khan. It's a bold performance full of nuances, as from the lovely 'Bekaaran' song where he woos Susanna to beating her the next minute. Unlike the other husbands, one got the sense that despite his awful behavior Susanna cared for this husband the most as she was so adamant to love him. Khan surpasses all of the other actors in the film, and comes away with a controversial but amazing turn. His chemistry with Priyanka Chopra was searing and their brutal slap game is a masterful scene of tension and sensuality.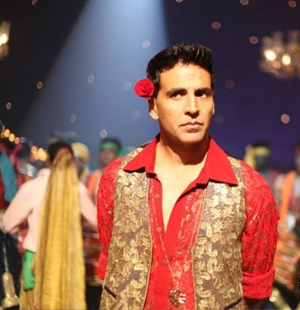 5. Akshay Kumar – Patiala House
Akshay Kumar also made quite the impression in Patiala House which was an understated and dramatic role for him. It makes you wish that he took chances like these a lot more, as he is a very versatile actor that has been too stuck in the comedy mould. It's not a bad thing to be such a great comedic actor, but like most comedians when given a layered dramatic role they completely excel. As Gattu, whose dashed hopes haunt the first half of the film, Kumar makes us feel so sympathetic towards his tragic predicament. His interactions with Rishi Kapoor, who plays his staunchly conservative father, are heated and full of tension, which highlights a realistic father-son relationship onscreen that goes beyond the usual tropes. We can understand why Kumar does his comedy roles, like Desi Boyz where he also has a few moments to shine while making us laugh as well. Here's hoping for more tough roles for him to tackle.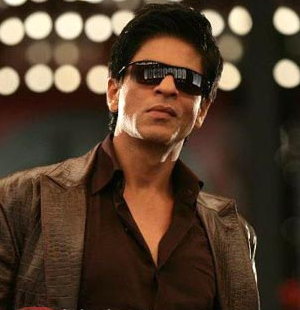 4. Shah Rukh Khan – Don 2
After the maelstrom and publicity overkill of Ra.One, Shah Rukh Khan was in every critics black list and to the fans' disappointment. He managed to redeem himself at the tail end of the year with a return to his villainous roots. SRK is a good actor, and one could say he has been floundering for a while in duds, yet Don 2 is one of those rejuvenation films that quash the critics and fans' wariness. In this film, SRK really goes to town playing a baddie with such gleeful relish that it's nice to see him enjoying himself in a foray back to his earlier days. Less psychotic than Rahul of Darr, this new age villain is suave, urbane, and armed with a zinger line. And it is all in the presentation as well, whether looking like a tough guy in prison, snarling out his lines, and shot in slow motion as he struts around the dingy courtyard. SRK just looks the part. The film itself posits itself much like a Bourne film but at the heart of it is a performance that renews our love for a matinee idol playing against type with such fun!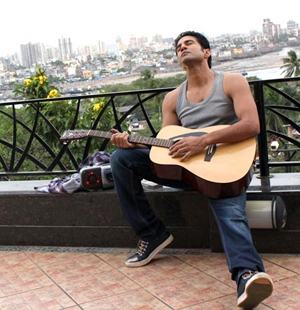 3. Rajiv Khandelwal – Soundtrack
Perhaps an unexpected choice on this list, but Khandelwal really excelled this year in two indie films that proved that here is an actor who likes to take risks. In Soundtrack, the Indian version of the indie hit It's All Gone Pete Tong he proves himself alongside his British counterpart, Paul Kaye as the Dj who goes deaf at the height of his excess and fame. As expected with biopics of musicians, there are scenes of the "sex, drugs, and house music (!)" but Khandelwal doesn't go overboard in these segments as others might. He really shines when Ronak goes into a depression and locks himself away for 2 months. The angst and sadness really resonate, and Khandelwal makes Ronak a character we can root for, and admire during his road to recovery. This is miles away from his simpering and posturing of the serials he was in, and my, what a transition! We definitely welcome the change of pace.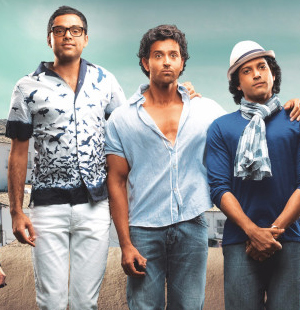 2. Hrithik, Farhan, Abhay – Zindagi Na Milegi Dobara
We simply couldn't choose just one of these boys as a sole standout actor of this ensemble, because all 3 were fabulous!  2011 was definitely the year for bromance, and this film seems to be the new benchmark for our times. Hrithik Roshan really makes a square like Arjun rise above the clichés of the usual road movie tropes. Yes, he has become more open and adventurous, but he makes the transitional moments really work for the character who seems so uptight and unlikable in the beginning. This is equally the same for Farhan, who plays the jokester Imraan, who masks all his angst through his pranks and much to the chagrin of Roshan. Farhan really excels at comedy, and he was a delight throughout the film, keeping the tone light as well as having an interesting back story too. The tension between Arjun and Imraan adds a lot of depth through their wildly different approaches, and it totally works here. Finally, Abhay Deol is great in his peacemaker role between the buddies, and it's a nice change to see him in a commercial venture with a good story too. While he does not have such heavy issues as his other buddies, Deol makes Kabir's marital crisis very sympathetic and perhaps the most palpable of the bunch. Yet what works in all road movies is the chemistry of the leads and in this film, these three actors have a real lived-in feel to them. They rise above the usual tropes and present a bunch of friends that we all know and can identify with as well.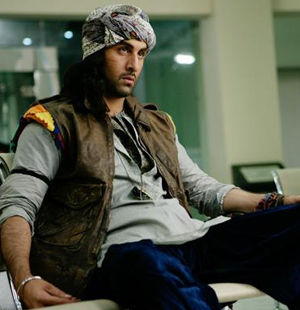 1. Ranbir Kapoor – Rockstar
Much like Val Kilmer who sung and acted exactly like Jim Morrison to an uncanny degree, Ranbir Kapoor goes the whole extra mile as Janardhan Jakkad to Jordan. The transformation is utterly amazing, imbuing different layers to this fledgling rocker Janardhan to the intense Jordan. If the script was incoherent, and Nargis Fakhri intruded to an egregious degree to some, all eyes were on Kapoor's stellar performance as he rises above all this and makes the audience take a journey with Jordan.  Whether passing the joint around or serenading people at the bus stop, Kapoor creates a nuanced character study of a delusional dreamer who yearns for fame and glory, but also the girl that grounded him.  In the lovely scene, he escapes with Heer (Nargis Fakhri) under a white blanket, without the demands of the too real outside world. It's in these moments of solitude that Kapoor shows us the crux of Jordan's nature.
Special Mentions:
Kunal Roy Kapur, Vir Das, and Imran Khan – Delhi Belly
What a foul-mouthed, dirty scraggly bunch of boys we had in Delhi Belly! The camaraderie was so spot on and lived in, that their hijinks and naughty lingo seemed so seamless.
Pitobash, Nikhil Dwivedi, Tusshar Kapoor – Shor In The City
Now this was a real ensemble of friends that had the audience in laughter and gripped with suspense as they navigated the treacherous city. Pitobash was the complete scene-stealer of this gang and was such a livewire throughout. We cannot wait to see him next.  Tusshar also came in with a really delightful performance of a reformed husband preferring Paulo Coelho to his book-smuggling business. He has so much potential if given the right role. Nikhil too was a straight man to the lively men around him.