We can safely say that 2012 was finally a good year for women, while there will still be masala films that do not offer nearly enough scenes for their heroines like Asin or Sonakshi Sinha, who can clearly do better. 2012 was a stellar year for actresses to grab some layered and honest roles that reinvented their careers and made us sit up in surprise. We had a year with the best re-entry (we won't call it a comeback) of a beloved actress, and countless more women who gave it their all. Thankfully, our list is back to 10 of the best performances of the year, here's hoping 2013 gets even better for actresses.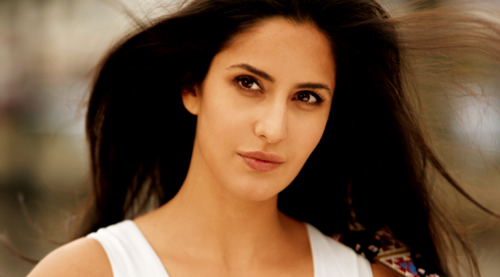 10. Katrina Kaif – Ek Tha Tiger/Jab Tak Hai Jaan
Katrina Kaif is consistently getting better over the years. While she can dance up a storm and support her Khans and a Kumar, this was the year for her to shine as an actress. In Ek Tha Tiger, she gets a supremely physical and tough role as a Pakistani spy who can kick ass as well as charming the usually cool Tiger. Her stunts were striking, and she gave Zoya a poignant wounded air about her as she risked her life and love. Yet it was Jab Tak Hai Jaan that gave her that edge. Made into the Yashraj heroine without a bit of religious complex (!) she is given one of the more inconsistently written heroines of a Yash Chopra film. Kaif is so graceful and impressive at times that you do get marveled at how far she's come since her breakthrough in 2005. While Meera is a tad frustrating, Kaif does her utmost to salvage her character and in the face of a rather shrill Anushka Sharma. It's quite easy to see why Chopra may have chosen her; she's got a certain gravitas and class that befits a Yashraj heroine.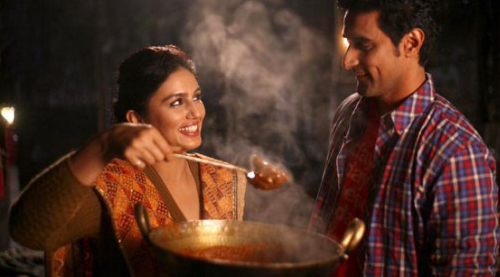 9. Huma Qureshi – Gangs of Wasseypur 2/Luv Shuv Tey Chicken Khurana
What a perfect debut to make! Huma stole our hearts and made us laugh as she intimidated the fearsome Faizal who didn't ask for her permission to hold her hand. Qureshi manages to make such impact in the Wasseypur saga which is squeezed full of indelible characters. She's completely earthy in a stunning way that draws the audience in as she controls her man and revels in his power as the crimelord of the area. It's a fearless role for her and showcases her versatility when she transitioned to the reserved Harman. Luv Shuv Tey Chicken Khurana made us root for Harman and Omi's love story. Qureshi was so understated and exceptional in this film, as we see her slowly accept this guy in a realistic way that defies the filmi style pyar.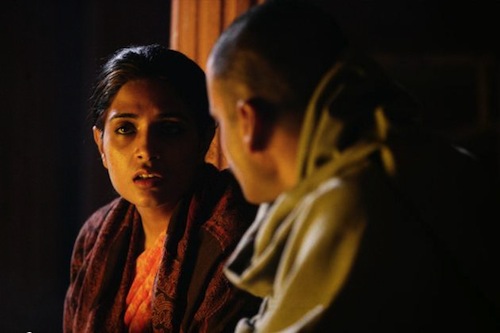 8. Richa Chaddha – Gangs of Wasseypur 1 & 2
In a Gangs of Wasseypur, there's a scene where Chaddha's Nagma just erupts on the floor when her husband dares to marry again, and lambastes his uncle for not stopping him. There's such a fiery common sense ethic that goes Nagma who gives back as much as she takes from the men around her, which makes her presence so gratifying in a movie like this. She has some of the killer lines and has a perfect sense of timing. Chaddha ages into a steely and wily matriarch in the second part in a sense prompting her sons to avenge their father and continue that cycle of revenge. Chaddha is magnificent in this role, recalling why we loved her in Oye Lucky Lucky Oye those years ago.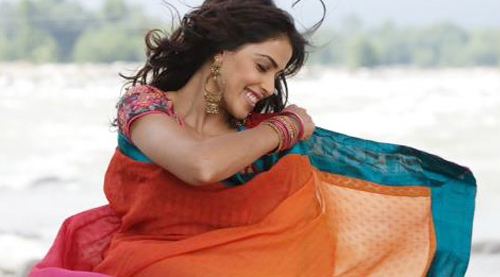 7. Genelia D'Souza – Tere Naal Love Ho Gaya
It is a real shame that actresses aren't noticed for their comic timing and wittiness, but instead for their effortless tears and readiness for melodrama. One of the best comediennes we have is Genelia, who starred opposite her hubby Riteish Deshmukh and stole the whole film from him. With the zany lunacy to Mini that recalls a loony Streisand in What's Up Doc, D'Souza keeps this character endearing without veering into OTT zone. Complementing Deshmukh's straight man, D'Souza is the perfect kook who kidnaps Viren and charms his dacoit family in the process. In hindsight, the film makes up for the lacklustre debut the two had when they first met and fell in love in Tujhe Meri Kasam all those years ago. It's a great role for D'Souza who's often squandered in loud comedies, where she can riot in this caper!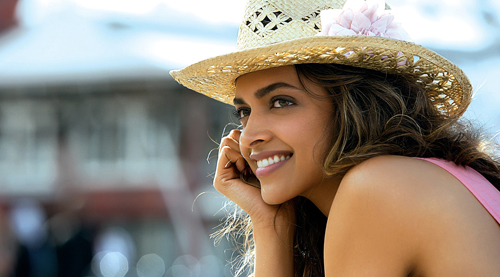 6. Deepika Padukone – Cocktail
In one of those gamechanger roles much like Katrina Kaif above, the world took notice of Padukone finally with this poignant role. While much speculation was made of the virgin/whore dichotomy in the narrative, there's much more to Veronica than meets the eye. She plays the clichéd character with such versatility that we didn't care that she didn't get her man, but that she learnt to have a stable relationship with a best friend. Padukone made Veronica her own, where her independence and carefree attitude made her so endearing and multi-layered as well. Saif and Diana Penty were set aside for this wonderful performance by Padukone who showed so much growth and verve as an actress.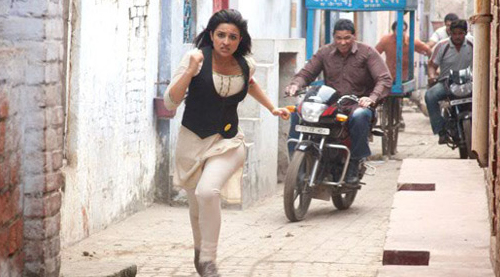 5. Parineeti Chopra – Ishaqzaade
Arguably the best gun-toting and slap happy Juliet we've ever had on cinema ever, Chopra is a livewire in Habib Faisal's Ishaqzaade. Chopra impressed with her debut last year in Ladies vs. Ricky Bahl, but here she proves herself a worthy and brilliant performer. While the film puts its heroine through awful tests, Chopra is so evocative and never misses a chance to outperform her Romeo. Chopra makes Zoya, a beloved character because she's not a doormat and teaches her man a lesson every step of the way to regressively reforming him. She's a completely spontaneous and unpredictable actress, which made this film have such urgency to its message. Here's to more from this talented gal!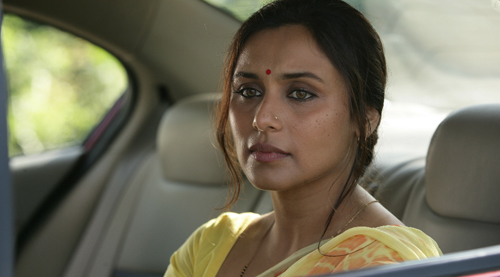 4. Rani Mukherjee – Talaash/Aiyyaa
Her roles could not be more different this year, as the depressed housewife to the madcap daydreamer, and we are so overwhelmingly happy to have Rani Mukherjee back on screens again! Talaash was her best performance of the year, where she was heart of the film and conveyed so much with her silence. When she starts seeing the psychic, Mukherjee makes this such a cathartic release for her character's pent up sadness. When she erupts at Suri later on, it's so gratifying that we want to cheer her on as well! She's so vulnerable and evokes that devastation so well in a role that shines. On the other end of the spectrum is another performance that we need to single out for its comic genius at the centre. It's such a gleeful performance, which is Rani circa her effervescent 90s phase. Mukherjee also makes the attraction to the smouldering Prithviraj so visceral, we are right there with her as she sniffs the bejeezus out of him! It is so rare for Indian cinema to engage with female gaze, and Mukherjee's Meenakshi is that loony daydreamer inside all of us.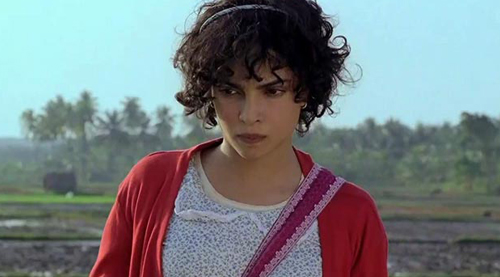 3. Priyanka Chopra – Barfi!
Priyanka Chopra is a polarizing actress, who inevitably gets a great deal of flak for her showy mannerisms and overdone look in films. However, much like her amazing performance in Saat Khoon Maaf, she disappears into her role as the autistic Jhilmil. It's a wonderful performance that is unaffected by a mawkishness that may come with actors playing disabled characters. Yet the film allows Chopra to flourish in her little gestures like holding Barfi's finger or imagining her wedding to him. It's a lovely performance by Chopra to prove some of her detractors wrong, and her camaraderie with Ranbir Kapoor makes this the sweetest love story ever.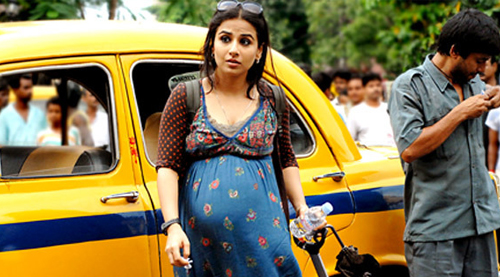 2. Vidya Balan – Kahaani
Sujoy Ghosh pulls out all the stops to craft an indelible character with Vidya Bagchi, aided with the best actress of our times. As the heavily pregnant Bagchi, it's a remarkably physical transformation as Balan waddles around the smouldering and chaotic Kolkata. With Balan, she lends a certain preciseness to Bagchi making for a very nuanced and detailed performance that constantly keeps you guessing. Her interactions with Parambatra Chatterjee and Nawazuddin Siddiqui are electric and she emerges as the most moving character we've come across in quite a while.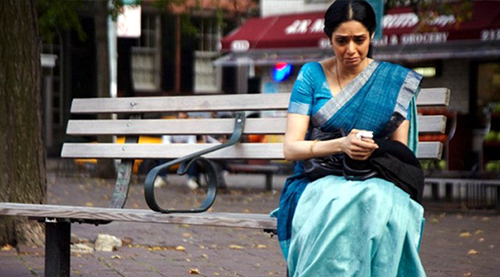 1. Sridevi – English Vinglish
Just plain gobsmacked was my first reaction to Sridevi's towering performance in Gauri Shinde's nuanced English Vinglish. It's hard to believe she's been away for 15 years, but what a way to re- emerge! From her mispronunciation of "jhazz" facing constant derision from her daughter and husband for her faulty English, Shashi is fighting for self-respect and empowerment when she steps into her English class. It's remarkable how Shinde tailors this role so beautifully for one of the biggest stars, her shaky voice to convey that delicate fragility and those gorgeous eyes say so much in her quieter moments. She's the underdog that invites us cheering her on, since Shinde keeps the melodrama at bay and crafts such a flawless character. It's the narrative's easygoing charm that supports Sridevi so ably, as we rejoice with her smaller triumphs as she learns that she is an "entrepreneur" and charms the swoony Laurent. Of course, she can't get away from doing a dance, and it's one of the most fun moments in Navrai Majhi when she makes us fall under her spell all over again. And we have no words for her final speech, since she made us weep in cinemas everywhere, now that is something that can't be taught. Bravo!