The time has come to rank our Bollytweeters of 2012 and judge, which Bollywood star has provided the best tweets! Who has kept us entertained when we cannot sleep? Who has made us laugh and who has shared some questionable pictures of the past year?
Using 140 characters the top ten Bollywood tweeters of 2012 are: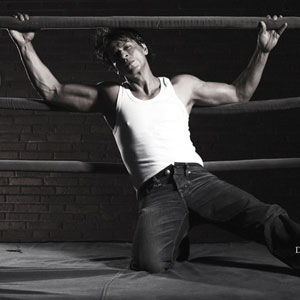 1) Shah Rukh Khan @iamsrk
King Khan who has previously mentioned he loves using Twitter to say what is on his mind, is a regular tweeter who constantly encourages a quick question and answer session with his fans when he has time to kill. Whether he is in Mumbai or London, Shah Rukh takes us along on his travels by keeping us updated through his tweets.
However, what Shah Rukh is most known to tweet about are his children,
"Seeing my lil girl makes me smile..not cos it makes me feel I have her but cos it makes me realise I have everything,,,miss seeing her…"
"Watching Breaking Bad with my son at 3am…and both find it awesome..is that a good sign?? Even if its not..its a fun sign."
"Watching Bambi on TV. Is it ok for a grown up man to feel moved watching cartoons or should I switch to Expendables and be all grown up macho?"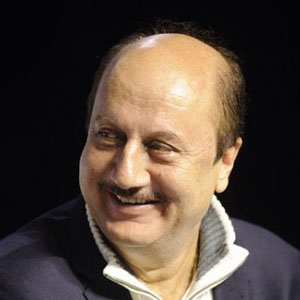 2) Anupam Kher @AnupamPkher
Anupam Kher who has always provided inspiration not only through his book, "The Best Thing about You is You" but also through his Twitter account. He regularly posts pictures of his travels to places such as Pushkar, Lalitha Mahal Palace and Doha and most recently has been keeping us updated about his latest film Silver Linings Playbook through tweets and pictures.
"When you say 'that is the way I am' it also means 'end of your growth as a person.'"
"The most comical people in the world are the ones who take themselves seriously."
"Some people are so poor – all they have is money."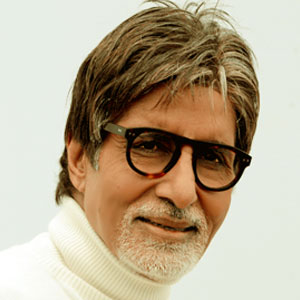 3) Amitabh Bachchan @SrBachchan
Mr. Bachchan, who begins each tweet with a T and a number which represents the number of days he has been on Twitter, regularly tweets of political issues, daily happenings in his life such as losing his laptop as well as continuously updating us of time spent with Beti B – Aardhaya.
"T-958 – The gentle smile from the 'little one' and life is worth living once again..!!"
"T941 – The joy of returning home to the 'little lady' gains in momentum and interest by the day…her charm infectious and encompassing."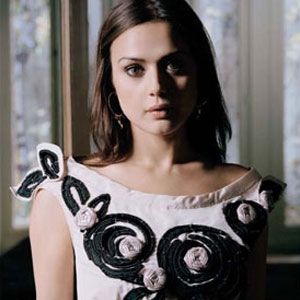 4) Preity Zinta @realpreityzinta
Preity Zinta, who likes to hold a topical discussion with her fans every Sunday which she calls the PZSunday chat. The actress enjoys interacting with her fans and often focuses on current affairs, while also taking the odd stab at the media who appear to have pushed the wrong buttons through creating news out of false rumours. Preity likes to set them straight and encourages fans to pick the topic of discussions every Sunday while also reminding us from time to time that she is a girl like the rest of us girls and enjoys the same things.
"2 all my fans..U are the wind beneath my wings & I sincerely LOVE & THANK U all 4 always loving, supporting, inspiring & motivating me!"
"This 1 is 4 the women..How many of u can do ur make up in a moving car? I reckon its a huge talent that requires focus + perfect timing."
"Sitting at home & emptying my cupboards. Am gonna give away all my old clothes! Its a tormenting process; wonder why we get so attached?"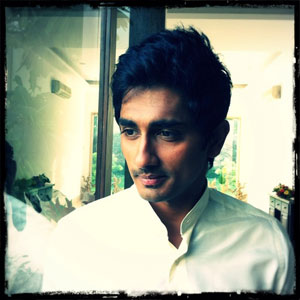 5) Siddharth – @Actor_Siddharth
Siddharth, a well known actor both in the South and of course for his great performances in Hindi films also makes our list. His current projects include Midnight Children, the adaption of Salman Rushdie's book as well as the highly anticipated Chashme Baddoor as well as several other fabulous Tamil film projects. Siddharth's tweets express his thoughts on his job as well as his praise for his city. While also tweeting about cricket, Siddharth regularly interacts with his fans by answering their questions, humorously.
"A city waking up as I drive home to catch some winks…this part of our job never gets old…different cities, same magic! Everytime! :)"
"Tough night shoot…'action' is my last name. 'Bruises like a peach while doing' is my first."
"Acting is a gratifying, thankless job. It's a day of oxymorons! Gnite."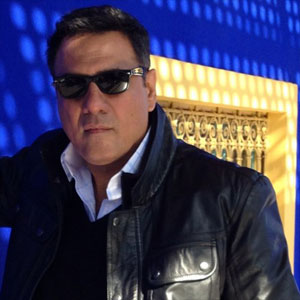 6) Boman Irani @bomanirani
Boman's tweets always provide a little comedy, whether that is to do with his family, his work or even himself he allows his fans to see the funny side to things. Boman like Preity, likes to interact with his fans regularly and therefore encourages a chat session which he recently said he wants to resume. His tweets keep us updated on his whereabouts while also keeping us informed of his wife Zenobia's doings.
"If actors were paid for their time spent promoting a movie, they would make so much that they needn't have to act in it in the 1st place!"
"When I was a kid I thought that a credit card was like a FREE token card. Unfortunately Zenobia still thinks she's a kid."
"The good thing about shooting all night is that you don't have to wake up and go to work in the morning."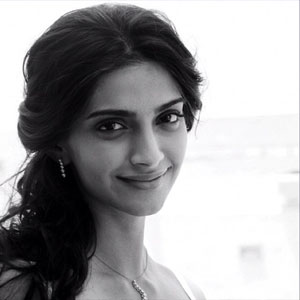 7) Sonam Kapoor – @sonamakapoor
Sonam's tweets are so refreshing they almost allow us to see how 'normal' she is. From making her feelings known about the media taking things out of context to everyday normal tweets of what she is eating to her favourite book; Sonam reminds us of the little things and her laid back nature shines through.
"Aloo parantha at the dhaabha!"
"My fav book now in Hindi! on my bedside."
"Nothing like listening to super loud remixed bhangra early in the morning to wake you up."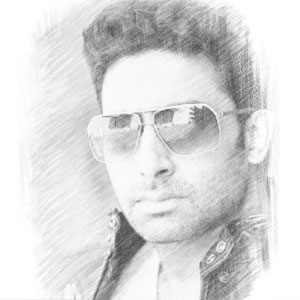 8) Abhishek Bachchan – @juniorbachchan
Abhishek is one of the most entertaining tweeters. His comical tweets do well to entertain and he shows off his friendly nature. Although he has been busy with the latest addition to the Bachchan family – Aaradhya, he finds time to tweet whether it's about Football, Music, his family or bad singing…
"Dear man sitting on the seat in front of me and singing LOUDLY with ur headphones on. It's a long flight..show some mercy!"
"Oh God!! He just went into a hardcore aalaap!!! If there ever was a moment for the almightily to strike down with all his might…IT'S NOW!!"
"After being subjected to the 'Indian idol contestant in denial" I must say, I feel much better about my voice and bad singing."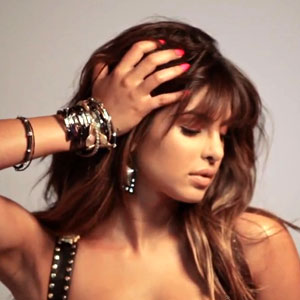 9) Priyanka Chopra – @PriyankaChopra
Priyanka has been a busy bee this year, with her single to Barfi and filming for Krrish 3. However, she always has time for a tweet! Whether it is to post a picture of her tattoo, or to tell us her likes and dislikes, Miss Chopra does not hold back when it comes to her vocabulary. Although after quoting once, she did get a telling off from Mr. Bachchan which is why she probably feels it is safer to use a hash tag in the place of a crude word.
"Gn world.."Even with all the mayonnaise in the world…U can't make chicken salad out of chicken sh#t!"
"Book stores make me happy. Can spend the whole day just feeling like a bookworm..the smell of the pages r as familiar as ur BFF…"
"Nothing in the world can't be solved over butter paneer and paranthas…Yum!"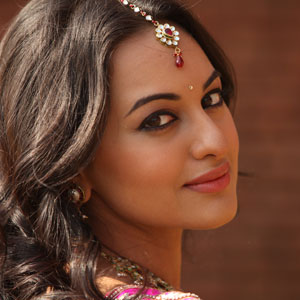 10) Sonakshi Sinha – @sonakshisinha
Nothing seems to affect Sonakshi, not even the fact that her forehead became a trending topic on twitter to which she responded and judging by her tweets it seems she enjoys the criticism she receives. Sonakshi who we will see in Dabangg 2 regularly re-tweets her fans and enjoy interacting with them.
"After a long day of dancing in the sun, the best thing to do is check into the spa…Ahaaa!"
"I thrive on criticism. I live off it. Gives me the opportunity to shut people up more often."
"And THAT, my friends, is the fun part ;)"