2011, was a year of many highs and several lows for the Indian film industry. There was drama, catfights, box office clashes, chartbusting songs, 100 crore+ blockbusters, scandal, women centric films actually doing well, hook ups and break ups amongst other things.
To break away from the clichéd countdowns that appear at the end of each year, we at Bollyspice decided to compile a list of the Top 10 entertainers of 2011. The list isn't just a countdown of movies, it's a list of people, rumours, music, wannabe stars and starlets that made news and made us chuckle – both intentionally and unintentionally! Read on…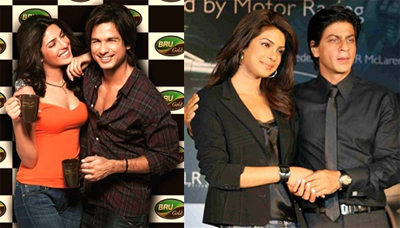 10. The SRK-Priyanka-Shahid merry go round (Rumour)
The 'are-they-aren't-they together' status of their relationship left gossip mongers in a tizzy and provided much fodder for daily glossies. Naturally, both Sasha and PC denied it till they went blue, but when income tax officials raided Priyanka's house in January, rumour has it that they were greeted at the door by a shocked Shahid (in just his shorts!). Tales of their break ups, fights and make ups continued to do the rounds until they finally called it quits halfway through the year.
If PC wasn't breaking up/getting back together with Shahid, she was seen with Shah Rukh Khan, resulting in rumours of Gauri Khan being upset with their growing proximity.
Slander it may be – but it surely kept us entertained throughout the year.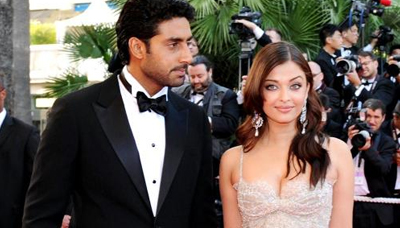 9. The Abhi-Ash baby drama and Ash's subsequent replacement with Kareena in Madhur Bhadarkar's Heroine (Rumour/Fact)
2011 was also the year when Aishwarya Rai and Abhishek Bachchan announced that they were going to be parents. Obviously, the press had a field day with this story – right from predicting the birth date (bets were on 11.11.11), to the gender of the baby – some even went so far as to say that the Bachchans were due to have twins, while several columnists insisted that the Bachchans had ensured that the baby would most definitely be a boy. Most of these bizarre, concocted stories all proved to be false though, when Ash and Abhi became proud parents of a baby girl at Mumbai's Seven Hills Hospital on November 16, 2011.
Another controversy to stem from this story was Ash's ouster from Madhur Bhandarkar's Heroine. Ash announced her pregnancy midway through the shooting, leaving both Bhandarkar and UTV high and dry leading to a war of words between Amitabh Bachchan and Madhur Bhandarkar on Twitter, followed by the latters apology on a public platform. All ended well though, when Kareena Kapoor, the director's original choice came on board at an astronomical price making Bebo one of the highest earning female artistes in the country.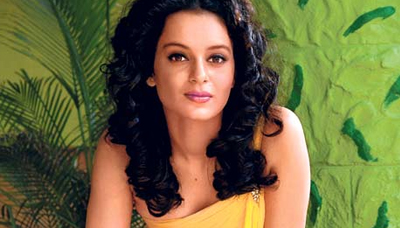 8. Kangana's attempts at English and her various surgical enhancements (Rumour/Fact)
Kangana Ranaut had a major hit this year in Tanu Weds Manu, but what caught everyone's eye were those eye-popping assets she flaunted in David Dhawan's abysmal Rascals. She flatly denied all of the allegations of course… but the results were visible in her two-piece which eventually made no difference to the box office performance of the aforementioned film. The alleged enhancement combined with her outrageously weird fashion sense and incomprehensible attempts at English get Kangana ninth place in our list – albeit unintentionally.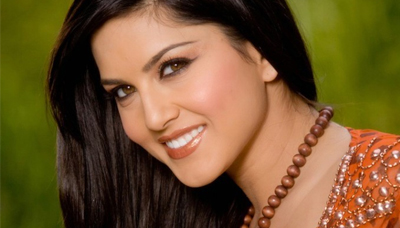 7. Sunny Leone shows em who's boss (Television)
Where there's Big Brother, there has to be controversy even if the show takes place in a somewhat conservative place like India. Porn star Sunny Leone's entry into India's equivalent of Big Brother, reality series Bigg Boss caused an outcry from the Lok Sabha and the BJP's youth wing, but as they say rightly, you're nobody until you're talked about. As a result of her appearance on the show, her Twitter feed gained 8000 followers in just two days and she was one of the most searched celebrities on Google. Filmmakers jumped on the bandwagon too, with Mahesh Bhatt offering her the female lead in Jism 2 – a sequel to the 2003 smash hit Jism which starred Bipasha Basu and John Abraham, and made them Bollywood royalty over night.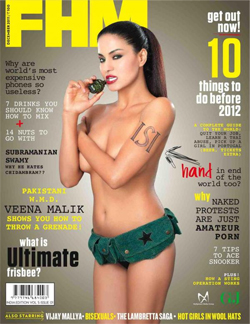 6. The Veena Malik-FHM Circus (Print/Media/TV)
Starlets, these days will go to any lengths for publicity and Pakistani actress Veena Malik is one such prime example of this.
A massive controversy erupted in both Pakistan and India when Malik posed nude with the initials of Pakistan's controversial Inter-Services Intelligence spy agency plastered across her arm – a shot which she claimed was doctored, whilst others claimed it was a cheap PR stunt for an upcoming reality show that she would be hosting. The shot resulted in, amongst other things, a 'fatwa' being issued by an Indian-Muslim body with even drama queen Rakhi Sawant joining the moral brigade and issuing venomous statements against her to be contemporary.
The story is still making headlines at the time of writing – and one thing's for sure, Veena has certainly made people sit up and take notice…but whether all the drama results in unimaginable success or a fizzled career (Mamta Kulkarni – anybody remember her?), remains to be seen.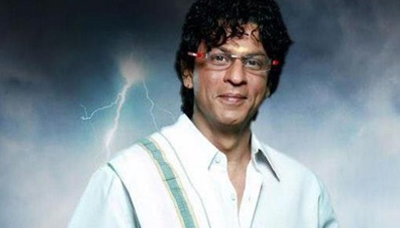 5. Shah Rukh Khan hamming beyond repair as the techy geek in Ra.One (Film)
The film itself was not half as bad as people made it out to be – it was a first of sorts for all its technical wizardry and a brave attempt to deviate from the norm, with many fans including many on our staff voting this film as the Biggest Entertainer of the Year. Ra.One was, without a doubt, one of the most talked about films of 2011 what with all the cash pumped into its publicity. While the film was tolerable, what was not was Shah Rukh Khan in a laughable role as a geek in the first half. Khan was so ridiculously over the top and hammy that when his character dies in the first half you almost breath a sigh of relief. Thankfully, the movie improved from there on but SRK's unintentionally funny, spectacled afro act was, put simply, atrocious. Thankfully, he redeemed himself somewhat in his suave act in Don 2 which released at the fag end of 2011.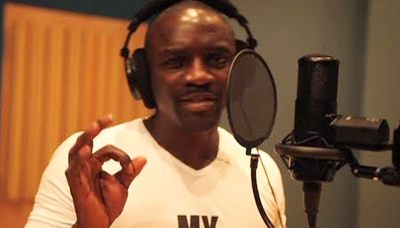 4. Akon's chart-busting 'Chammak Challo' (Film/Music)
Forget the film, Akon's chart-busting anthem 'Chammak Challo' very nearly made Ra.One worth the price of its ticket. Catchy with a capital C, Ra.One will probably be remembered for this song alone, which no doubt will be played at clubs and weddings for years to come. Full marks to Akon, for his Hindi pronunciation – maybe Kangana can take some tips. And lastly, but by no means the least, a special mention to a piping hot Kareena Kapoor gyrating to the number in her red ghaghra and nose ring, which became a style statement in itself.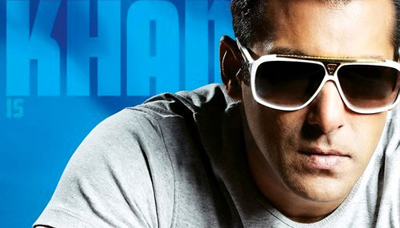 3. Salman's hat-trick of blockbusters (Film)
Love him or hate him, this rebel with a cause proved his clout at the box office and completed a hat-trick of blockbusters which began with Dabangg in 2010. In 2011, both Ready and Bodyguard proved to be huge money-spinners entertaining masses across the globe, even if they had little in terms of plot or coherence and were slammed critically. The amount of money that was generated by all three films goes to show that Salman is by far one of the most reliable draws at the box office. His acting range may be limited but the success of these films proves that he is, beyond a doubt, the darling of the masses.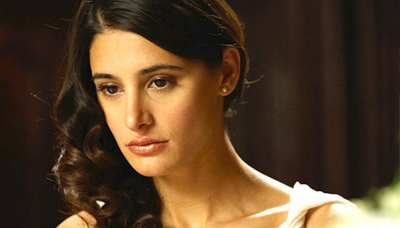 2. Nargis Fakhri and her laughable debut in Rockstar (Film)
Ranbir Kapoor proved his acting chops yet again in this beautifully crafted, subtle Imtiaz Ali film which had lilting music by maestro A.R. Rahman. What Ali got horribly wrong though was casting 32-year-old debutante Nargis Fakhri as the female lead in this otherwise near perfect film. Fakhri was so bad she makes Katrina Kaif look like Madhubala in comparison. While Ranbir was flawless, he was let down by Nargis who had little to offer in terms of performance, ruining key portions of the film with her inexperience, blandness and unintentionally comical dramatics. I hate to admit, but even Sonam, Deepika or Katrina would have been marginally better choices – and that's saying a lot.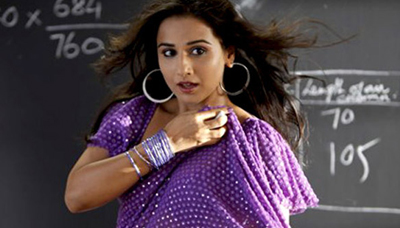 1. Vidya Balan made us all go Ooh La La with her turn in The Dirty Picture (Film)
Without a doubt, the top entertainer this year was Vidya 'Boombat' Balan who raised oomph levels to the stratosphere with her uninhibited, free spirited portrayal of Silk – a lower class belle who makes it big in the film industry in Madras in the 80s. Her one liners, cracks and innuendos made an otherwise average film an outstanding one. Balan's performance combined with the oh so catchy, straight out of the 80s Ooh La La get both her and the campy, kitsch song a place in the top spot as entertainment of the year.
We also have some Special mentions of worthy runners up to this list –
– 'Bhaag D.K Bose' – the cheeky tune from the cult film of the year Delhi Belly.
– Stars taking to Twitter to air their rants: Cases in point – Shahid Kapoor vs critics slamming his pet project Mausam, Shirish Kunder and Ram Gopal Varma's rants against Ra.One, Bipasha's scandalous photo showing two young girls tying her shoelaces to name a few.
– And films that were so bad they were good: Rascals, Singham, Patiala House, Thank You, Mausam and Game being prime examples.
So there you have it. From guilty pleasures, to ridiculous performances, to gossip and songs that made us smile or sit up and take notice – roll on 2012 – we look forward to being entertained – all over again!