A great film character can be pivotal to ensuring that a Bollywood film has a lasting effect on you. They are also the ones that are the most talked about amongst friends and family long after they have seen a film; more so than a film's direction, production, etc. That's why for the first time, BollySpice has devised a top ten list of this year's most iconic film characters. This list has aimed to highlight particular characters whom we feel have left a permanent mark on Hindi cinema and will be remembered for years to come!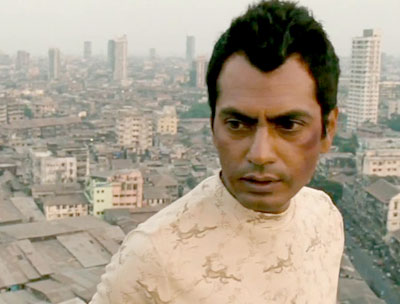 10.) Tehmur – Talaash

Talaash was quite a unique film which has been rarely created in Bollywood. Though it met with mixed reception, its villain Tehmur was one of the memorable characters in the film. Seen limping throughout, Tehmur exuded selfish qualities and in order to get what he wanted, he will do anything – including blackmail. Although Tehmur is not the most iconic film character in Bollywood history, the performance by Nawazuddin Siddiqui certainly made Tehmur one of the most interesting characters to watch this year.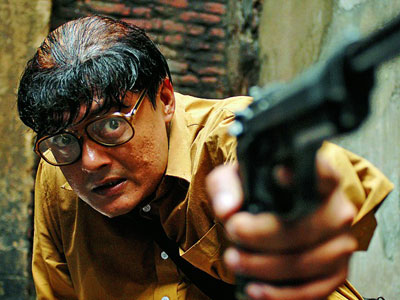 9.) Bob Biswas – Kahaani
This list would feel incomplete without the inclusion of Kahaani's villain Bob Biswas. Played fantastically by Bengali actor Saswata Chatterjee, Bob is a contract killer, who is also an insurance agent by day. His simplistic, yet very menacing image stuck with us. Moreover, his introductory dialogue ('namaskar') before he kills his victim has been repeated many times by fans of the film. Bob is no doubt an interesting, yet calculating villain!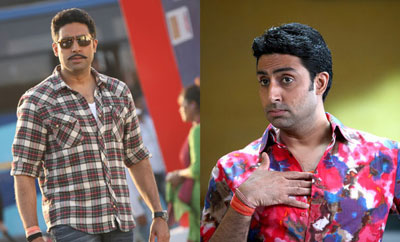 8.) Abbas Ali/Abhishek Bachchan – Bol Bachchan
Abhishek Bachchan may not know it, but he is at his finest when he takes on comic roles. This has resulted in him producing one of the most hilarious characters of this year in Bol Bachchan as Abbas Ali/Abhishek Bachchan. This character will make you laugh from beginning to end and he gave this film the zing that it needed. We are sure that this character will stay with you long after you have seen Bol Bachchan.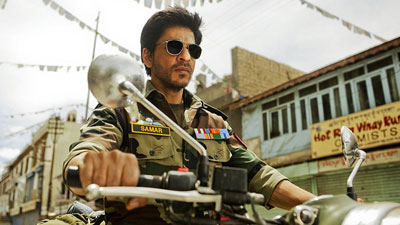 7.) Samar Anand – Jab Tak Hai Jaan
Many Bollywood fans will unanimously agree that Jab Tak Hai Jaan was not a perfect film due to its weak script. However, one of the film's highlights is its charming male character Samar Anand. Played by superstar Shah Rukh Khan, Samar's solider image and fearless quality contributed towards him being glued in people's minds, long after this lengthy 3 hour epic was over. In addition, Samar's romantic persona and his passion for singing saw a revival of classic Bollywood love on the big screen. Samar is indeed one of Yash Chopra's last great fictional heroes. It is this particular character which gives life to Jab Tak Hai Jaan.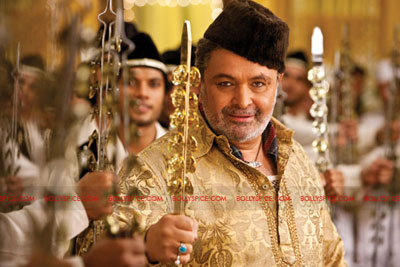 6.) Rauf Lala – Agneepath
Rishi Kapoor wears the villain's shoes for the first time in his career in Agneepath, which resulted in him giving rise to one of the most iconic villains of the year – Rauf Lala. This character embodies many vindictive attributes and his actions towards innocent young girls just makes you want to strangle him in disgust and hatred. Rauf Lala is bitter, dangerous, yet memorable long after you have watched Agneepath!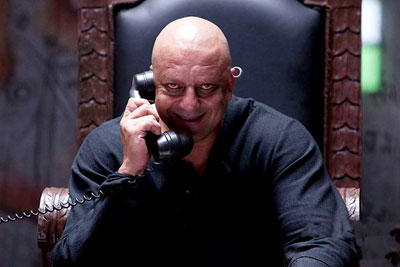 5.) Kancha Cheena – Agneepath
Sanjay Dutt has enacted numerous villain oriented roles during his long-term career. However, his character in this remake of Agneepath is to an extent one of his finest. Kancha's aggressive and callous personality surprised many of us! He is a different sort of villain, both physically and emotionally, and this is why he has made it onto our list. Kancha brought much needed heat to this film, which added to its overall appeal!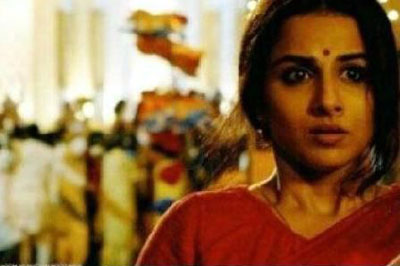 4.) Vidya Bagchi – Kahaani

Kahaani probably would not have been as great without its main character Vidya Bagchi. Played by the talented Vidya Balan, she is a heavily pregnant woman who arrives in Kolkata in search of her husband after having been missing for several weeks. Vidya Bagchi is without doubt the heart of this film. This character contributed massively towards making Kahaani intense for the audience to watch! We intriguingly watched her every move in order to see where her puzzling journey leads her to in the end. Vidya Bachi is certainly a very charismatic character, whom many Bollywood fans have rarely encountered before!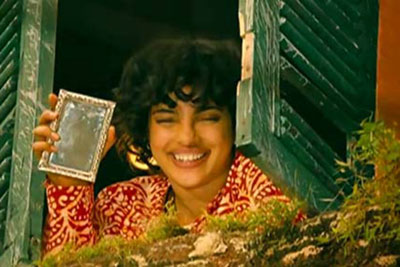 3.) Jhilmil Chatterjee – Barfi!
What can we say about Jhilmil? She is so lovable and quirky that she remains etched in your mind, long after you have seen her in Barfi!. Played fantastically by Priyanka Chopra, Jhilmil is an autistic girl who forms a strong bond with Barfi. The fact that they both suffer from a disability is what brings them closer to each other and together, they do their best to fit in with the world. Seeing Jhilmil on screen makes you forget that it is actually Priyanka Chopra who is underneath the make-up and costumes. She managed to skilfully illuminate Jhilmil's personality that many were able to connect with her and learn more about who she is. Jhilmil is one the key reasons why you should make the time to watch Barfi!. Without her, the film would have lost some of its spark!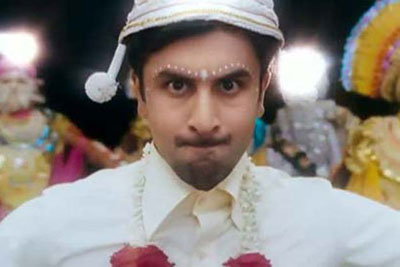 2.) Murphy 'Barfi' Johnson – Barfi!
Despite the post-release controversy surrounding Barfi!, it can be said with confidence that this deaf-mute character impressed us all with his 'andaaz' (style) and comedic behaviour. Played by the talented Ranbir Kapoor, Barfi not only made us laugh, but he also made us cry at times. It is a character which we have rarely seen making an appearance in Bollywood and it is due to Barfi's unique qualities that he has been selected as the runner-up in our list of 2012's most iconic characters. Inspired by the silent movie era, as well as by actors such as Charlie Chaplin, Barfi has showered us all with pure entertainment! He has already grown to become such a loved character by the public and we are sure that he will continue to do so!
And the WINNER is……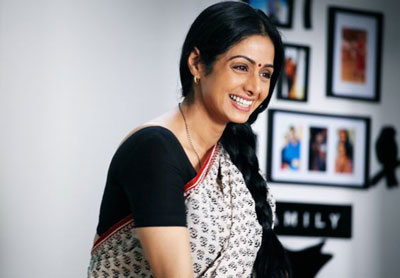 1.) Shashi Godbole – English Vinglish

English Vinglish was a film that not only mesmerised the critics, but also the wider public. No doubt this was due to central character of the film, Shashi Godbole, played by the beautiful and delightful Sridevi. Shashi is a middle-class housewife who also runs a small business making scrumptious ladoos for people. Despite being able to read and speak Hindi, she is unable to do the same in the English language. Shashi's insensitive husband and daughter regularly mock her for not being able to speak English, which upsets her deeply and puts her in an emotional state. Hence, when she is invited to America by her sister Manu to help prepare for her daughter's wedding, Shashi decides to secretly take English classes. She hopes that she will be able to overcome this problem for good and prove to everyone that she was not born just to make ladoos for a living.
Sridevi's character was hailed worldwide and the magnetic charm of Shashi is why she has been selected by us as the most iconic film character of 2012. Shashi's English speaking problems have had a significant real-life impact on many people in India. This is especially the case amongst Dalit girls, who say that they can directly relate to the character and her personal experiences.
Despite having taken a hiatus of 15 years, Sridevi has proved that she can still deliver an excellent performance. This has successfully resulted in her giving birth to one of the most lovable characters of this year and can also be regarded as one of the best characters she has played during her illustrious career. Shashi is indeed one of the most memorable characters to have ever emerged in the history of Hindi cinema. We are sure that she will continue to wow those who have yet to see this brilliantly made film!