Once again the time has come to see who are the 5 ladies who made some serious waves in the industry in the year 2011.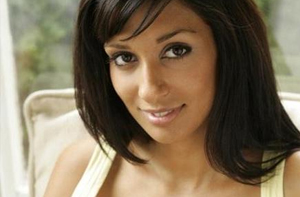 5. Preeti Desai – Shor In The City
At number 5 we have the very gorgeous Miss Great Britain 2006, Miss Preeti Desai. After a successful career in modelling, Preeti debuted with Shor In The City opposite Senthil Ramamurthy. Despite being a film that was heavily centred around its male leads, Preeti managed to steal the attention of audiences and hence arrives at our #5 spot. One does hope 2012 brings in more news about Preeti's films than her relationships as it would be a shame to see such talent go by unnoticed.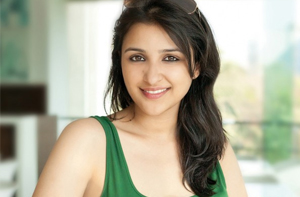 4. Parineeti Chopra – Ladies v/s Ricky Bahl
To steal the limelight in a multi-heroine film, and that too from an actress like Anushka Sharma who is known to charm her audiences, has to be one of the greatest feats an actress can accomplish. Parineeti did just that with Ladies v/s Ricky Bahl as the loud and crazy Dimple Chaddha. To think that she was stuck behind a desk in the Yash Raj office and not parked in front of the camera seems to be such a crime! 2012 already holds a promising release for the newcomer, Habib Faizal's Ishqzaade. So, much to our relief Parineeti is here to stay!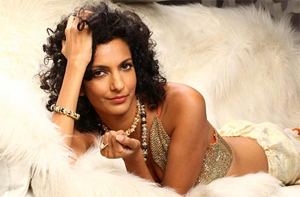 3. Poorna Jaganathan – Delhi Belly
After a British Indian on the list we come across another imported Indian and that is American actress Poorna Jaganthan. She's already made her mark in Hollywood, however much to our delight, she came to Indian cinema for a supporting role in Delhi Belly. The actress must have been quite sure of herself to have said yes to a role in a predominantly 'guy' film. Of course it all paid off at the end of the day as critics and audiences alike noticed her even in her limited role. She was a complete natural! Whether we'll be lucky enough to keep Poorna on Indian soil is a question with a doubtful answer but for now she's definitely staying at our #3 spot!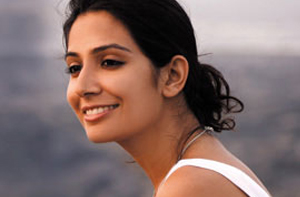 2. Monica Dogra – Dhobhi Ghat
At #2 we have another Aamir Khan Production find – Monica Dogra debuted with perhaps one of the most unconventional roles and films of 2011. She faced the challenge of sharing screen with two of the finest actors we have, Aamir Khan and Prateik Babbar, and managed to walk off with her head still held high. If that isn't an accomplishment enough to land you on this list, we don't know what is!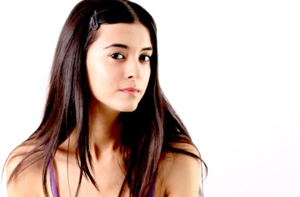 1. Saba Azad – Mujhse Fraaandship Karoge
At our top spot we have the most controversial choice of an actress who for all intents and purposes had a debut in 2008 with a small role in Dil Kabaddi. However, we have gone ahead and said that 2011 is her official debut as an actress. Saba Azad was just such breath of fresh air in Mujhse Fraaandship Karoge! She effortlessly became Preity Sen and was such a natural entertainer. Never have we wanted a newcomer to have a bright future as much as we want Saba to have one. It would be a revelation to see her return to screen as one truly doesn't know what talent like this could have in store for us! Let's hope this #1 slot motivates her enough to give us a second release soon enough, no matter how attractive a career in music is to the actress-cum-musician.
Special Mentions:
As we wrap up this list of five young ladies who charmed us in 2011 we realise just how difficult it was to compile these five names. It was a truly busy year of the newcomers of Hindi cinema and unfortunately the likes of Nargis Fakhri and Kajal Agarwal missed out on the list by a mark despite their confident and successful debuts. We hope you all had as much fun reliving the debuts of these fine ladies as we had in compiling it for you. Now it's time to see what is in store for us in 2012 and who exactly will the likes of Kareena, Katrina and Priyanka be fearing in the new year!