We present to you our list of top 5 supporting actors and actresses of 2012. Our emphasis is on the word 'supporting', as in actor or actress that literally supported the main leads of the film, but was not one of them. These are the actors and actresses who are usually not promoted as part of the film, but often surprise us, either with their standout performances, or as perfect complements to the lead cast. Read on to find out who caught our attention.
Best Supporting Actor
5. Himesh Reshammiya – Khiladi 786
He has harboured dreams of being a leading man for quite some time now, but has sadly not been too successful, with Radio and Kajraare being two examples. With Khiladi 786, Himesh produced the film, created the music and also wrote the script. But he then gave away the lead role to Akshay Kumar, opting to play second fiddle. He was not even part of the film's promotions. So extra points from us for that and for actually putting in a pretty decent performance. Perhaps he has found himself a new position in films – a supporting one.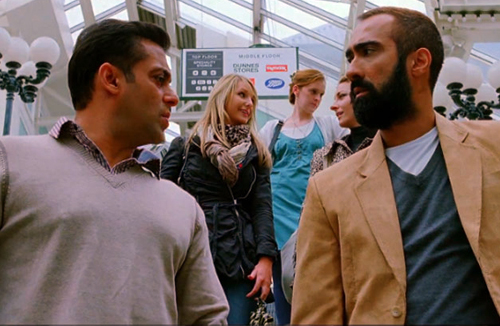 4. Ranvir Shorey – Ek Tha Tiger
With this being a Salman Khan vehicle all the way and also the biggest film of the year in terms of revenue, it is easy to forget everyone else who was part of this film. Not with Ranvir though, although known more for his comic and goofy roles, we thought he played his role well as the RAW agent partner, to Salman Khan's Tiger. For that reason, Ranvir finds himself on our list.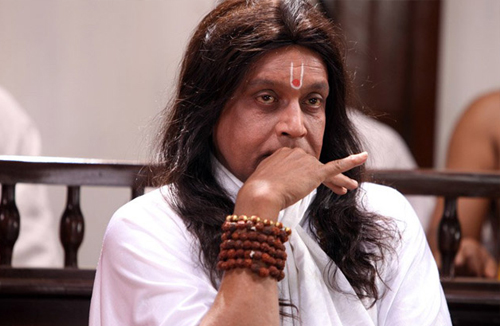 3. Mithun Chakraborty – Oh My God
The surprise hit of the year came in the form of Oh My God. The main protagonist's role was played by Paresh Rawal, whilst Akshay Kumar played God. Mithun played the role of one of the religious leaders and what iconic performance he gave! A number of actors have played the 'camp' or 'closet' homo-sexual character in Bollywood before, including Rishi Kapoor in Student of the Year, but Mithun's role was comic without being offensive and will be remembered for a while to come.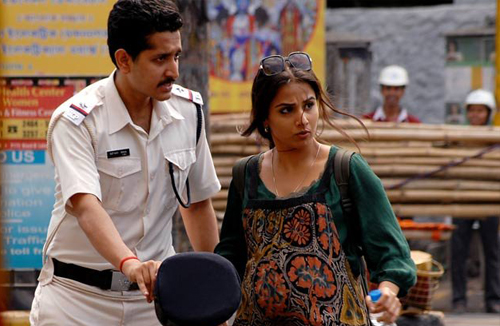 2. Parambrata Chatterjee – Kahaani
If there is a role which fits our definition of a supporting role, then Parambrata's role as Inspector Satyaki Sinha (Rana) is that role. In a film which was all about Vidya Balan's character Ms. Bagchi and of course her powerful performance, Parambrata's role and character supports her throughout the entire film. For the Bengali actor's first major Hindi film, we believe he put in quite a good performance.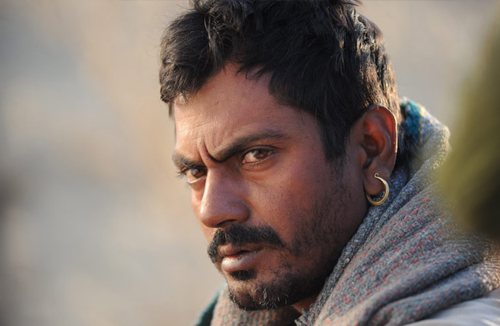 1. Nawazuddin Siddiqui – Talaash
2012 has been quite a year for Nawazuddin and he could have taken the number one position for a number of this performances. His range of performances this year have been diverse. From stern Inspector Khan in Kahaani, to hotheaded Faizal Khan in Gangs of Wasseypur, to freedom fighter Nirmal Sen in Chittagong, all of this performances have been amazing. We choose his role in Talaash to place him as our number one, as it was a standout performance amongst a host of ace actors, which included Aamir Khan, Rani Mukherjee and Kareena Kapoor.
Best Supporting Actress: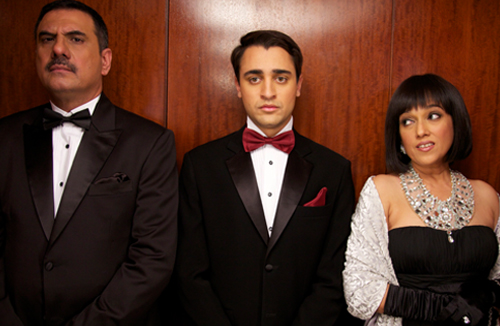 5. Ratna Pathak – Ek Main Aur Ek Tu
Ratna Pathak played the high-flying society wife to Boman Irani and airhead mother to Imran Khan in Ek Main Aur Ek Tu. Many will recall that she played Imran's mother in Jaane Tu…Ya Jaane Na also, but her character here was a complete contrast and was a delight to watch. Although Boman Irani is always watchable, here he was very average, compared to Ratna. We hope to see more of her in coming films.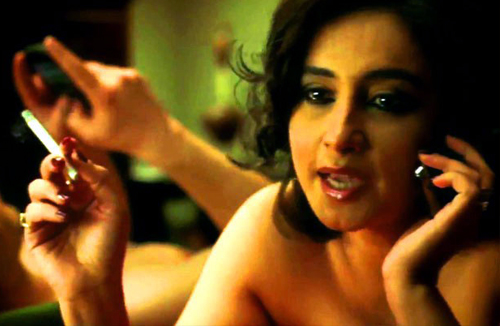 4. Divya Dutta – Heroine
We remember her more for her quirky Punjabi character roles, such as in Veer Zaara, but this year she takes our number four position for her role as Pallavi Narayan in Madhur Bhandarkar's Heroine. In a film which was all about Kareena Kapoor's character, Divya stood out as the stereotypical media 'go to' person who is connected and can get things done. In a film that did not live up to it's hype and expectations and one which many fans and critics did not like, Divya's performance was well noted.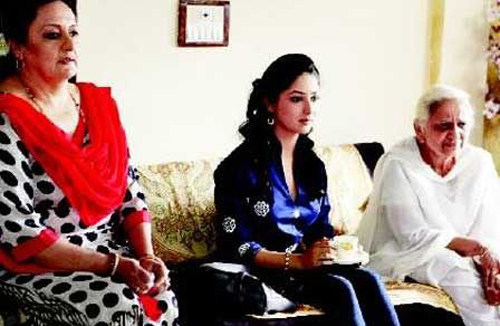 3. Kamlesh Gill & Dolly Ahluwalia – Vicky Donor
We could not mention one without the other, Vicky's grandmother Biji was played by theater actress Kamlesh Gill, whilst his mother was played by the excellent Dolly Ahluwalia. The interactions between Vicky's mother and grandmother were the highlights of the movie. Their characters and dialogue were so real and entertaining, that you could could easily have placed them as a member of your own family, or someone you know.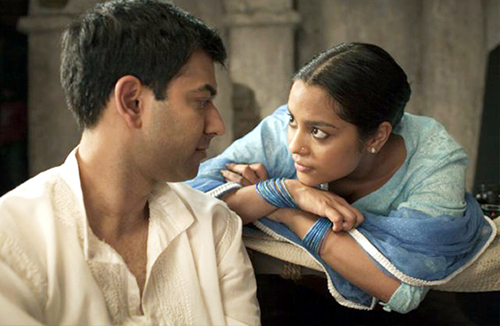 2. Shahana Goswami – Heroine and Midnights Children
Sahana Goswami has had an excellent year, delivering two stellar performances. She played Promita in Heroine opposite Kareena Kapoor, where she held her own. She then played Amina in Deepa Mehta's Midnight's Children, the mother to the film's main character. Here she played a far less glamorous role, where her performance was one of the more memorable ones, amidst a large ensemble cast.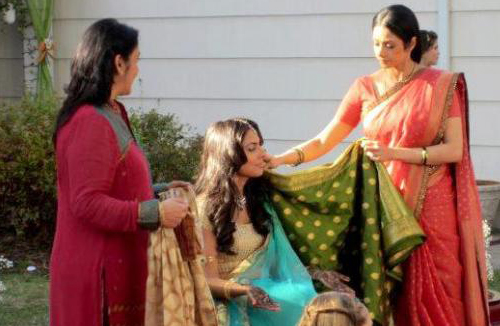 1. Priya Anand – English Vinglish
Priya's character Radha, was literally the only 'support' Sridevi's character Shashi had in the film and she played a beautiful supporting niece. It's also become quite a caricature to play the spoilt western born child, but Priya played her character real, making you feel like that cousin or friend you have. For a relatively new actress to act so well up against Sridevi and in such a wonderful film, makes her our number one!