They don't make obvious villains like Shakaal, Mogambo or Gabbar anymore. Today's villains are subtle, cunning and unpredictable. Many a times you don't even know they 'are' the villains of the story. So out goes the dramatic theatrical villainous acts and in comes in a new breed of actors ready to embrace all that symbolizes evil in a 21st century Bollywood film. As the year concludes we take a moment to list the 5 men (yes, much to our dismay none of our ladies qualified for the list this year) who were truly evil personified onscreen.
5. Manoj Bajpai – Aarakshan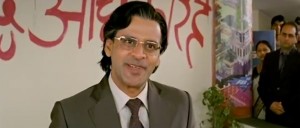 There is no one quite like Manoj Bajpai when it comes to playing a cunning villain. He's never grand and rarely does he get his hands dirty but he always walks away giving one of the most chilling performances you've seen. Aarakshan was no different in which he played the conniving school teacher who had his eyes set on transforming education into a multi billion dollar empire. He walked around in dashing suits and spoke with flowery language yet managed to swoop into our #5 spot of top villains with this amazing performance.
4. Arjun Rampal – Ra.One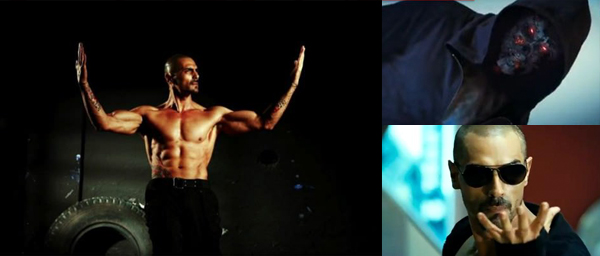 Gone are the days when villains are dirty, scruffy and just plain unattractive. The new age villains are the ones who strut around in six packs and perfectly tanned bodies. Enter Arjun Rampal as 2011's only non-human villain. There was a definite body language and tone to be grasped for a villain who is computer generated and we think Mr. Rampal did a mighty fine job of adopting both of those traits. Not to mention, he was easy on the eyes! Ra.One may not be at the number one spot but definitely has a secured position at number #4 on this prestigious list!
3. Vidyut Jamwal – Force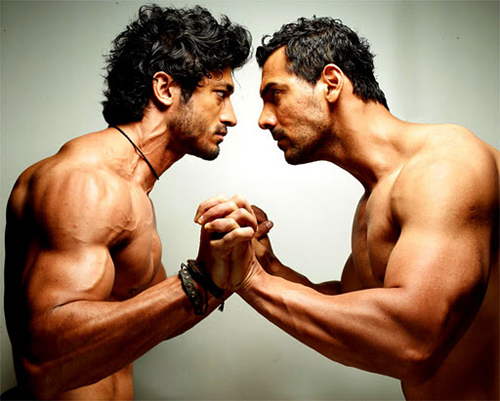 I'm pretty sure when a newcomer lands on a list (other than the best newcomers list) his/her contemporaries have a pretty good reason to feel intimidated. When Force released, the verdict from audience and critics was alike, Vidyut is here to stay! The villain's role in Force wasn't too extraordinary; however he managed to still bring in an element of freshness to the film. Handsome men are usually saved for the 'hero' roles but we couldn't have been more glad that Vidyut chose to arrive in full force as a villain.
2. Prakash Raj – Buddah Hoga Tera Baap & Singham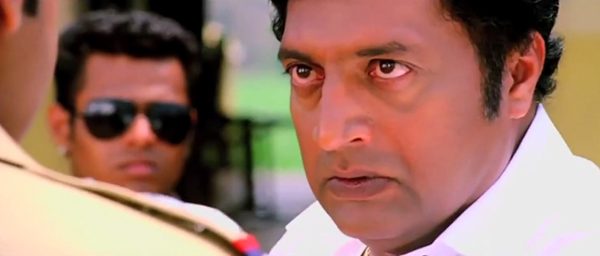 Praksh Raj, Prakash Raj, Prakash Raj…where does one start! There are very few villains who can be as evil as he was in both his films this year yet make the audience laugh. We loved that his characters in both BHTP and Singham had an element of entertainment to it instead of being the traditional villain who enters on screen and sucks all the fun out of the film. With Prakash Raj the fun began when he entered! Kudos to the man for whom clearly has very little experience in speaking Marathi, given his background, but rocked it and how in Singham. With Buddah Hoga Tera Baap he brought the evil in style. We cannot pick our favourite from both of these performances hence why you find him credited for both in this #2 spot, we're sure you all won't mind!
1.  Prashant Narayan – Murder 2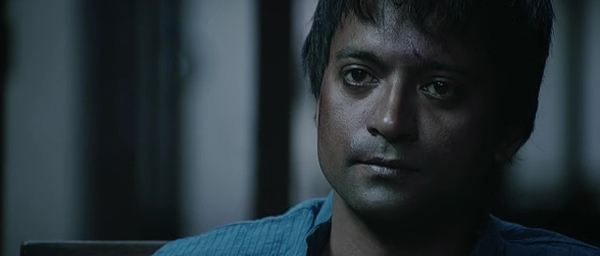 It is only fair to give the #1 spot to the man who brought onscreen the most chilling performance of 2011!  The Bhatt's promised Prashant a re-launch and that is what he got! He arrived with a bang and made some serious noise post release. Within no time you forget that you walked into Murder 2 after weeks of witnessing promotional material that only featured Jacqueline's bare-it-all attitude. At the end of the day the film only had one star and that was Prashant all the way! Not many men would confidently accept such a role and outshine every other element of the film with their performance. So if you're talking evil personified onscreen in 2011 the search ends with Dheeraj Pandey, flawlessly portrayed by by Prashant Narayan.
Cinema more or less always explores the battle of good versus evil but the battle is hardly an interesting watch without the 'evil' being as good as the 'good'. This year Bollywood gave us an array of villainous performances and with the trend of masala cinema coming back one looks forward to an equally diverse portrayal of evil in 2012. For now Bollyspice bids adieu to the evil that were oh-so-good in 2011!