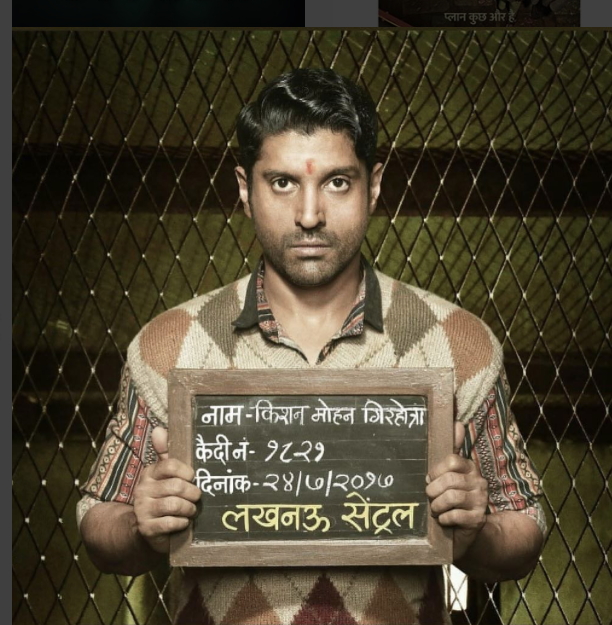 Farhan Akhtar in his actor avatar, which we know is brilliant, is back to the big screen in the drama Lucknow Central. Inspired from true events, the drama tells the tale about a small town boy Kishen Mohan Girhotra – a man harbouring a dream who will go to any measures to see it come true!
Kishen Mohan Girhotra is a young man who belongs to Moradabad, a city in Uttar Pradesh. One fateful day, Kishen gets accused of murder which lands him in Lucknow Central Jail where he's awaiting his High Court trial for a death penalty. Meanwhile, a diligent hardworking NGO worker Gayatri Kashyap, lends a helping hand to Kishen. She is compelled to form a Band of Prisoners for the band competition which is to be held in the dreaded jail that year.
Kishen befriends 4 other inmates, Dikkat Ansari, Victor Chattopahdyay, Purushottam Pandit, Parminder Trehan and convinces them to join the band.
The dramatic narrative of Lucknow Central portrays how Kishen's life progresses in jail and how music becomes an intricate part of not only his journey, but the rest of the band's as well.
Does Kishen escape prison? Will we hear Farhan sing? We will have to wait and watch because the film directed by Ranjit Tiwari, is slated to release on 15th September, 2017.
Produced by Viacom18 Motion Pictures and Emmay Entertainment Motion Pictures, Lucknow Central stars Farhan Akhtar, Ronit Roy, Deepak Dobriyal, Diana Penty, Gippy Grewal, Rajesh Sharma and Inaamulhaq.
Check out the riveting trailer featuring amazing performances by the entire cast! It honestly left us in awe and eager to see more!