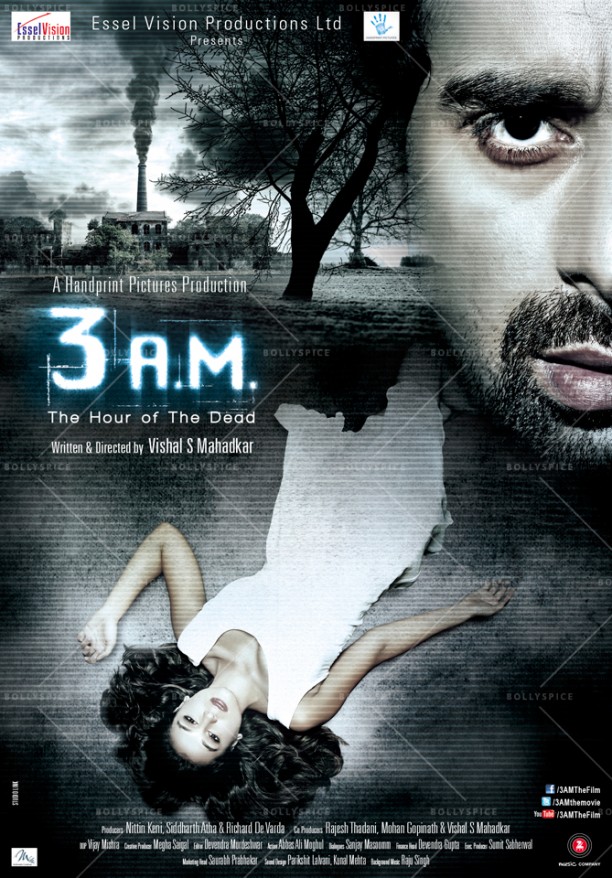 The makers of 3 AM have unveiled the trailer of their upcoming horror film, which stars Rannvijay Singh in the lead role. The spine chilling trailer of the movie promises that it will be a treat for fans of the genre.
The film is director Vishal Mahadkar's second outing, after his debut movie Blood Money. 3 AM revolves around a TV show host Sunny (Rannvijay Singh), whose girlfriend Sarah (Anindita Nayar), is found dead at the allegedly haunted Rudra Mills. In a bid to find out the existence of ghosts in today's world, a devastated Sunny starts a new reality show along with his friends Cyrus and Raj and they decide to begin their journey with the infamous Rudra Mills itself. While everything goes well initially, all hell breaks loose as soon as the sun sets. As the clock strikes 3 AM, the three friends get terrorised, possessed and hunted by the evil entity that resides in the haunted premises. Will they survive till the dawn? Well, for that you will have to watch the film.
Produced by Handprint Pictures and Essel Vision Productions Ltd., distributed by Multimedia Combines, the film also stars Salil Acharya, Anindita Nayar and Kavin Dave and is slated to release on September 26.