We are back with week 2 of our exclusive look into the making of Tukkaa Fitt! This unprecedented access, only on BollySpice, shows you what goes into the making a film week to week to week. Tukkaa Fitt is a comedy directed by Shawn Arranha and stars Mahaakshay Chakraborty, Vaishali Desai, Hiten Paintal, and Rajpal Yadav along with Mukul Dev, Satish Shah, Mukesh Tiwari, Muku Deol, Sunil Pal, Amit Mistry, Vivek Vaswani, and Mahesh Manjrekar. This week director Shawn Arranha, the cast and crew have been on location in Versova Village. But we will let them tell you the story…
Once again Live from the Tukkaa Fitt Sets! Ready…Action!
This week the cast and crew are filming on location and the day begins for the unit at six dawn and wraps at eight in the evening.
The unit has been shooting at the Versova Village. The Versova village has its quaint essence to lend as its backdrop to the film's narration. The inner small lanes, the gallis – by-lanes of the village, the fisherman at their morning flinging their nets. Lovely images…
But of course working in a village there are the little problems like: the kids running to their morning school yellow vans which jams production cars or the garbage in its full glory and the low tide with its paraphernalia and well, smell, but none of this has deterred the unit or the actors.
The actors stayed at the basti (village) doing their shots and inhaled the dried fish aroma. The actors refused to wear masks as they feel as that would be an insult to the habitants of this amazing basti.
Then there is the rain….
Somehow the unit seems to be attracting the clouds with them. After the halogen sweaty wrap, the unit is walking and the rains come lashing on them. So there was another 3 hours on set yapping with director.
While filming a night schedule at Film city, the unit was ready with heavy equipment, its gears, rigged action vehicles, one extra shift to light up the entire road sequence, but then the clouds and the rains purposely harassed the unit and it poured torrentially for the whole night. The Unit had to be packed with heavy heart.
All actors have been doing a fantastic job under the guidelines of the Director SHAWN ARRANHA… Mahaakshay, Hiten, Rajpal, Vaishali, Mukesh, Mukul , Amit, Viveck etc…….
The hiccups are immense but passion overcomes always.
This is what Mumbai shoot is all about.
Tukkaa Fitt tweets:
Shawn: Very impressed with my actors had a great day shooting today 🙂 @Mahaakshay @HitenPaintal @tukkaafitt TUKKAA FITT
Shawn: @vaishali_desai babe u doing a superb job in TUKKAA FITT u will Shine soon ;)))))))) gud things happen to people who wait 😉
Vaishali Desai: A very bright and lovely #tukkaafitt morning☺☺ Had an amazing shoot,learnt a lot. Thank u and a big shout out to the coolest director of #TUKKAAFITT @shawnarranha
Shawn:
At last shot with the superb great @VIVECKVASWANI. Was so nice to have him in TUKKAA FITT :))))))))))))))))))))))))
Just finished a tiring day of shoot with beautiful @vaishali_desai :))))))))))))) TUKKAA FITT :)))
gonna go chill n plan for Tom need to finish TUKkAa Fitt n give it gud look n styling so might be shifting locations soon
On the way to yet another crazy shoot for TUKKAA FITT whole night with Mukesh Tiwari ;)))))))
Then as we told you the Rain….
And it rains :(((((((((( damn I can't shoooooot
Just finished was forced to wrap by mother nature now got double to shoot tom nahiiiiiiiiiii :(((((((((((( #tukkaafitt
Apparently everyone is having so much fun that the cast can't wait to get back
Star Mahaakshay tweeted: #MentionTo to everyone on the sets of #tukkaafit Miss you guys! Can't wait to be back! #mahaakshayjournal
Hiten Paintal too!: @shawnarranha Shawny.. Make the sched fast man.. :)))))) and @Mahaakshay true bro.. I'm missing it too! Wanna get back soon! @TukkaFitt @shawnarranha
Shawn: @Mahaakshay soon bro soon :)))))))))))) its superb fun when we all together :))))))))))
Shawn:@Mahaakshay.@HitenPaintal @Tukkaafitt We at Tukkaa Fitt miss u guys toooo :))))))))
If you can believe it: 40% of TUKKAA FITT Done.
Check out these exclusive shots from the set only on BollySpice.com!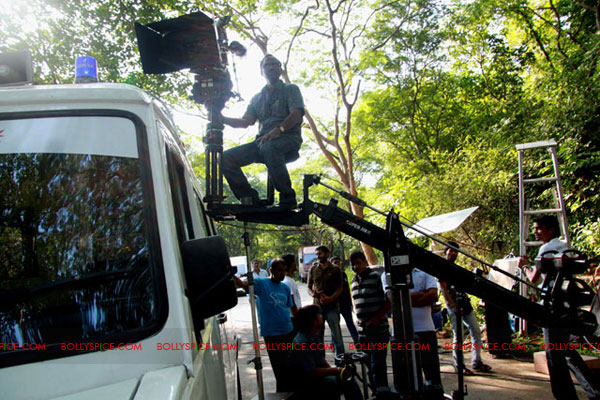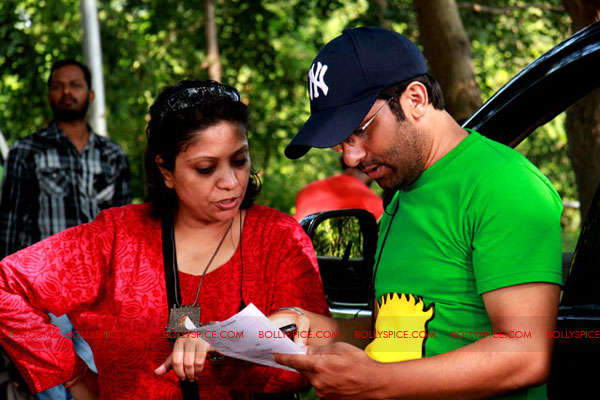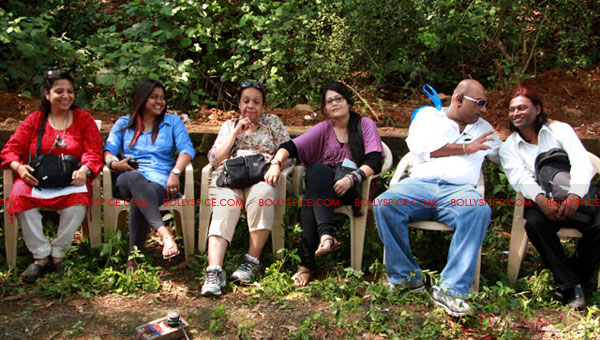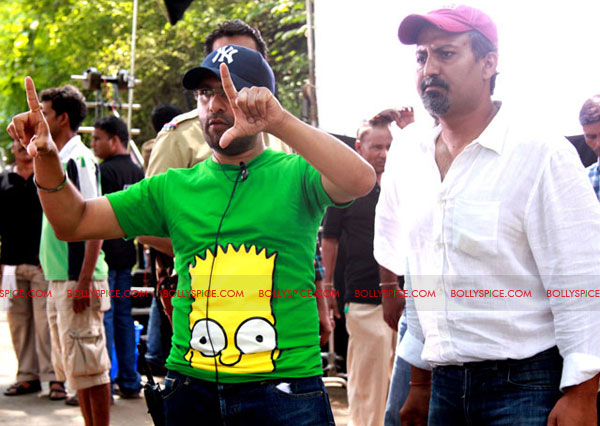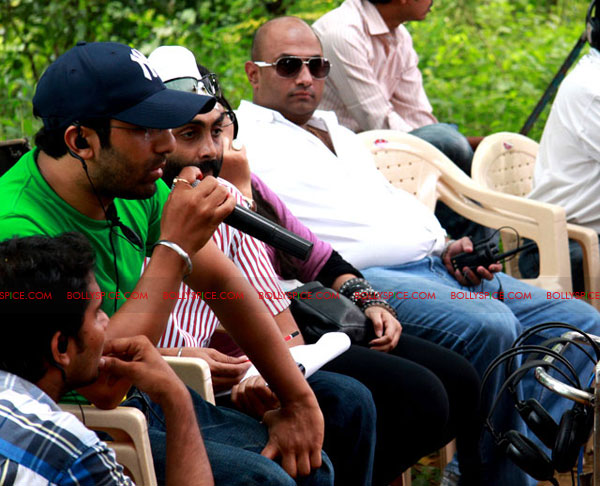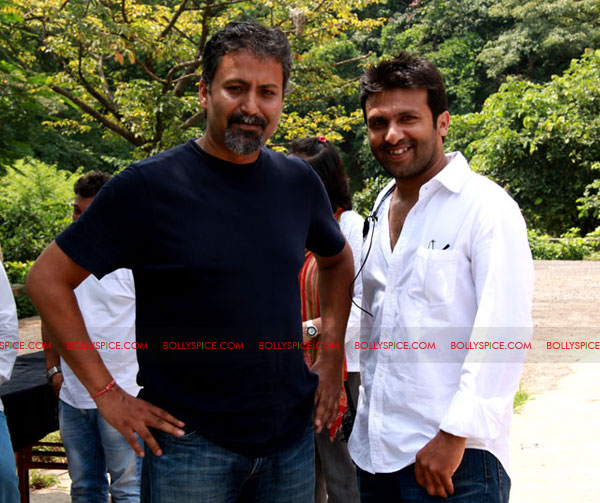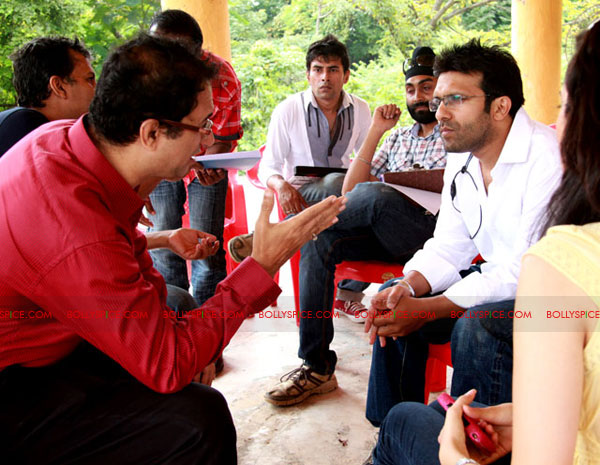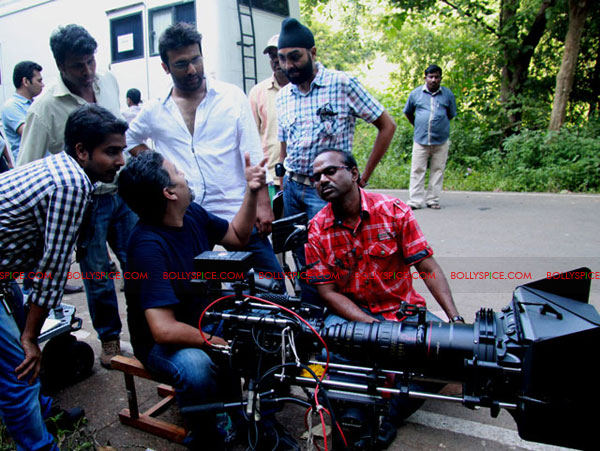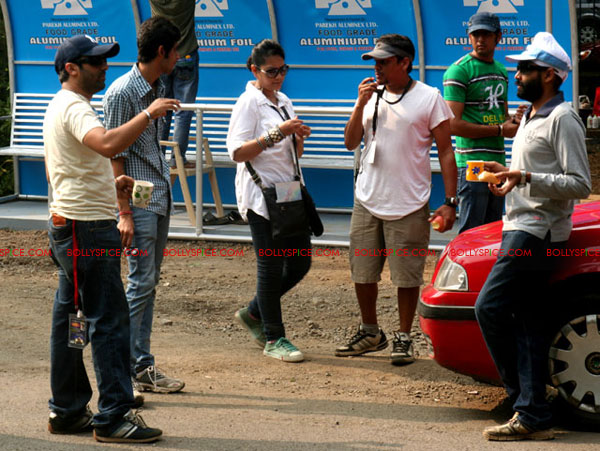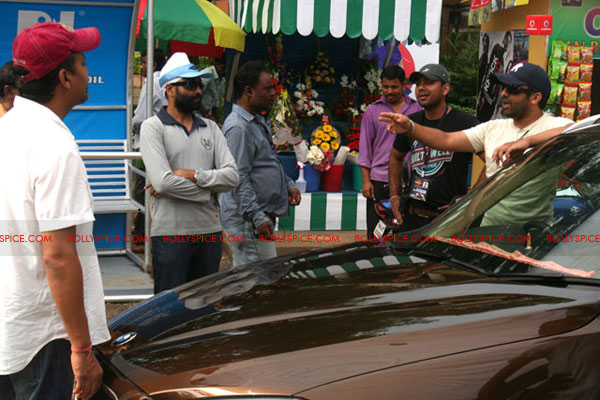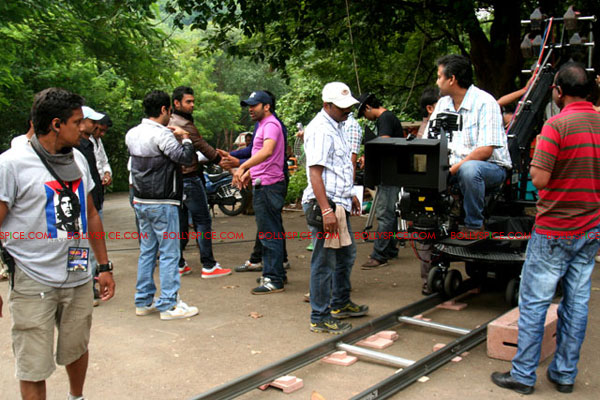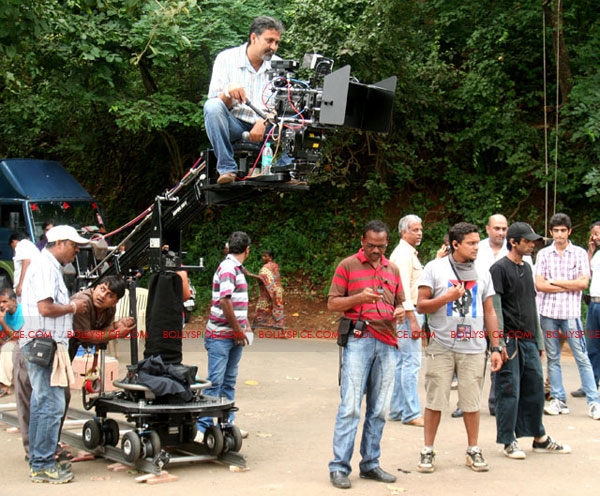 Stay tuned for the next installment of Tukkaa Fitt Diaries!