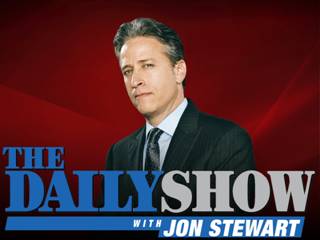 Acclaimed author Salman Rushdie sits down with talk show giant Jon Stewart to discuss the new film MIDNIGHT'S CHILDREN on The Daily Show airing this Tuesday night, April 23, at 11pm ET on Comedy Central. Rushdie won the Booker Prize for his novel which is now the first of his many books to be adapted into a motion picture. Stewart and Rushdie will discuss the new film and other political topics in this very special interview.
Directed by Oscar-nominated filmmaker Deepa Mehta, MIDNIGHT'S CHILDREN begins its US release this Friday April 26 in New York City opening exclusively at the Angelika and Beekman theaters. The film then releases on May 3 in Los Angeles and Washington D.C. followed by many additional cities on May 10.


Midnight's Children stars Satya Bhabha, Shahana Goswami, Rajat Kapoor, Seema Biswas, Shriya Saran, Siddharth, Ronit Roy, Rahul Bose, Samrat Chakrabarti, Kulbushan Kharbanda, Anita Majumdar, Charles Dance, Soha Ali Khan, Zaib Shaikh, Shabana Azmi, Anupam Kher and Darsheel Safary. The critically acclaimed film tells the story of Shiva and Saleem. At the stroke of midnight on August 15th, 1947, as India declares independence from Great Britain, two babies are switched at birth by a nurse in a Bombay hospital. And so it is that Saleem Sinai, the bastard child of a beggar woman, and Shiva, the only son of a wealthy couple, are fated to live the destinies meant for each other. Over the next three decades, Saleem and Shiva find themselves on opposite sides of many a conflict, whether it be because of class, politics, romantic rivalry, or the constantly shifting borders that are drawn every time neighbors become enemies and decide to split their newborn nation into two, and then three, warring countries. Through it all, the lives of Saleem and Shiva are mysteriously intertwined. They are also inextricably linked to the history of India itself, which takes them on a whirlwind journey full of trials, triumphs, and disasters.