Twitter sets the trend when it comes to live TV, and this time it is with popular reality TV show #BiggBoss10. Millions of avid TV viewers in India can engage, interact and join the conversation around the show by tweeting the specially designed emoji curated by Twitter. Viewers can simply Tweet using #BB10, #BiggBoss and #BiggBoss10 to use the emoji. The special emoji appears next to the hashtag in the Tweet, and is designed based on the classic Bigg Boss 'eye' logo.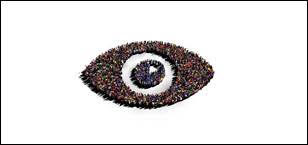 Over the last few months, a tremendous buzz has been created over the show, and the emoji allows Bigg Boss (@BiggBoss) and its popular host and Bollywood icon Salman Khan's (@BeingSalmanKhan) fans to connect and engage in a delightful and innovative way. The emoji went live on Sunday morning, and will be active for the complete season. This year's season will see non-celebrities as contestants giving rise to interesting pre-show chatter on the platform.
The mood on Twitter was in sync with the show's entertainment quotient, and conversations around Bigg Boss 10 reached more than 1,11,000 Tweets on the day of the premiere episode. The Twitter conversation is up by 44% this year, compared to last year's premiere episode day.
Here are the launch Tweets, and Twitter tours of the Bigg Boss House.
You can Tweet using #BB10, #BiggBoss10 and #BiggBoss on Twitter and experience the @BiggBoss emoji, first for any Show/ Channel in India.

— Raj Nayak (@rajcheerfull) October 16, 2016
To all @BiggBossfans..
#BiggBoss emoji is now LIVE !@ColorsTV becomes the first TV channel to get an Emoji in #India #BB10 @BeingSalmanKhan

— Raj Nayak (@rajcheerfull) October 16, 2016
Well the time has come #BiggBoss10 wishing all the contestants all the best , and yes this show is zero without @BeingSalmanKhan enjoy guys?

— Armaan kohli (@armaankohli) October 16, 2016
Big bro @rajcheerfull I'm all excited to watch #BiggBoss10 ..Best wishes to you @ColorsTV and @BeingSalmanKhan bhai:)

— King Mika Singh (@MikaSingh) October 15, 2016
Great Emojis by @TwitterIndia #BB10 #BiggBoss10  and #BiggBoss  on Twitter and experience the @BiggBoss emoji, this is simply Grand #RjAlok

— RJ ALOK (@OYERJALOK) October 16, 2016
Here's a Twitter-special sneak peek of the #BB10 house, kitchen, confession room and more, as comedian and host Varun Thakur (@VarunmThakur) takes fans on a video tour on Twitter:
https://twitter.com/TwitterIndia/timelines/787536324588769280
Check out some exclusive Bigg Boss 10 photos on Twitter as @BeingSalmanKhan tours the house:
.@BeingSalmanKhan takes a tour of the #BB10 house! Tune in tonight at 9PM to watch the launch of India's biggest reality TV show! pic.twitter.com/Xe47YzUhyK

— COLORS (@ColorsTV) October 16, 2016
Twitter is Zeitgeist
In India, Twitter has always been in the vanguard of culture and arts, constantly innovating and creating new methods for people to connect and re-discover their favourite festivals and cultural moments. Twitter has become the zeitgeist of social media. In the past, Twitter has celebrated key cultural moments by announcing customised emojis for significant moments such as Ganesh Chaturthi, Independence Day, Republic Day, and the International Day of Yoga.
Bigg Boss wins on Twitter
The popularity of the show is undisputable. In Season 9 last year, conversations around #BB9 saw more than 80,000 Tweets for the premiere episode, and the overall season garnered more than 5.7 million Tweets, a whopping 70% higher than season 8, positioning Bigg Boss Season 9 as one of the biggest TV x Twitter moments of 2015 and became the show's most Tweeted season yet. This year, with the new Twitter emoji, the show wishes to break new ground with its fan base on Twitter.
According to Viral Jani, Head of TV Partnerships, Twitter India, "Twitter is what's happening in the world of news, sports, politics and entertainment, and it brings millions of fans closer to their favourite stars and shows. Each year, we raise the bar with Bigg Boss and introduce viewers to new innovations on the platform, and the first-ever Bigg Boss emoji will add to the excitement of Season 10 and delight fans across the globe. Along with the emoji, this season will also see lots more fun and exciting Twitter-only activations for Bigg Boss fans."
HOW TO FOLLOW BIGG BOSS SEASON 10 ON TWITTER
See below for the hashtags and accounts to follow as well as to participate in the Twitter conversation of Bigg Boss Season 10. Let the games begin!
Accounts to follow:
● Bigg Boss: @BiggBoss
● Colors TV: @ColorsTV
● Salman Khan: @BeingSalmanKhan
● Raj Nayak: @rajcheerfull
Hashtags to follow:
● #BiggBoss
● #BB10
● #BiggBoss10