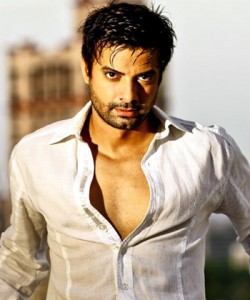 It's not everyday that you hear of an actor who waited eight years for the right script. More importantly, the rapid ways of the filmi world very rarely gives those who have been away from the screen for such a long time a second chance. But Rahul Bhat's gamble paid off. After winning accolades at the highest film platforms across the globe, Rahul finally is now receiving feedback from those who matter the most, the people of his very own country. Since its release on December 26th Anurag Kashyap's Ugly has received rave reviews and is creating quite the buzz in film trade circuits. We caught up with Rahul Bhat amidst the celebratory chaos to chat about all things Ugly.
How does it feel to finally have Ugly release in India after its very extended delay?
We've travelled a lot with this film and it has been appreciated on platforms such as the Cannes Film Festival, New York Film Festival, where I was nominated in the Best Actor category, and Bhutan Film Festival where it also won an award. But nothing is more satisfying than when the people of your own country appreciate your work.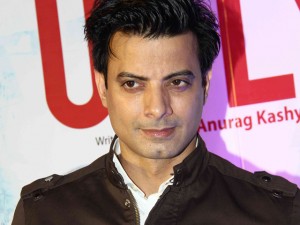 And what has the feedback been like locally?
It is getting rave reviews from critics of the country. What is more amazing is that we've discovered that the people of this country are ready to watch and appreciate a film like this. It has all been a very heart warming and humbling experience.
Anurag Kashyap mentioned in an interview that he selected you for the role because you were very similar to the character in that you were both struggling actors and so he thought that would work in the film's favour. Did this background help?
My character is actually nothing like me in real life because my struggle has been a bit strange. I haven't gone to people to ask for work but the pain of being out of work for eight years is definitely something that would have helped as I can identify with that aspect of the character. But apart from that we are very different and the journey he goes through in the film is very different. Rahul Kapoor is vastly different from Rahul Bhat because he's insecure, an alcoholic, depressed and sleep deprived. I obviously am none of those things.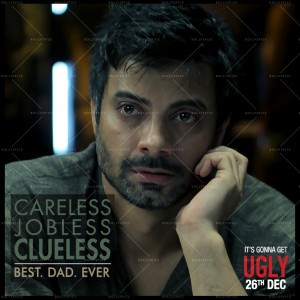 So tell us a bit about 'your' struggling or rather early days in cinema?
I started with a Sony TV serial, Heena. Then I did two films, Yeh Mohabbat Hai with Umesh Mehra and Nayee Padosan with Nitin Manmohan. Nayee Padosan did fairly okay but even still after these two films I made the conscious decision to not sign anymore films. This was because I felt I was giving my 100% to the film at hand but the people I was working with were not. So I decided I would take a break and not sign anything until I was sure of the entire team. I never thought it would turn into an eight-year break though! In that time I started my production house Filmtonic which produces television shows. But I consciously did not act in any of those shows. I was really waiting for something interesting. My friends used to joke about my situation and sarcastically say 'oh now you'll probably have to wait till an Aditya Chopra or an Anurag Kashyap comes to your door step to sign you'. Strangely enough that is exactly what happened!
Coming back to Ugly now, Anurag Kashyap also said that he did not reveal the script to the cast of the film till the very end?
Yes, he never gave us the script because we were experimenting with a very different kind of cinema. It was his own style and we all just agreed with it.
So when did you see the full movie?
Upon completion we saw the film. I have now seen various rushes of the film including a 3 your long film. It is amazing how at every stage the film looked different to what it is now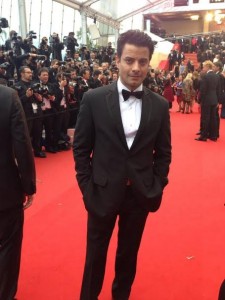 You briefly mentioned that the film has travelled extensively at festivals across the globe, that is not something you get to do with every film, so how was that experience?
It was amazing! It helped us cope with the fact that the film was getting delayed in India because we were receiving such great response across the globe. This made us even more sure of our film. It's always amazing to see how people from different cultures and countries react to cinema because at the end of the day cinema has no language. People understand emotions despite language barriers. So one thing I take away from the film is that if you do good work it will be appreciated everywhere beyond boundaries of countries, languages and cultures.
Would you now say Ugly was that moment where you found an entire team putting in 100% into the film, which perhaps the reason why it has worked?
Absolutely! That was a promise or rather a resolution I made back in 2005 it was, I think. Which was to find people who work as hard as me. It meant I had to wait a long time but it paid off because I eventually got Anurag Kashyap who gives way more than 100%. Following this the trend continues with my next director who is another great maverick maker, Mr  Sudhir Mishra. I am grateful for this new turn of events. I have great roles and teams to work with. More than that, times have changed. We have great directors and subjects coming out now. Earlier the same sort of story line was just getting churned out over and over again. Now we have directors like Imtiaz Ali, Rajkumar Hirani, Dibakar Banerjee and many more who are redefining cinema. These guys are small town hailing folks from modest upbringings like you and me who have come to Mumbai for the love of cinema. It's a great time for actors like me to come forward because we are finally being given quality work. Earlier it was just a family business, cinema only happened for you if you had a relative in the business.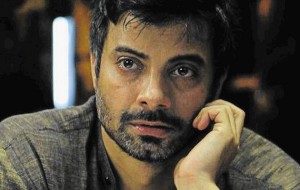 Everyone has said that Ugly is not a thriller rather an emotional drama, which I most certainly think it was. Because the genre was so intense do you find it draining?
Oh yeah! This movie has taken a toll on all of us and it definitely has taken a toll on me. Our initial task was to decide how we would create Rahul Kapoor. We wanted that tired, jaded, puffy-face, alcoholic and sleep-deprived look for him. So the solution to this was that I would actually live a very unhealthy lifestyle much like that of Rahul Kapoor's. I did not sleep through the filming; I would eat less and indulge in alcohol. All that made the wired look possible. But yes it is completely true to say that the film is in fact an intense emotional drama in the garb of a thriller. The scenes were definitely very hard-hitting and overall just a very emotional experience for me.
You've worked with an amazing ensemble cast in the film, how was that experience?
Tejaswini, Ronit, Vineet and Girish all have done a phenomenal job. In fact, the response we got from a lot of people is that everyone looked so natural and it did not feel as if they were in front of a camera. That is credited to Anurag who gives actors the space and freedom to rise above the written script. I think that is why the performances came out the way they did. Beyond that, these actors are all very superior actors. This was a script that needed actors and not stars. Somehow Anurag managed to find exactly that.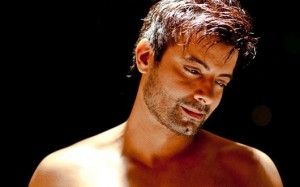 Coming now to your upcoming film, you said you'll be next seen in Sudhir Mishra's film. Now we know this is titled Aur Devdas and is Sudhir's interpretation of the classic story. Is it daunting to play the role of Devdas when it has been played by legends in the past?
Devdas no doubt is an iconic role played by legends like Dilip Kumar and Shah Rukh Khan and also lets not forget Dev.D, which was also an Anurag Kashyap film. But fact of the matter is that Aur Devdas is Sudhir's interpretation and adaptation of the story, which is set in the modern time. I had told Sudhir when starting the film that post Ugly I'm well versed in this game of playing alcoholics so the drunken scenes were definitely not one I was worried about. (Laughs) I'm a veteran in drinking now! Honestly I couldn't have asked for a better director after Anurag Kashyap than Sudhir Mishra and am very confident about Aur Devdas.
How would you say Sudhir's Devdas differs to others?
I think its Sudhir's style itself that is so different. He has only taken the premise of Devdas and done something completely new with it. It is set in Uttar Pradesh and has politics as a background. Aditi Rao Hydari plays Chandramukhi and Richa Chaddha plays Paro.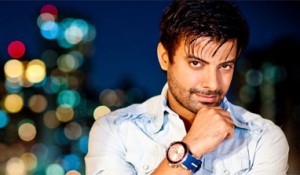 Speaking of future projects do you find perceptions towards you and your work have now changed with Ugly doing so well?
Absolutely. In fact just for Aur Devdas I think it has given it a real lift. Ugly has not only done well critically but doing well in trade, this means that the prospects of Aur Devdas is much better. We have shot a brilliant film and I am confident of that but I would definitely say that Ugly doing well also adds to Aur Devdas's prospects. I am also confident that if Ugly has given garnered me this level of respect as an actor, then I am sure Aur Devdas will do no less.
We're very eager to Rahul's take on Devdas later in the year. In the mean time, catch our review of Ugly here, and be sure to catch Rahul's path breaking performance in Ugly, playing in cinemas across India now.