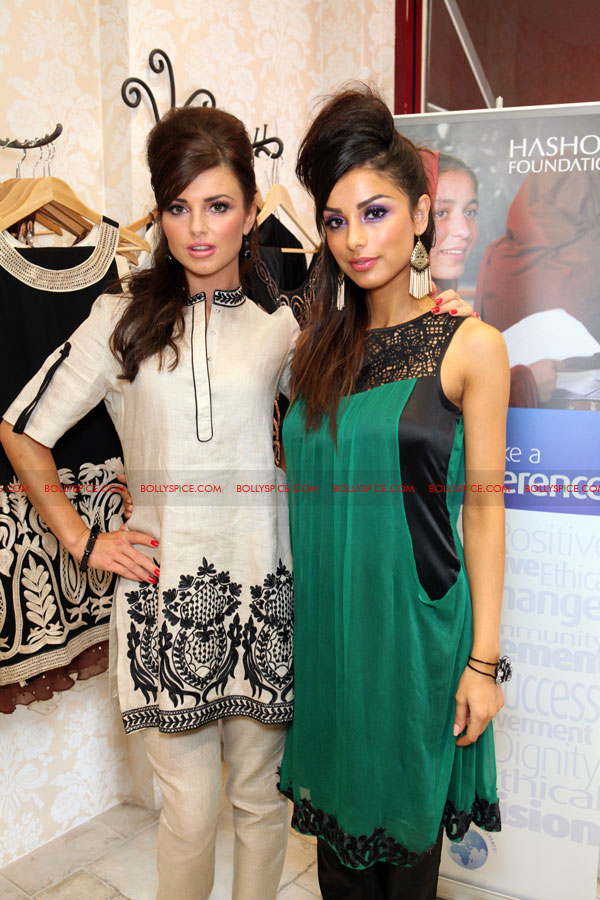 Couture fashion designer Raishma Islam launched her ready to wear collection on Saturday 14th July in Green Street, London. The exclusive preview event showcased the creations at Raishma's boutique and the new fashion forward day to evening ready to wear collection, as well as raising funds for the Hashoo Foundation.
As a campaign ambassador for the International charity Hashoo Foundation, Raishma donated 10% of all sales from the collection on the day to the appeal. The Hashoo Foundation aims to empower women living in the remotest regions of northern Pakistan by training them to become beekeepers and run their own sustainable business.
British Asian singer Syrene, who was one of the star guests at the launch, was very impressed by the campaign. Speaking about the event Syrene said, "I came for fashion, but actually learned so much about the women in Gilgit that I want to get involved and support the campaign on a deeper level. I love the fact that with just £250 and the training they receive, these women are able to take back control of their lives and move forward in a positive way – they don't want to be seen as victims, they are winners."
Bollyspice.com was at the exclusive event and caught up with Raishma who told us all about her ready to wear collection, dressing Mel B and the Hashoo Foundation.
What inspired you to design a Ready To Wear Collection?
I had a light bulb moment in the middle of the night. I realised that everyone has been concentrating on the couture side and the ready to wear side was what was lacking in the Asian community. When I did the couture side I was a pioneer, ten years ago, so now I am to be a pioneer on the ready to wear side as well.
Can you tell us more about your collection? What makes it different to other collections out there?
There is not much around, what is around is not well cut, not well fitted. It is very traditional, very typical. That is what I want to get away from. I wanted something that had a fusion look about it, so it was very wearable to wear from day to night. That was the whole ethos about it. Someone can spend £50-£100 on a whole outfit and be able to wear that top with jeans or leggings, and then be able to wear it as a suit on a weekend to a family or relations dinner party. They will be merging those two wardrobes into one.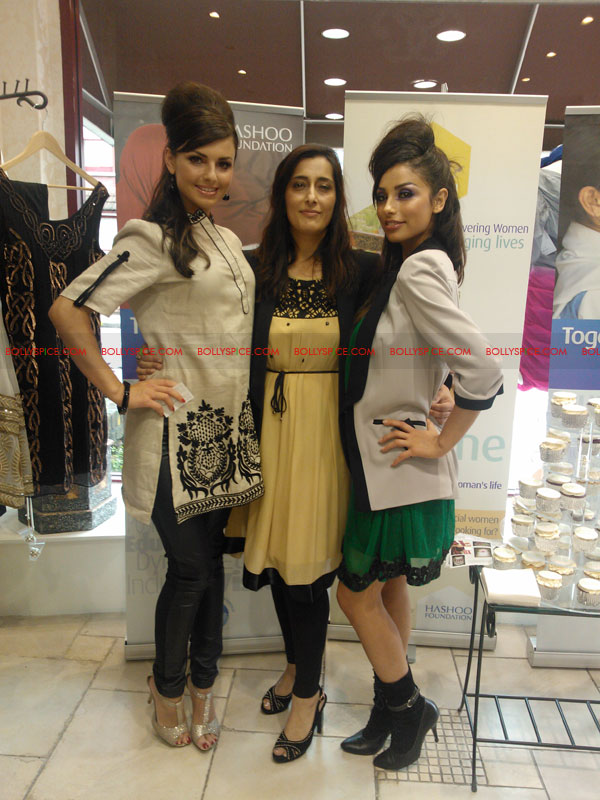 What would you say is a career highlight for you?
Dressing Mel B was fantastic.
How did that come about?
I was asked by her stylist, then I dressed her once and then ended up having to make her an outfit literally once a week when she did her own TV show on ITV. I think we did that for six consecutive weeks. That was completely stressful, but I really enjoyed working with her. She was really good with me, she came to my Asian Woman fashion show that I did and she came as my guest. That has been one of my highlights. The other highlight was moving over to Green Street, opening up a store here. Yes, so we have dressed a lot of celebrities over the years.
Did you get to meet the other Spice Girls?
No, I can't say I have, but we did some stuff for Princess Eugenie and Beatrice. Actually another highlight was last year when we dressed Shozna for the Royal Wedding that was a massive, massive thing for us. That was probably one of the highlights of my career, because we had the press in the store for a whole week, from Radio 5 to ITV, to Japanese TV. It was absolutely fantastic. We had loads of mainstream as well as Asian publicity. The whole experience with being involved with Jimmy Choo was just amazing.
What is the wardrobe must have for women this summer?
Obviously a few ready to wear pieces from Raishma! I mean obviously leather leggings, they look great especially with these kurtas, it gives it a completely different dimension, as you can see in the way that we have restyled the outfits. I think a really good tuxedo jacket. I think you can wear that with anything at the moment. Lots of lace too, we have got lace looks in the range as well. I love the nudes and those types of colour schemes; I think they are great because they are classic colours. You can funk them up with different brights, you can make them more funky, but also keep them really elegant and classy and they will just stay in your wardrobe forever!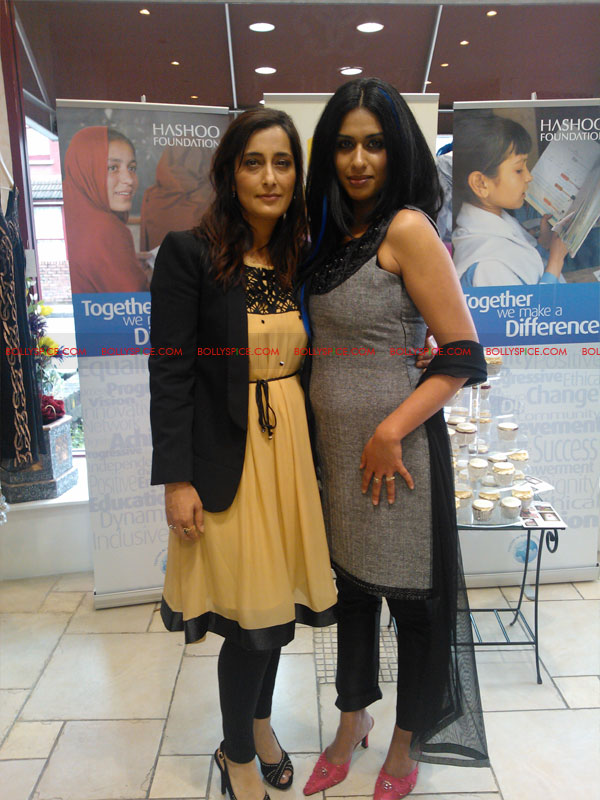 What inspired you to get involved with the Hashoo Foundation? Can you tell us more about this?
They asked me to be an ambassador for the charity, which was really an honour. I hadn't really done anything for them yet. I hadn't raised any money for the charity and I felt like that was something I really needed to do. It was about empowering women and creating awareness for the charity. So this is really my contribution towards it. To create awareness, raise some money for pushing women to help other women who are less fortunate then them. Letting them be self sufficient, and them taking over and running their families rather than the other way around, which is what happens in a lot of the third world countries. I mean I am self-made and it is nice to be able to help other people be able to do that.
What is next for Raishma?
Hopefully the ready to wear will be a springboard into much bigger things, so yeah fingers crossed and watch this space.
Due to the immense support and interest received for the Hashoo Foundation at the launch event Raishma has extended the donation period throughout the month of Ramadan and until after Eid. To find out more about the charity visit www.hashoofoundation.org/pdf/empowering_women.pdf
Raishma's collection is available to purchase in store and online at www.raishmareadytowear.co.uk.