Coming up on a October 2nd, Yash Raj Films War, promises to be the battle of the year! Directed by Siddharth Anand, WAR pits two of the biggest action superstars of our generation, Hrithik Roshan and Tiger Shroff, in a massive showdown against each other. From what we know this promises to be the biggest action entertainer of the year, which will see both of these incredible action stars push their bodies to the limit to pull off never before seen, death defying action stunts that will keep you on the edge of your seats.
For our UK readers we have a very, very cool contest with some epic prizes! Are you ready?
You can win a blue Team Hrithik or a red Team Tiger jacket, yes it's true. Also up for grabs are one Team Hrithik and one Team Tiger t-shirt.
Here is a look at the jackets! Cool na?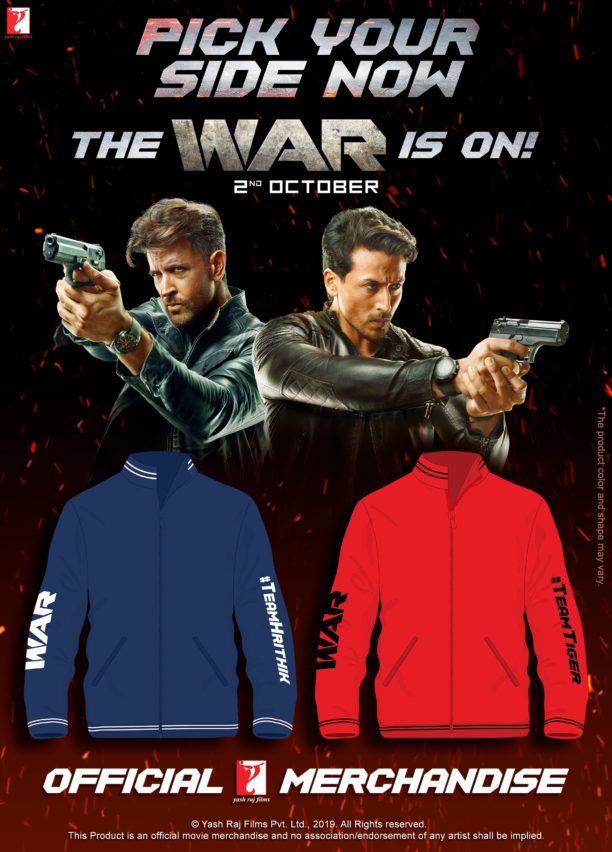 All you have to do is answer the following question:
Who do you think will win this War?
Send your answer, along with your name and address to editors@bollyspice.com before September 30th. Open only to UK residents.
Good Luck!