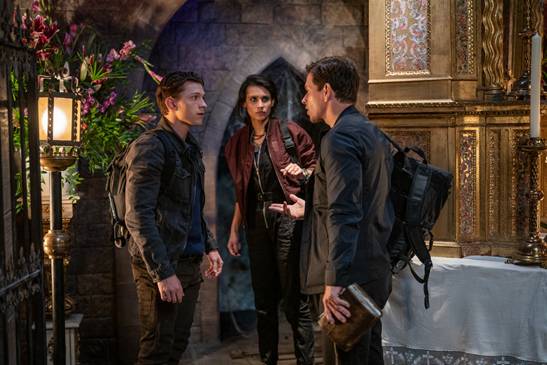 South Asian American actress Sophia Ali makes a big Hollywood splash this weekend starring in the action-adventure UNCHARTED with Tom Holland, Mark Wahlberg, and Antonio Banderas. The Sony Pictures film just opened at #1 in the UK and releases in theaters across North America, India, and several other markets this Friday, February 18 with special previews beginning on Thursday, February 17.
Watch the NEW action clip of Sophia and Tom from UNCHARTED here:

Plus some stills of Sophia with Tom Holland and Mark Wahlberg in the film!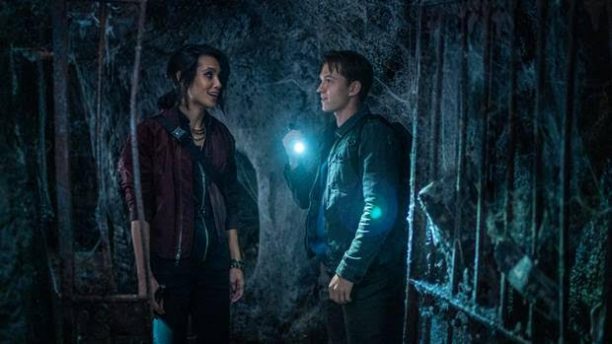 Based on the PlayStation game series, Uncharted brings to life the story of street-smart Nathan Drake (Tom Holland), who is recruited by seasoned treasure hunter Victor "Sully" Sullivan (Mark Wahlberg) to recover a fortune amassed by Ferdinand Magellan and lost 500 years ago by the House of Moncada. What starts as a heist job for the duo becomes a globe-trotting, white-knuckle race to reach the prize before the ruthless Santiago Moncada (Antonio Banderas), who believes he and his family are the rightful heirs. Also on the hunt is Chloe Frazer (Sophia Ali), a treasure hunter. If Nate and Sully can decipher the clues and solve one of the world's oldest mysteries, they stand to find $5 billion in treasure and perhaps even Nate's long-lost brother…but only if they can learn to work together.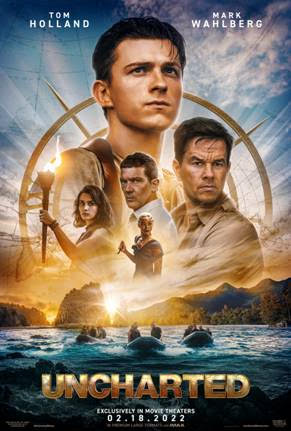 Uncharted hits theaters on February 18th!