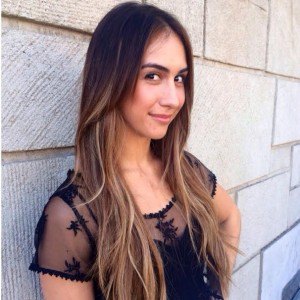 Lauren Gottlieb who shot to fame on a dance-reality show and made her big Bollywood debut with Anybody Can Dance has started shooting for the sequel of the dance-entertainer in an all-new look.
The actress who essays the role of an American-Indian dancer in the film shed over 6 kgs to sport a waif-like look, got a deep tan, not to mention long ombré extensions at Nine Zero One, the salon that caters to Hollywood's Gen-X stars including Vanessa Hudgens, Demi Lovatto, and Ashley Tisdale.
Lauren visited the Los Angeles based salon and got her ombré extensions which took over 12 hours to do.
Says Lauren, "In my first Bollywood film, my director Remo D'Souza had cast me because of who I was and he didn't want me to look any different. The last thing I wanted was to look like myself in my next film, too."
Adding, "I feel close to my character because I, myself, feel like an American Indian. I worked hard on losing weight over the last one year and now, my new hairdo completes my look."