With a generous sprinkling of fun, comedy, action and an all-star cast, Bol Bachchan is guaranteed to be the film of Summer 2012 when it opens world wide on 6th July 2012.
Bol Bachchan reunites the superstar team of Ajay Devgn and director Rohit Shetty who have made millions laugh with the Golmaal series and broke Indian box office records last year with Singham. In Bol Bachchan, Ajay Devgn plays a gangster don with a decidedly bold dress sense and comical mannerisms. His character Prithviraj Raghuvanshi attempts to speak English with entertaining results! Abhishek Bachchan joins in on the fun of Bol Bachchan along with his co-star … Abhishek Bachchan. The actor portrays two contrasting characters, one is a confident, macho, moustached conman and the other an effeminate sidekick, complete with magenta floral shirt and a net vest – amusing antics, comic confusion and mischief can only ensue!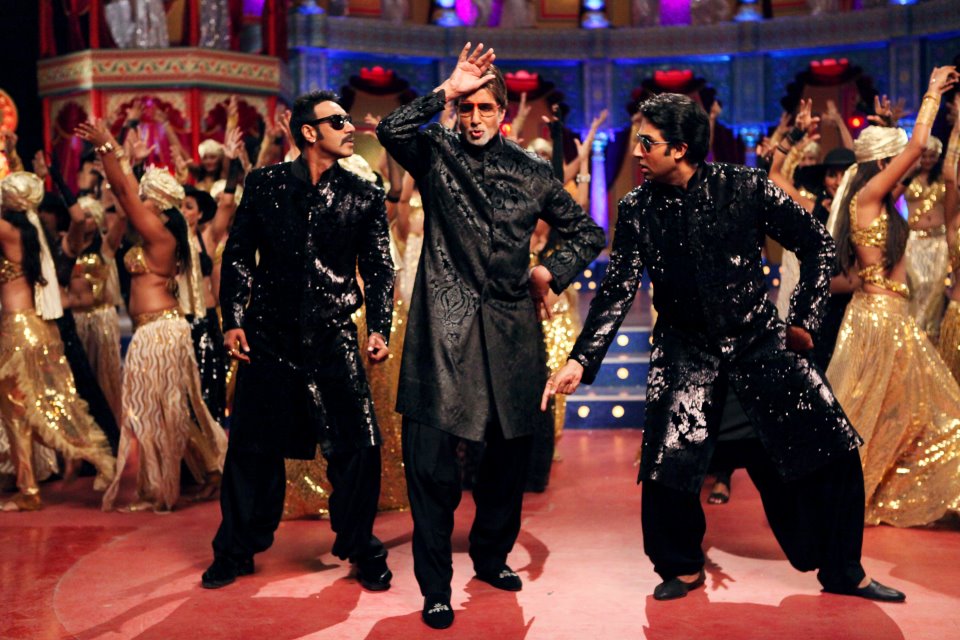 The lead actors are joined by Bollywood beauties Asin Thottumkal and Prachi Desai and comedy stars Krushna Abhishek, Neeraj Vora and Archana Puran Singh. The film features veteran Asrani of Bollywood Western fame, Sholay. Plus the great Amitabh Bachchan makes a fabulous special appearance in the title song, which has gone on to be of the most-talked-about songs of the year!
Now to the contest, open to all our readers in the US and Canada! You just need to answer the following question:
Who made a special appearance in the Title song?
Email your answers, name and address to editors@bollyspice.com! Good luck!