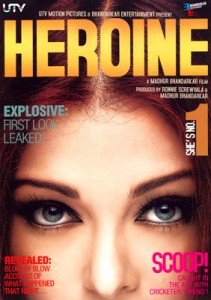 Putting to rest all rumors on the impending status of the ambitious Madhur Bhandarkar project Heroine, producers UTV have released an official statement saying that the filming of the project will be temporarily stopped. It has been mutually agreed by all parties involved that the most important aspect currently is Aishwarya's health and well-being, which would be at risk if they continue with the grueling schedule as planned.
"Even as we will truly miss this opportunity to work with Aishwarya, the entire unit wishes her the very best for the exciting time ahead as she and Abhishek move into this special new phase in their lives," UTV said.
As of now, the project has been postponed indefinitely and whether it will be revived in future or with another actress is a decision that the makers will take in due course.