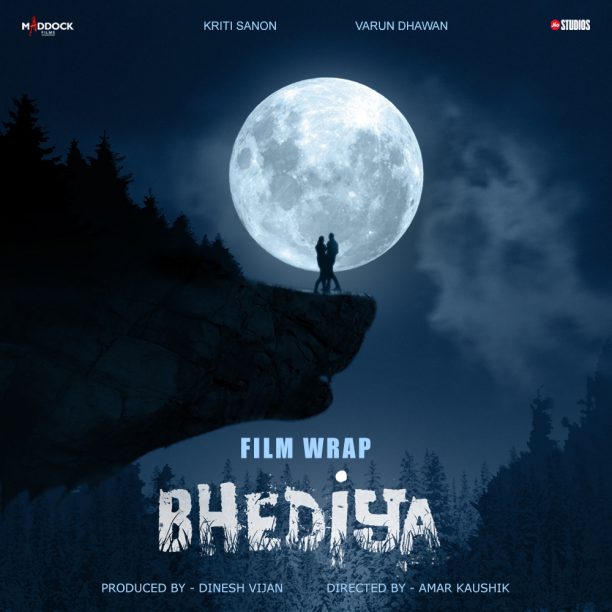 Dinesh Vijan's much-awaited film 'Bhediya' starring Kriti Sanon ,Varun Dhawan, Abhishek Banerjee & Deepak Dobriyal has wrapped its shoot. The film is based on the fairy tales and legends from Arunachal Pradesh.
The film has been completely shot in the pandemic and completed a very tough schedule in record time.
Bhediya has been shot in the picturesque location of Arunachal Pradesh and second schedule in Mumbai with all the safety precautions and a controlled environment.
Directed by Amar Kaushik, Bhediya is written by National Award winner, Niren Bhatt.
Talking to PTI, the screenwriter said, "Bhediya is a visual film. We created so many visuals, this is how the creature would look and this is how the conversion would happen. We have tried to create a film which would stand out internationally in this genre."
Adding, "The effort was to create something unique and path breaking. It is not a werewolf film, it is a completely different genre that we are trying to define in Hindi cinema."
Jio Studios & Dinesh Vijan present, Bhediya. Bhediya is slated to release in cinemas on 14th April 2022.
Watch this space for more about this intriguing film!