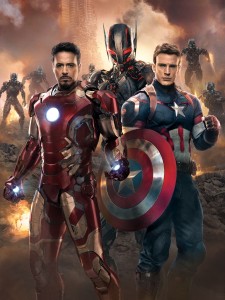 This year's biggest summer action fiesta aka Avengers: Age Of Ultron is all set to release soon and guess who will be one of the first ones to watch the film globally, our very own B-Town luminaries! Bollywood has always been crazy about its superheroes, with various actors and actresses proclaiming in public their love for Hulk, Ironman and many more.
Self confessed Avenger fanatics Varun Dhawan and Shraddha Kapoor are special lucky fans as they are jointly hosting a very exclusive industry fraternity screening of Avengers: Age Of Ultron this week just for Bollywood guests.
Confirms an elated Varun, "I had really enjoyed the first avengers and as far as superheroes go this is as big as it gets. I'm really looking foward to how they take the series ahead. Shraddha and me are getting a chance to keep a show so we calling all our friends plus ABCD 2 trailer is attached which is amazing!"
The duo is reportedly busy in making a crème de la crème guest list for the screening as we speak and sending out invites. The screening will be held in one of the best theatres in Mumbai.
Well, judging by the craziness that the film has sparked for movie lovers, we are guessing each and everyone wants to be on that list, Varun and Shraddha!