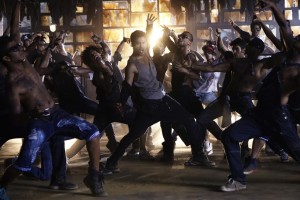 Getting hurt during shooting of movie is becoming common these days, though all kind of safety measures are taken during fighting and stunt scenes still injuries do happens.
We hear Varun Dhawan was injured during the shooting of movie Badlapur, directed by Shriram Raghavan, while shooting a stunt sequence for the song 'Jee Karda'. According to reports, while shooting for a particular sequence Varun Dhawan had to break 24 bottles on his body and Varun had to perform the stunt himself. During the sequence, he hurt himself. The crew suggested that Varun Dhawan take some rest due to the injury as Varun was going through pain. But he refused to take rest and decided to carry on shooting.
"Jee Karda is a track which keeps up the flavour of the film. It required Varun to behave in a brutal and vengeful way. Varun was severely hurt during the shooting of this song, but he kept going," said a source close to the production team.
Well, all we can say is "All's well that ends well".
Badlapur is all set to release on the 20th February 2015.