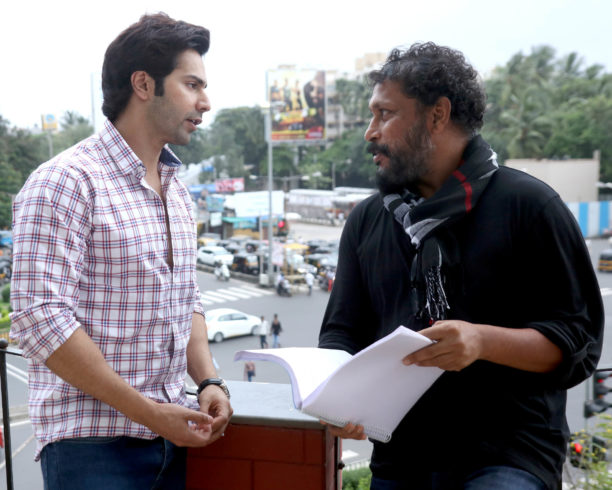 One is a master story-teller who has enthralled us with his simple yet powerful stories, the other has proved and impressed with his acting talent in a list of amazing performances. We are talking about director Shoojit Sircar and actor Varun Dhawan, who will be working together in a new film. Titled October, the film is a slice of life love story, which will go on floors this September.
Shoojit Sircar will be once again collaborating with Juhi Chaturvedi for October. The two previously worked on the fabulous films Vicky Donor and Piku. "Our stories come from day today intricacies & complexities of life…the effort is always to find insightful and charming nuances in what seems the obvious. With Shoojit's innate ability to steer the story in a way that creates poignant and compelling moments out of simple situations of life, I am hoping this time too we create something people find a connect with and make their own," expressed Juhi.
"It is a genre that I have always wanted to delve in. While love and romance have been entwined with Indian cinema, there is abundance in that emotion that everyone can have their own interpretations of. Juhi and I have always tried to create stories from the reflections of real life moments that we see around us. October is another effort to explore those moments out of simple situations of life," shared Shoojit.
The film will be produced by Rising Sun Films, who have brought an incredible repertoire of films like Yahaan, Vicky Donor, Madras Cafe, Piku and Pink that have explored different genres and have won accolades including National Awards.
Producer Ronnie Lahiri of Rising Sun Films says, "At Rising Sun Films, our endeavour has always been to create stories that are simple, connect with the audience and stay with them. October will hopefully be one more step in that direction."
Varun Dhawan is very excited about this new project and says, "I have been ardent fan of Shoojit da's work and have always wanted to work with him. October is a beautiful story in which I play a character with many layers. It's a difficult character to play.. I just want to surrender to my part and show people a new side of me. Shoojit da, Ronnie and Juhi have always made good cinema I feel I feel grateful to join their team."