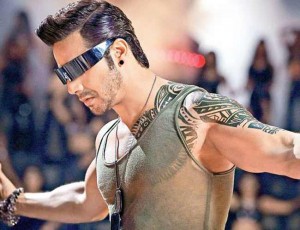 Young actors today are moulding their acting skills in ways that they are adaptable to any character. They are open to stepping into the shoes of action, comic and romantic heroes. Another addition to this list is Varun Dhawan.
Varun has been seen in his lover boy and comic avatars with his recent hits, and will be seen in an action filled and dark avatar in Sriram Raghavan's next film. This is one of the most challenging roles in Varun's career.
In one of the most crucial scenes of the film, Varun got so into his character that in the moment he hit Vinay Pathak with great force. Vinay Pathak was injured and had to be rushed to the hospital.
"All the scenes in the film have been designed with high intensity in the film by Sriram. In all the scenes Varun and Nawaz (Nawazuddin Siddique) have got scars. In this scene, Vinay was injured because Varun got into his character. He suffered a hair line fracture but was back on the set the next day," quipped a source close to the production team.