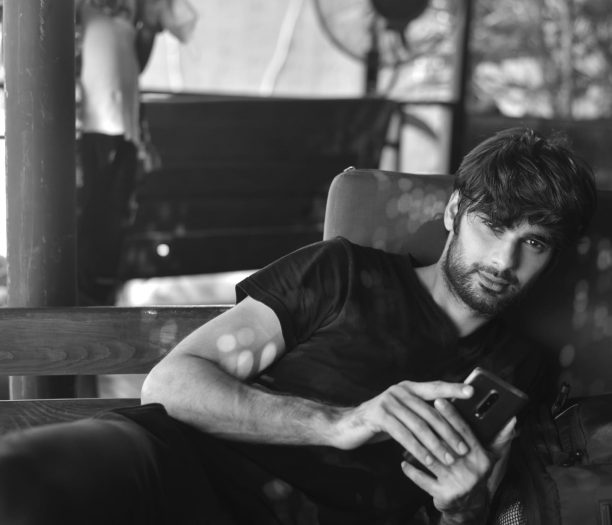 Riding high on the success of Sanjay Leela Bhansali's latest blockbuster 'Gangubai Kathiawadi', actor Varun Kapoor is on cloud nine with the tremendous response and critical acclaim coming his way.
Having been a part of Bhansali's television show 'Saraswatichandra' to bagging his debut film in SLB's epic 'Gangubai Kathiawadi', the actor has some special memories. He tells of us about his first meeting with the iconic, incredible director.
"A few days after the audition (for Saraswatichandra), I got a call from the casting director's office where I was told that 'Varun, Bhansali sir wants to meet you. He wants to see whether the performance you gave was your own or the casting assistant had an influence on it'.
"I still remember very clearly when I was called to meet SLB sir at his office at 7pm. I reached the office by 6:30pm to calm my nerves (which till today I cannot whenever I am in front of him) and waited outside to be right on time. Then comes the moment when I am called inside the meeting room to appear in front of SLB sir. I never thought this would happen with me… a fan boy who grew up watching his films is sitting right across the table with him. I clearly remember watching his 'Devdas' twice in the cinema as a school kid, which left be spellbound. This is the impact his films had on me so I have accepted the fact that I will always be nervous in front of him. He then played my audition on the laptop and was watching it with his intense eyes, which I couldn't dare to look into. I subtly put my head down and prayed to all the gods possible."
"Sir (SLB) then looked up and asked what I have done until now, and I could barely gather the courage to give him a confident answer. There was a pin drop silence for about 10-15 seconds which seemed forever to me. I was then told that they would let me know. In my mind, I felt that I did not seize the opportunity and was very upset until a few minutes later I get a call from the casting assistant that we are locking you for the role, and Sir likes your small-town honesty," adds Varun.
With his earlier success and now he has played a feature role in Gangubai Kathiawadi, the future looks bright!