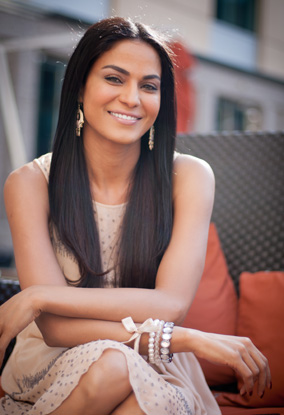 Veena Malik is synonymous to "controversy", "publicity" and "scandal" but there is much more to this well-known Pakistani artist who made her foray into Bollywood with the much hyped item song 'Channo' from Gali Gali Main Shor Hai this year.
Veena was born in Rawalpindi, Pakistan and worked as an actress and comedian for the last twelve years in her home country. She has appeared in about nine Pakistani films and many more TV shows but her breakthrough came after the actress was offered to take part in India's reality TV show Bigg Boss in 2010.
Malik is often involved in controversies and a recent nude FHM India magazine cover made headlines worldwide as the initials of Pakistan's Inter-Services Intelligence spy agency were written on her upper arm.
In an interview with BollySpice reporter Sunny Malik, the actress talked about Bigg Boss, movies, friends and much more.
How has the trip to London been so far?
It has been busy and hectic. That was not the idea. I wanted to just roam around and shop a little bit. I love the culture and heritage of London. It has been a bit chilly and I don't like that kind of weather. I ended up giving so many interviews that it has ended up somewhat like a PR tour. It's okay and going great but I am overwhelmed with the response I have got from the UK media. It was amazing.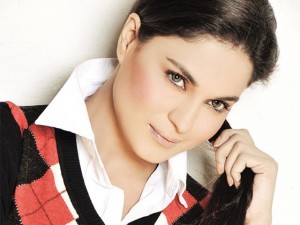 You were known in Pakistan but got worldwide fame after going to India in 2010. How did it come about?
I got an offer from India and no one would have refused such a huge offer as undoubtedly, Bigg Boss is the biggest reality show in India. I did not really know what the show was all about. I was so busy working that I did not know what these Indian reality shows are all about. But I shared the news with my younger sister, as she is very fond of Indian reality shows, she told me not to miss this opportunity. I watched a bit of it on YouTube and they sent me a contract and after speaking with them for about two to three months, they made me realise that I should go for it. Probably, why I took up this opportunity was because the idea is amazing. You are in this house with fourteen different strangers and you are completely disconnected with the outer world. For me, that was thrilling and nice.
Did it hurt you that the criticism was coming from your home country? Even after the FHM issue, Veena Malik was on one side and Pakistan on the other.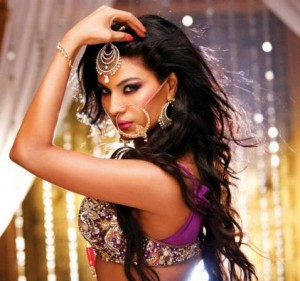 I don't understand a few things. People are always looking at the negative side of things. People have criticised me a lot but at the same time there has been a large group of people in Pakistan who has been supporting me. Girls, boys, bloggers, media groups have been a big support. I have read things like "She is the liberal face of Pakistan", "She is a Hero" etc. I have fans in Pakistan, especially girls, who keep tweeting me not to change as they look at me as an inspiration. But yes, I had criticism from Pakistan. But people have to understand that there people are either conservative or liberal in Pakistan. I have been living a liberal lifestyle and yes, there are conservatives but they are everywhere in the world. Even in India, people react to things, in the UK, US and everywhere. I don't mind the criticism but they should be appreciating the things I have done for the country. I promoted my language on the show and I still remember that people there ended up speaking Urdu (laughs). I at least deserve that credit. I was angry and upset but at the same time, I can't say that I don't love them because I do.
How does it feel now that you and Ali Zafar are promoting Pakistan in a positive way in India and worldwide?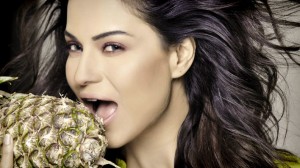 I don't know about the work that Ali Zafar is doing as he is just doing films. If you ask me, I would never compare my work with Ali Zafar. He is only doing films for himself and nothing else. The first thing I did in India was sponsor a girl child and at the same time, I have been part in so many other various activities in India like PETA. I am also appearing on various talk shows as I believe that love and harmony should be there between these two countries. They should move on about the things that happened in the past. But India has been amazing to me. I am getting so many offers that three films have been completed and two films are on being shot. Three more films will start by the end of this year. The biggest reality shows are being offered to me and at the same time I am a part of the Fashion industry.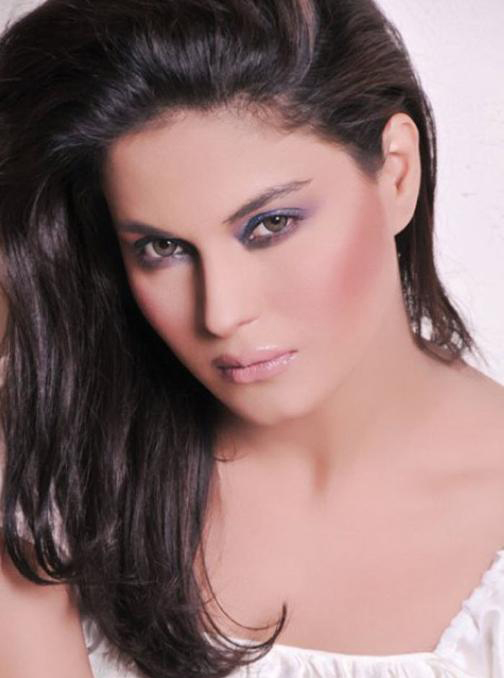 You were recently seen in an item song. Do you think doing item songs is important ?
I don't know if it is important or not. The leading Bollywood actors are doing them. I received an offer and I said okay. I have a great love for item numbers. I like these raunchy, sexy beautiful item numbers. I will be seen doing more item numbers as I have a great love for them. The spice of Bollywood films is item numbers.
Whom would you call your friend from the Indian film industry?
Recently, I have been very busy and initially I used to be a different person. I used to have a shell around me because I am a private person. I don't easily allow people to penetrate and get to know me. It is very difficult for me to make friends. I have a working relationship with so many people. We have a good understanding but when it comes to personal friendship, I do not have any friends in India. I have many friends because of my work. When my work is over, the friendship is over. (laughs)
You are called controversies' child. What is it with you and all these controversies?
I don't know. If I sneeze tomorrow, it's going to be breaking news.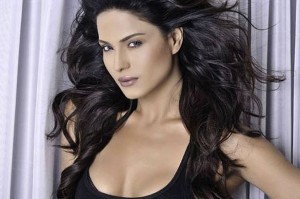 Which are your upcoming films?
I have three different films coming up and all of them are different. I have chosen to be part of female centric films. I don't want to be part of a film where I am doing two songs and four scenes. One is Mumbai 125 km which will release soon; I am not sure about the release date yet. This film will be released in English, Hindi, Tamil and Telegu. It's a 3D horror thriller where I am playing the leading role but there are three other characters in the film. The entire story revolves around my character. I have done a lot of action sequences in the film.
Are you choosy about what films you want to be part of?
Yes, but only films even the shows I do. I have been very selective. It's not like I will do anything that comes my way. Even if it's the biggest banner and tomorrow they come to me with two songs and four scenes, I will never go for that. My second film is Zindagi 50/50, a serious social drama where I am playing a sex worker. It's a very beautiful film and my role is not imaginary. It's based on a real person who exists in Mumbai. I am also making sure that every film I am signing, I play a different character from the other. My third movie is Daal Main Kuch Kaala Hai which is a comedy. I will star another film soon called Rajni Ki Lag Gayi and another one called Supermodel. I have a few other films but I haven't signed the contract yet.