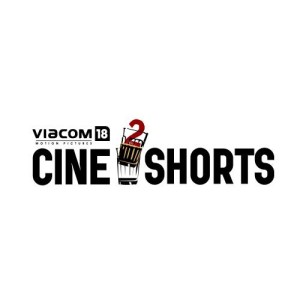 Viacom18 Motion Pictures, the studio that is known to set new trends by producing differentiated yet entertaining films gives Indian Cinema yet another means of finding fresh talent. After a successful first season, Cine Shorts returns with its second season, providing a platform to budding filmmakers with an exclusive opportunity to showcase their talent through a 5-minute short film. Curated by Viacom18 Motion Pictures, Cine Shorts Season 2 goes live today.
After last season's theme of 'Fighting the Odds', the studio will now challenge the participants to making a short film on the concept of "Falling" in Love but with a twist.
Industry stalwarts like director-producer David Dhawan, veteran director SriRam Raghavan, COO-Viacom18 Motion Pictures Ajit Andhare and Cinematographer Ayananka Bose amongst others come together to form a stellar Jury that will be evaluating the entries.
Commenting on the same, Ajit Andhare – COO, Viacom18 Motion Pictures said, "This is an initiative that we at VMP are very proud of. Our studio has been known to work with fresh talent and this endeavor allows us to add to the talent pool of the Indian film industry."
Director Sriram Raghavan further added saying, "We have a platform for singers on television and we have several dance reality shows – CineShorts is a platform for film makers. This is a stage for youngsters to showcase their talent which may or may not have seen the light of day otherwise and I am glad to be a part of such an initiative."
David Dhawan said, "Comedy, especially romantic comedy (rom –com) is a tough genre to work on and I am looking forward to some exceptional short films that will not only strike a chord  but also leave you in splits of laughter."
One of India's leading multiplex chains – INOX, has partnered with this initiative and Alok Tandon, CEO, INOX LEISURE LTD said, "We at INOX are happy to be associated with CINE SHORTS for the second year in a row. In a country which is passionately excited about the movies, this festival is an ideal platform for budding film makers to display their talent and be recognised.  It also gives these film makers a stage to unleash their potential and creativity and showcase their film making flair to the world. I am sure this year too CINE SHORTS will be as successful as last year."
Follow On: Facebook, Twitter, Youtube, Official Site