Vicky Kaushal is a National Award-winning actor known for his incredible acting and complete immersion and transformation into his characters. From his first minor roles to his brilliant performance in Masaan, audiences and critics knew he had acting chops. He then showcased his acting talent in diverse films like the rom-com Love Per Square Foot, the action drama Uri: The Surgical Strike, the character-driven biographical comedy-drama Sanju, and even the horror-thriller Bhoot Part One: The Haunted Ship. He is so honest and fully committed to becoming the person he is portraying; he always impresses no matter the genre or character. He is so authentic; he is real, not reel. For his latest film, Vicky Kaushal takes on the challenging character of Sardar Udham Singh in Shoojit Sircar's historical tale Sardar Udham.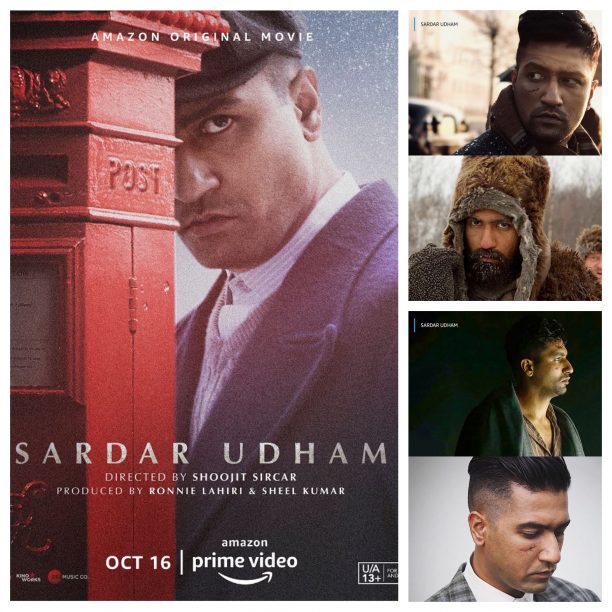 Streaming on Amazon Prime Video, Sardar Udham is the untold story of an extraordinary young man whose love for his motherland and his people drove him to dedicate his life to India's freedom struggle. A heart-wrenching tale of retribution, Sardar Udham showcases the journey of a gallant man who made sure the world never forgets the lives of his beloved brethren who were brutally killed in the Jallianwala Bagh Massacre of 1919. This stayed with him, and once he came to London in 1934, he spent the most decisive six years of his life. During that period, he wanted and planned to re-ignite the revolution begun by his guru, Bhagat Singh. He was waiting patiently to avenge the Jallianwala Bagh tragedy, to kill the man at the helm of affairs in Punjab, Michael O'Dwyer. What happened next? Well, you will have to see the film to find out the complete story.
I had a fantastic conversation with Vicky Kaushal about acting, getting into and transforming into this character, working with Shoojit Sircar (which he revealed was something he always wanted to do). We also discussed why he feels this film's story is so important to tell to the world. The answer he gives gave me chills! Just wait! Now, since I want you to experience his brilliant in-depth answers during our chat about Sardar Udham for yourself, I will just say hit play.
I so enjoyed talking to Mr. Kaushal that I had so many more questions to ask. Sadly, the schedule for the day's interviews was very tight, and we had only about seven minutes. Even with the brief time, the actor replied with such fascinating answers. Plus, adding that he was so honest, genuine, passionate, and full of smiles, it is now one of my favorite interviews. I want the thank Vicky Kaushal for this brilliant discussion about Sadar Udham.
Sardar Udham releases on October 16, 2021, exclusively on Amazon Prime Video. Do not miss this film and especially his performance as Udham Singh.