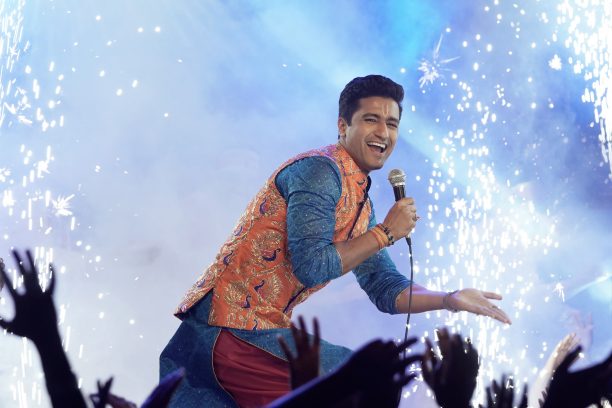 Vicky Kaushal is excited and feels very lucky to be staring in his first out and out family entertainer in his 10 year career with YRF's The Great Indian Family (TGIF). In TGIF, Vicky plays the role of a local singing star by the name of Bhajan Kumar. Set to release worldwide on September 22nd, TGIF is the first creative collaboration between YRF and Vicky Kaushal, and it is directed by Vijay Krishna Acharya.
He says, "As an actor, I love to bring smiles to the faces of people and I hope I was able to achieve it. I hope people love my new avatar in TGIF. I'm eager to see how Bhajan Kumar is received by audiences. I know I have poured my heart into bringing him to life on the big screen."
The actor reveals he finally found a film from his favourite genre with TGIF. He says, "I remember when I was growing up, some of my favourite memories were about us as a family going to a theatre and watching a film that we all could enjoy together. I used to look forward to such films because it became an event for my family. It was just a lovely experience, an unforgettable one."
"So, when I decided to become an actor, I hoped I could do a film that families would love to come out and see. I wanted to deliver the same experience that I got. I'm really proud to be a part of a family entertainer like TGIF because of the beautiful message that it will deliver to audiences," he added.
The actor hopes that the film will tug at people's hearts and move them with a beautiful message. "I hope TGIF is a film that people will connect to and engage with it at an emotional level as well as entertainment level. I look forward to share our film with the audiences on 22nd Sep."
ICYMI here is the first song that introduced Bhushan Kumar