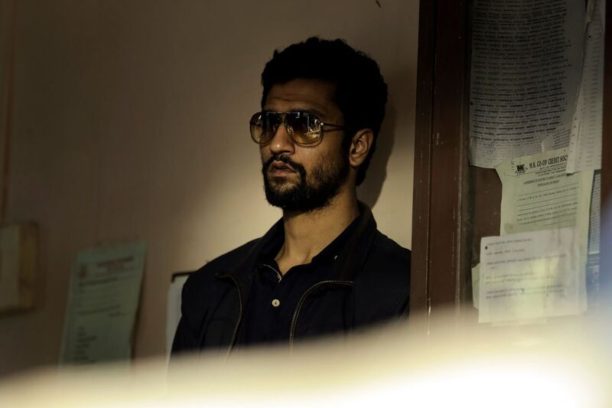 In his three-films old career, actor Vicky Kaushal is already being touted as the new poster-boy of independent cinema.
Making an impressive debut as Deepak in Masaan and his role as a man on a self-discovery journey in Zubaan the actor certainly has shown himself to be one to keep an eye
Now, Vicky is all set for the release of Anurag Kashyap's crime-thriller Raman Raghav 2.0, where he is ditching his romantic, boy-next-door image by playing a troubled cop. "That is a deliberate effort from my end. Whatever I do should surprise me and the audience and I want that with every film people should feel 'What is he upto now?'" said Vicky.
Raman Raqhav 2.0 set in present day Mumbai the story follows the life of a serial killer Ramanna who is inspired by an infamous serial killer from the 1960s Raman Raghav. His strange obsession with Raghavan, a young cop keeps growing as he closely follows him without his knowledge and often creates situations where both of them come face to face.
Vicky plays Raghavan Singh Ubbi a young cop who is a misfit in the police force. He doesn't know the difference between right and wrong. He carries with him the burden of a troubled relationship with his father owing to constant substance abuse while growing up. This reflects in his current life.
The 28-year-old said that it was a huge deal for him that a director of Kashyap's stature had shown trust in him. "I feel very fortunate that in my third film, I am playing a character like this and a director like Anurag Kashyap has shown trust in me. It means a huge deal. I also had to push myself as far as I could to portray this role," said Vicky.
Losing on sleep, locking himself up in a room for days and detaching himself from family and friends were few of the things that Vicky had to follow to get into the skin of Raghav. "With a character like Raghav, it's so complex that you don't enjoy being in that space. It takes a toll on you because it's not you. You want to get out of it." Vicky added.
Starring Nawazuddin Siddiqui, Vicky Kaushal & Sobhita Dhulipala, Raman Raghav 2.0 releases in cinemas on 24th June 2016